Calligraphy: Buddha's Heart / Tsuji Jōkan - Busshin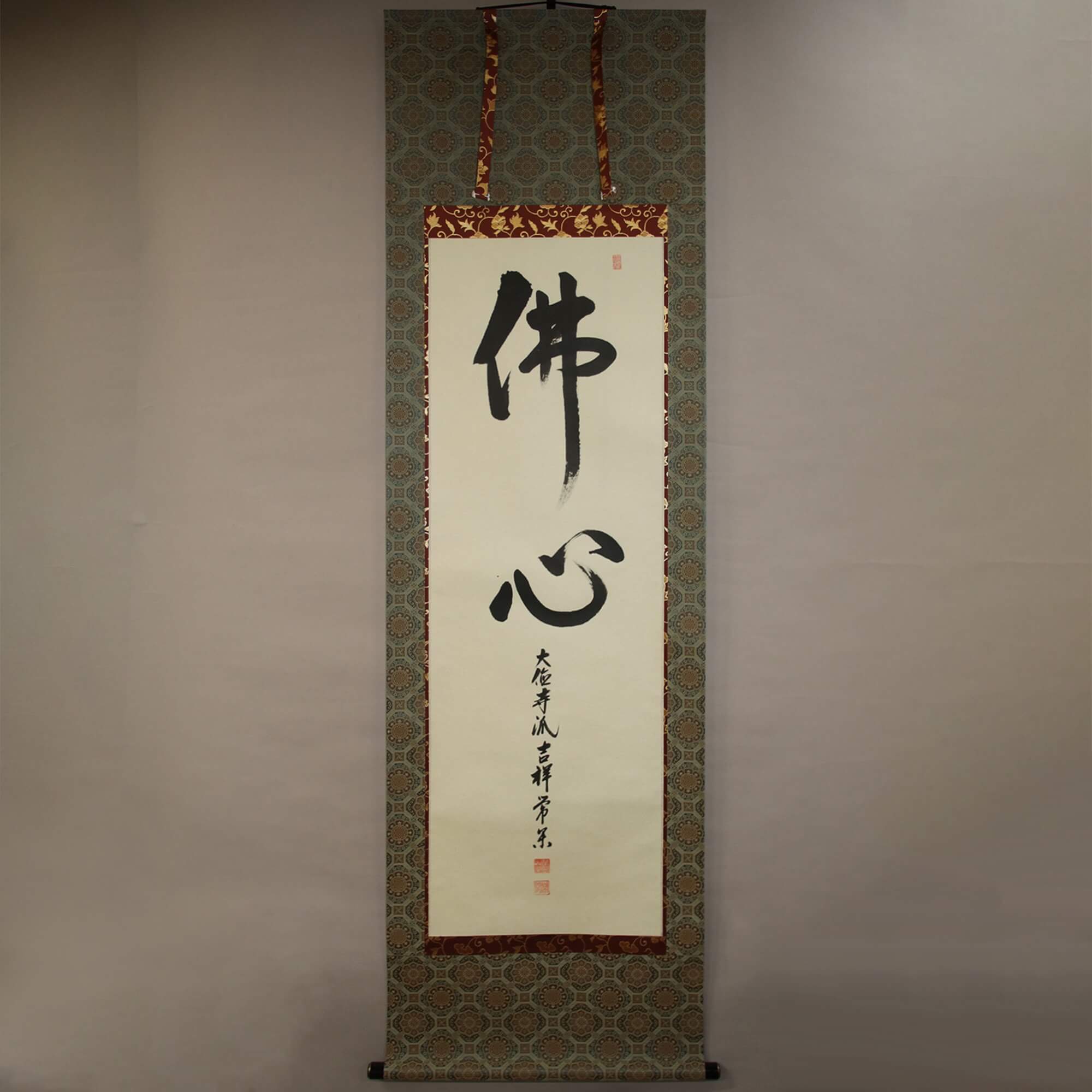 Product ID

0279

Name

Tsuji Jōkan

Profile

Tsuji Jōkan (辻常閑, 1948-) is a zen priest of the Daitoku-ji school of the Rinzai sect. The chief priest of the Kisshō-ji temple.

Size

600mm x 1900mm

Roller End Material


Decorative wood coated with black "urushi" (lacquer)

Material of the Work

Japanese paper

Price

JPY 60,000

Stock Condition

In stock

Payment: Click the Paypal Mark

Duty and Taxes




Import duty and taxes are beyond our control and may apply to your shipment. Please noted that these fees are the responsibility of the buyer.



Description

In Zen, the word "Busshin" refers to the enlightenment of the Buddha. Zen Buddhism is often called "Busshin school", seeking the direct realization of Buddha's enlightenment, to thus cherish the phrase, especially

This work was written by a modern Zen monk born in Aichi Prefecture, Tsuji Jōkan. The work, written by him, who is the chief priest of the Kisshōji Temple on the Daitokuji School of the Rinzai-shū sect, is full of Buddhist virtues (The merits, or blessings, of the Buddha. The workings of its benefits.) as a masterpiece of dignity, inspiring a sense of awe in the audience.