Calligraphy: Buddha Spirit / Kishi Tesshin - Busshin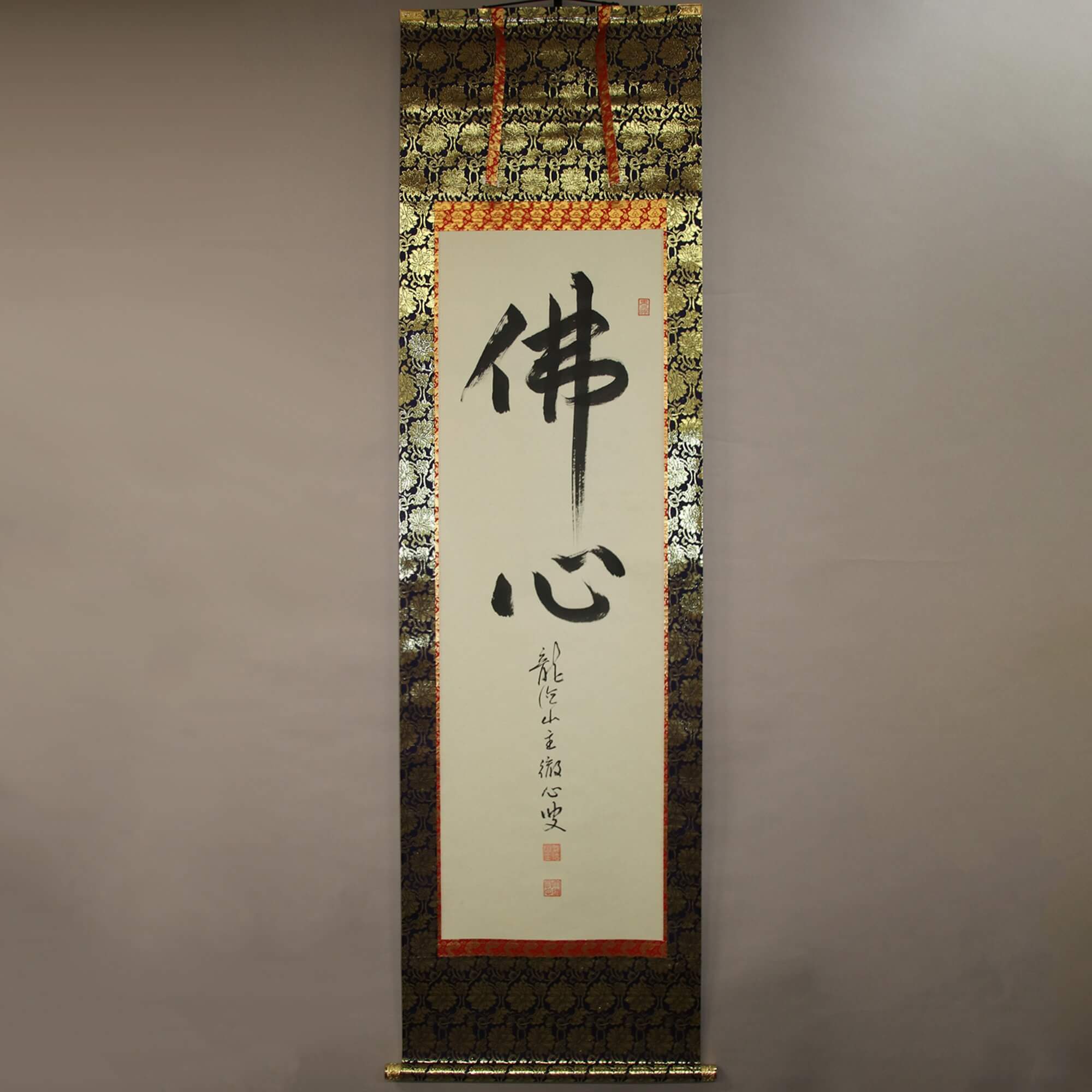 Product ID

0271

Name

Kishi Tesshin

Profile

Kishi Tesshin (1928- ) is a Zen monk, who served as the chief priest at the Dōsenji Temple (Sōtō sect, Mt. Ryūtoku). Born in Gifu Pref. Studied under Kumazawa Taizen, the 16th chief abbot of the Sōji-ji temple and the 73rd chief abbot of the Eihei-ji temple.

Size

600mm x 1900mm

Roller End Material

Golden metal

Material of the Work

Japanese paper

Price

JPY 80,000

Stock Condition

In stock

Payment: Click the Paypal Mark

Duty and Taxes




Import duty and taxes are beyond our control and may apply to your shipment. Please noted that these fees are the responsibility of the buyer.



Description

In Buddhism, "Busshin 佛心" refers to the inherent nature of all living beings to become a Buddha. This is thus what is called "satori (enlightenment)". Buddhism is a religion, aiming at satori achieved to become a Buddha, which makes this term very important.

This work was written by Kishi Tesshin, a Zen monk alive today. The 2 large Chinese characters are gently written as if to express the state of enlightenment. It is also interesting to note that he strikes a balance in the entire work by adding his own signature vertically underneath the letters of Busshin.