Bush Clover / Katsunobu Kawahito - Hagi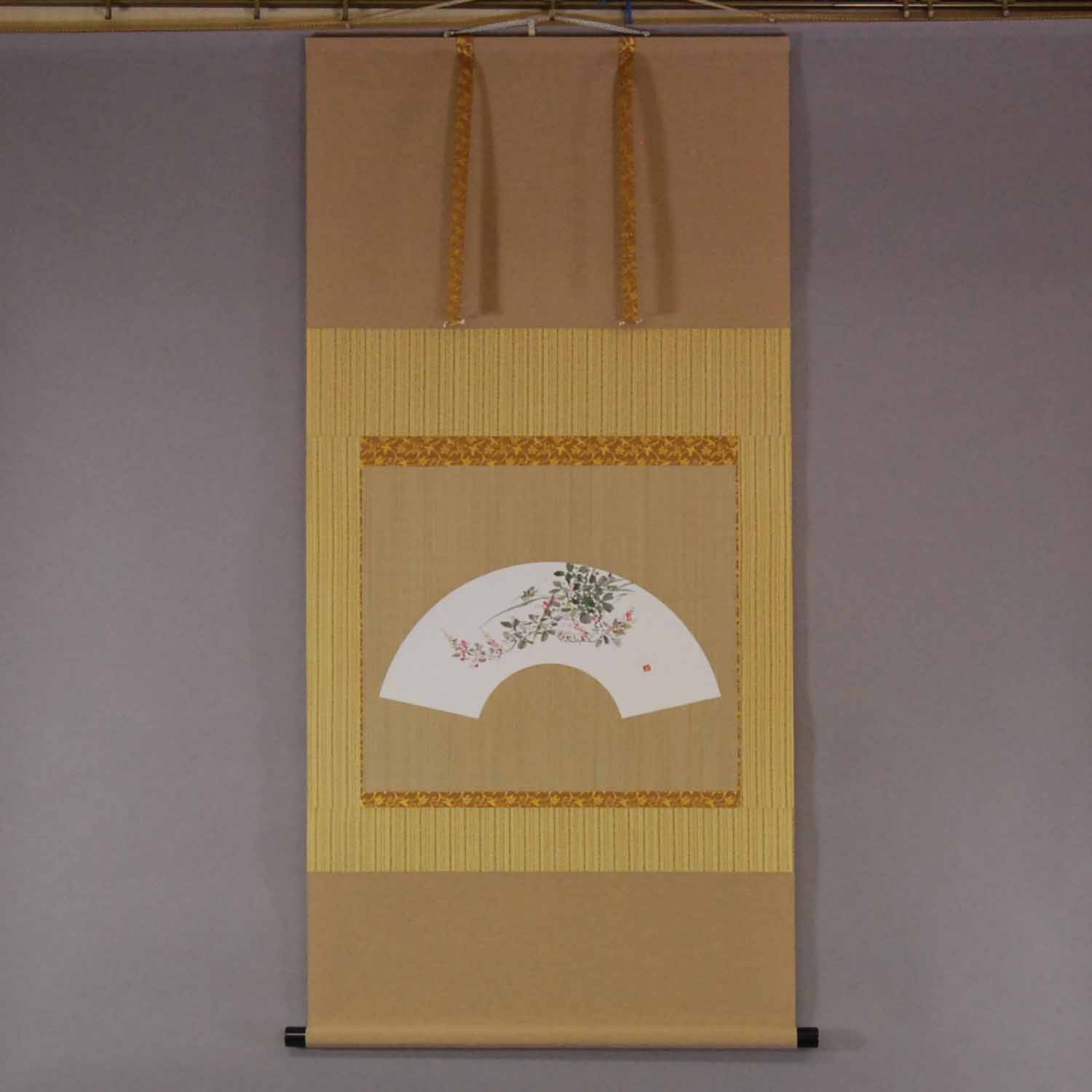 Product ID

0109

Name

Katsunobu Kawahito

Profile

1922-2019
A member of the Nitten Exhibition

Size

725mm x 1420mm

Roller End Material


Wood coated with black "urushi" (lacquer)

Material of the Work

Japanese paper

Price

JPY 150,000

Stock Condition

In stock

Payment: Click the Paypal Mark

Duty and Taxes




Import duty and taxes are beyond our control and may apply to your shipment. Please noted that these fees are the responsibility of the buyer.



Description

A bush clover is the representative flower of autumn. "Manyoushuu" is the oldest existing collection of Japanese poetry. In the section of poems composed about plants, a large number of them are about bush flowers. A bush clover is a special thing for Japanese people. The moment when cherry blossoms fall is expressed by using the word "mau" (flutter), and the moment when flowers of bush clover fall is expressed by using the word "koboreru" (spill). Japanese people love the fall of bush clovers as well as the fall of cherry blossoms.

This is a painting of bush clovers on the fan-shaped screen by Katsunobu Kawahito. He perfected this work with quick brushwork and minimal details. This expression provides lively motion to the bush clovers, and makes us imagine that the bush clovers tremble gently in the wind, and they are about to spill. This is Katsunobu Kawahito's wonderful feat.