Bodhidharma: Jakunen-fudou / Sokushū Akiyoshi - Daruma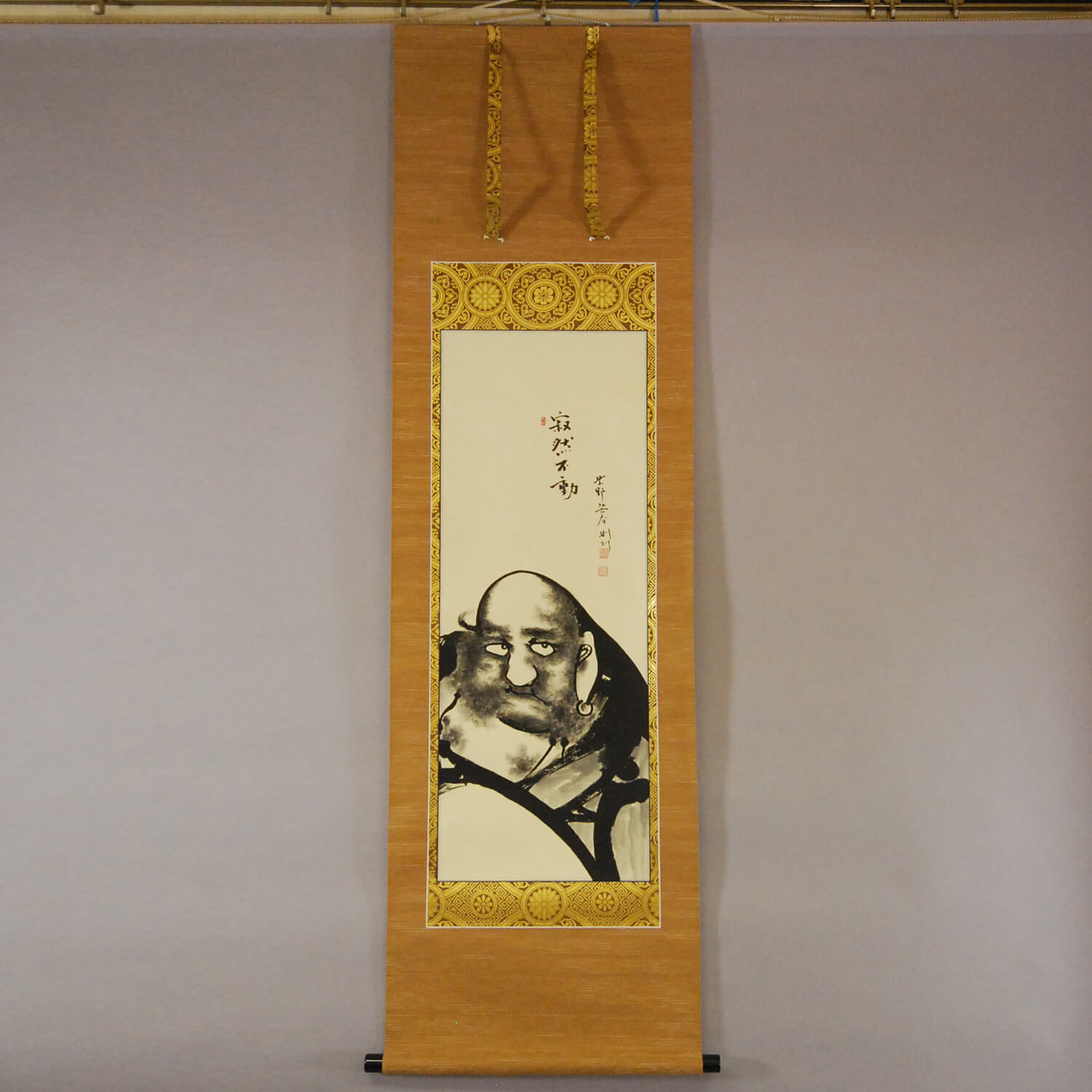 Product ID

0132

Name

Sokushū Akiyoshi

Profile

Born in Ōita pref. in 1948. Abbot of the Hōshun-in sub-temple of the Daitokuji temple.

Size

540mm x 1630mm

Roller End Material


Wood coated with black "urushi" (lacquer)

Material of the Work

Japanese paper

Price

JPY 120,000

Stock Condition

In stock

Payment: Click the Paypal Mark

Duty and Taxes




Import duty and taxes are beyond our control and may apply to your shipment. Please noted that these fees are the responsibility of the buyer.



Description

Daruma (Bodhidharma) is regarded as the founder of Zen. It is said that in the Suzan Shourin-ji Temple, Daruma faced the wall and continued meditating for nine years; however, there is also a theory that this legend resulted from a misperception of Daruma's "hekikan" (literally, "staring at the wall".) Hekikan comprised the characteristics of Daruma's religious doctrine of "looking by becoming like a wall," or in other words, "Zen in which truth is discovered in an unmoving state like a wall." This thought was assumed by the later established Chinese Zen; for example, it became the definition of "zazen," which is said to be a word created by "Rokuso Enō" (sixth leader Enou.)

Sokushū Akiyoshi is an abbot of the Hōshun-in sub-temple of the Daitokuji temple. "Jakunen-fudou" means that if you have a calm and silent heart, you will never lose yourself, and you will be able to attain enlightenment. I feel as if this work expresses the meaning of Daruma's hekikan.