Boats Used When Cutting Seaweed / Seika Tatsumoto - Mogaribune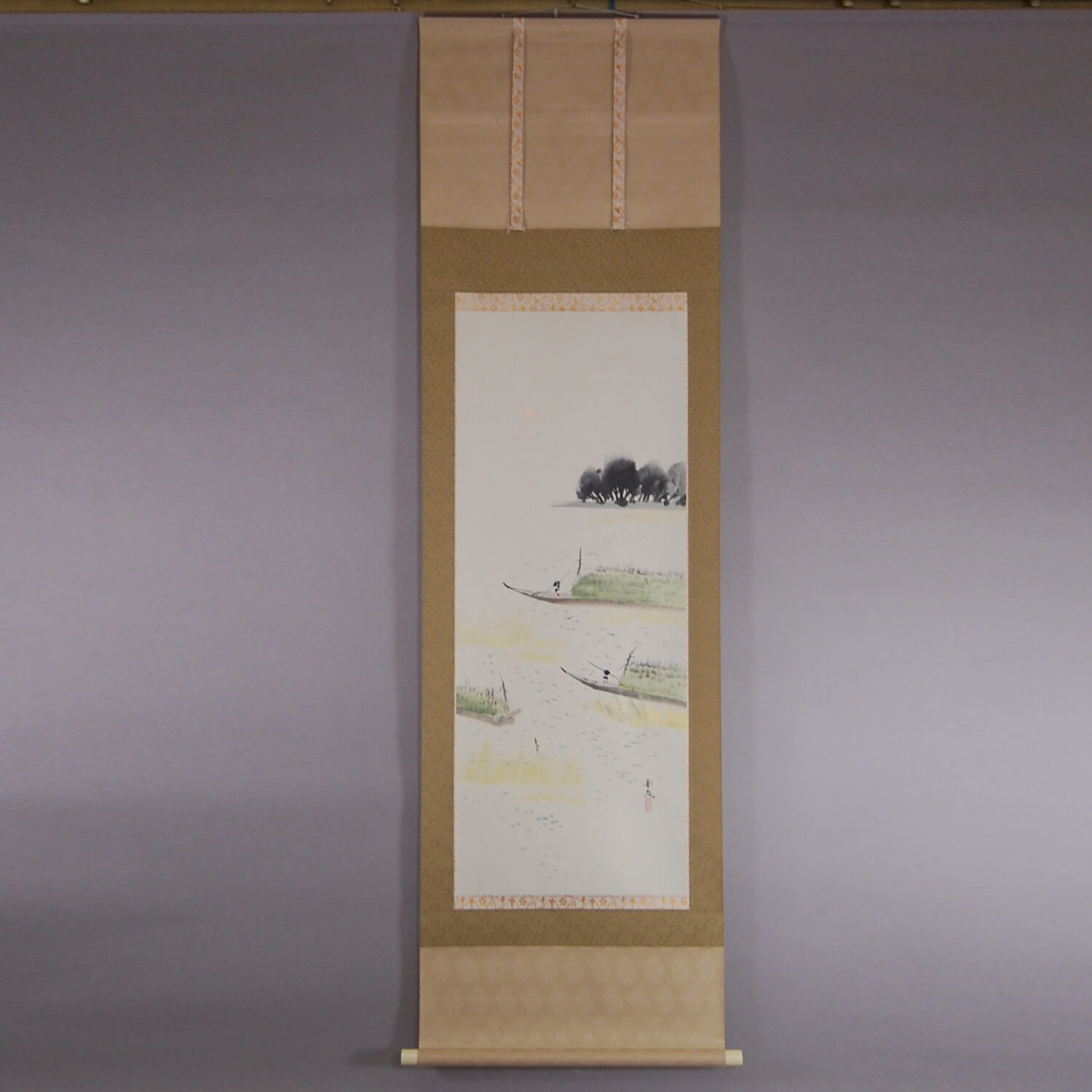 Product ID

0036

Name

Seika Tatsumoto

Profile

1935-
A Japanese-style painter
Born in Kyoto

Size

604mm x 1910mm

Roller End Material

Artificial ivory

Material of the Work

Japanese paper

Price

JPY 80,000

Stock Condition

In stock

Payment: Click the Paypal Mark

Duty and Taxes




Import duty and taxes are beyond our control and may apply to your shipment. Please noted that these fees are the responsibility of the buyer.



Description

In summer, algae grow in rivers, lakes and other bodies of water. Algae disturb water flow and boat movement, so we launched a boat and cut the algae. A "mogari-bune" is a boat used when cutting algae. It is one of the features of summertime in Japan and is the subject of the painting. A "mogari-bune" is painted to pray for a thriving business because of its similarity in pronunciation to the word "moukaru" (to make money).

Seika Tatsumoto is a famous expert sketch artist. He has an aptitude for identifying the characteristics of an object quickly and expressing them. This is a painting of mogari-bune in the summer evening. It is surprising that it took him only 5 minutes to perfect this piece. However, this work didn't become coarse and rough. The depiction of the people is wonderful, and even sunburn is expressed. This shows the true worth of his painting.