Bellflower / Katsunobu Kawahito & Kakushou Kametani - Kikyou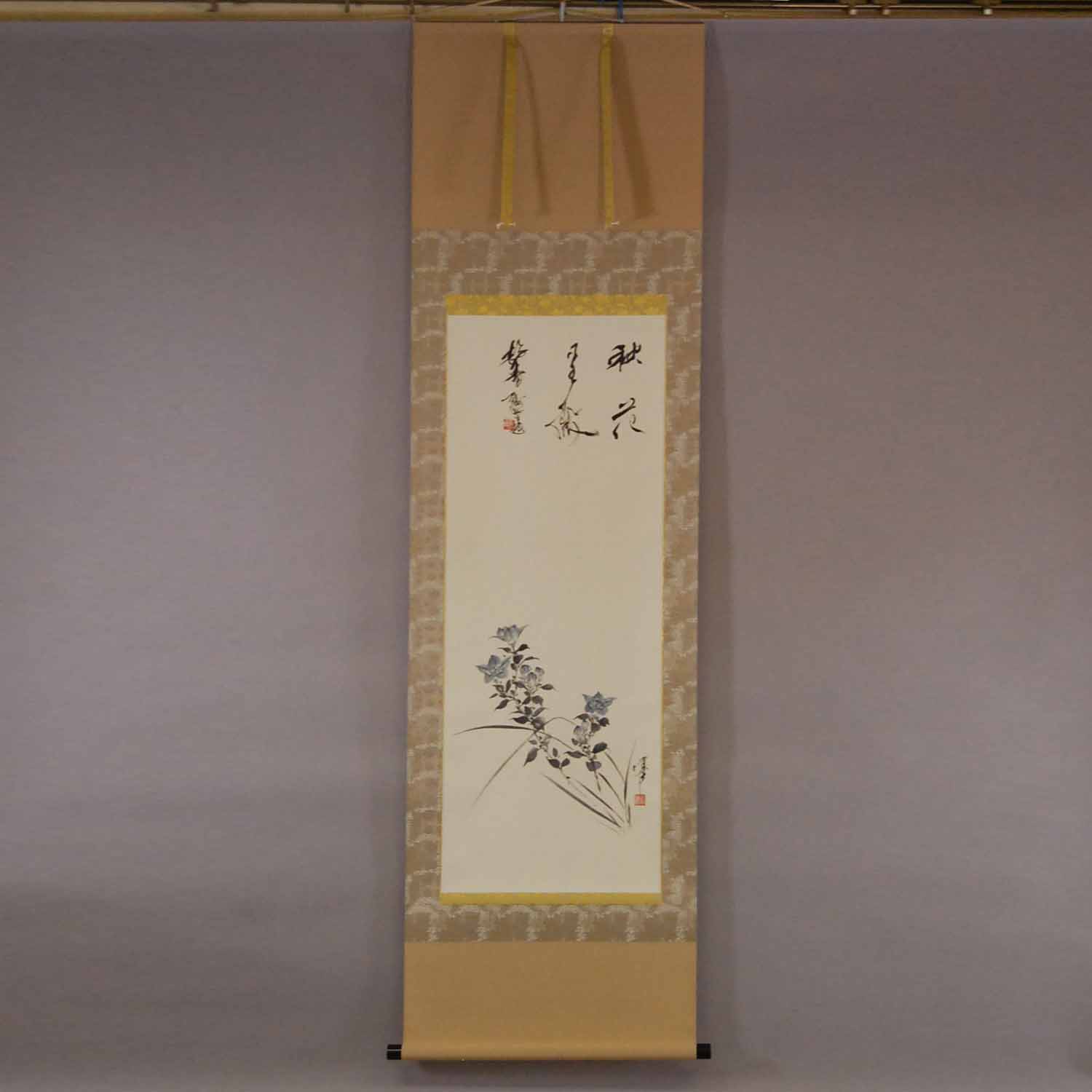 Product ID

0108

Name


Katsunobu Kawahito & Kakushou Kametani

Profile

Katsunobu Kawahito 1922-2019
A Japanese-style painter

Kakushou Kametani 1955-
An artist of calligraphy

Size

600mm x 1920mm

Roller End Material


Wood coated with black "urushi" (lacquer)

Material of the Work

Japanese paper

Price

JPY 210,000

Stock Condition

In stock

Payment: Click the Paypal Mark

Duty and Taxes




Import duty and taxes are beyond our control and may apply to your shipment. Please noted that these fees are the responsibility of the buyer.



Description

The motifs of Katsunobu Kawahito's paintings often come from natural scenery. He says his relationship with nature can be described by the phrase "to follow as requested." There is a unique Japanese belief that nature is making request to humans, and he (Katsunobu Kawahito) merely follows those requests. It means that nature is not an object opposed to man to be over come; but, an object that man adapts himself to. A person should paint subject to nature.

In this work, the depiction of these bellflowers was painted by Katsunobu Kawahito in accordance with nature's request. The poem written by Kakushou Kametani makes this work more refined.