Woman and Plum Blossoms / Hideharu Morita - Ume-kaoru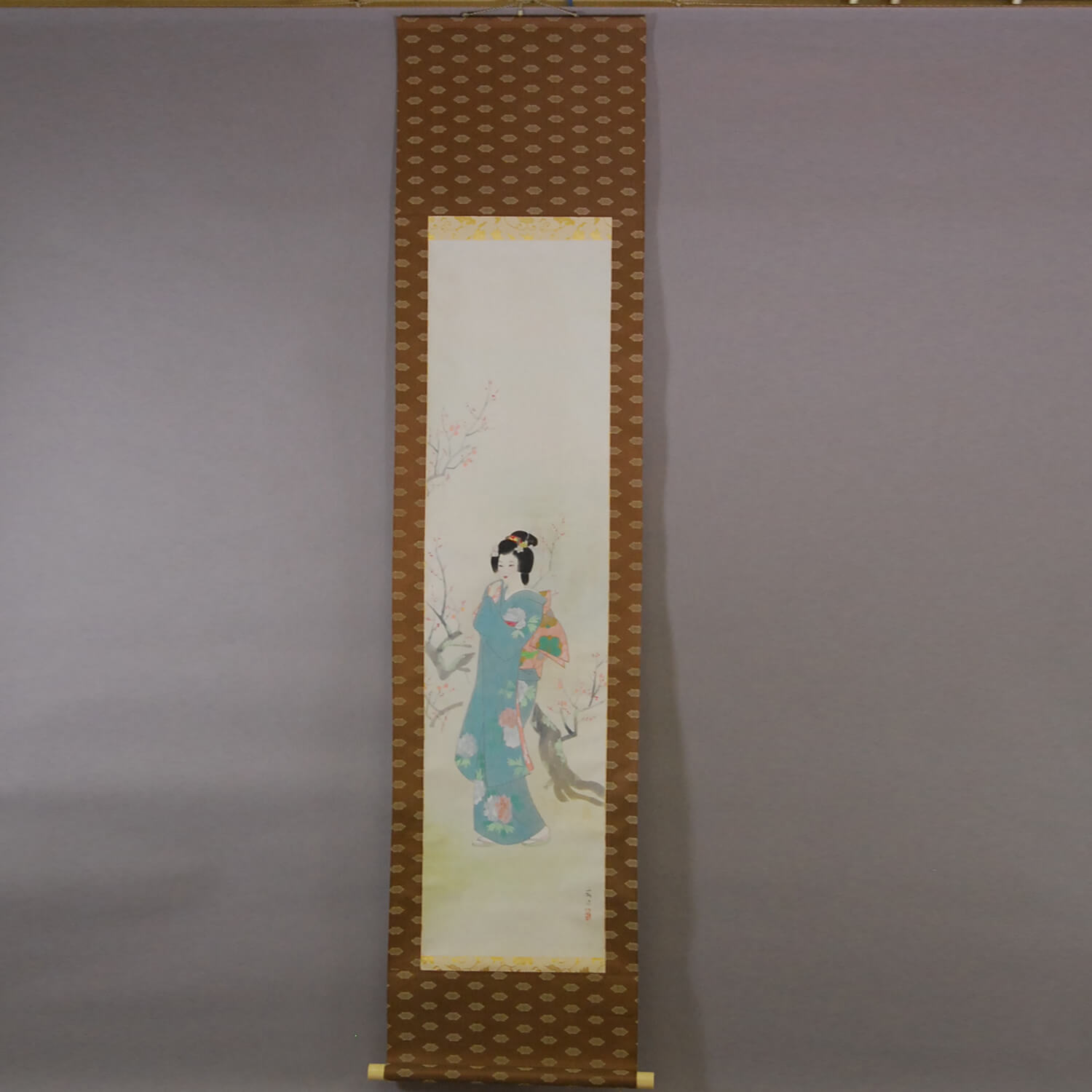 Product ID

0067

Name

Hideharu Morita

Profile

1910-
An associate member of the Nitten Exhibition
A disciple of Shinsui Itou

Size

515mm x 1950mm

Roller End Material

Artificial ivory

Material of the Work

Japanese paper

Price

JPY 80,000

Stock Condition

In stock

Payment: Click the Paypal Mark

Duty and Taxes




Import duty and taxes are beyond our control and may apply to your shipment. Please noted that these fees are the responsibility of the buyer.



Description

"Bijinga" is a general term for paintings of so-called feminine beauty, or feminine looks and inner beauty. Similar portraits can be found through all ages and countries, but the term "bijinga" originated in Japan. Many bijinga paintings are from the school of "ukiyoe" (Japanese woodblock prints) during the Edo period.

Although one tends to get caught up in the notion that bijinga is a painting which merely depicts beautiful women, the "Koujien" dictionary defines the term using the abstract expression that it "emphasizes female beauty," and the "Shinchou Encyclopedia of World Art" defines the term as representing "women's beautiful looks," and "Gendai Nihon Bijinga Zenshuu: Selection of Masterpieces Vol. I" defines it as being a quest for, and having the motif of, "beauty inside women"; the definition of a depiction of a beautiful woman is not necessarily the representation of the subject's true nature.

This is a bijinga painting by Hideharu Morita. The woman in this painting is gazing at the plum blossoms with rapture. She uses her "obi" (belt) patterned with plum blossoms, wears her hair ornament, which has the form of plum blossoms. Judging from these depictions, we can see that she dressed as a fashionable woman, and she walked out to see the plum blossoms. This work is very interesting because we can see into the woman's mind.