Avalokitesvara: Lotus / Koushou Shimizu - Kanzeon-Bosatsu: Hasu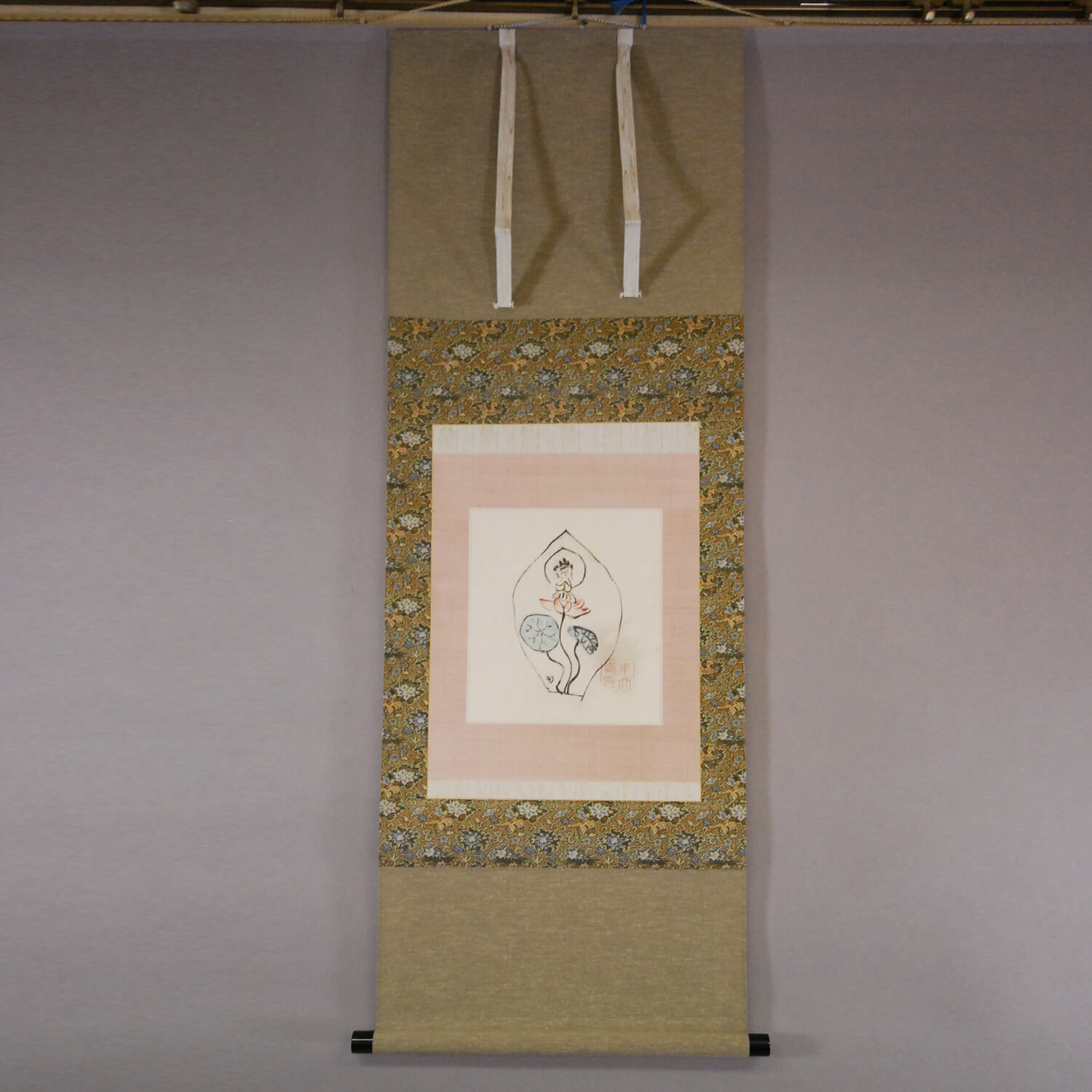 Product ID

0138

Name

Koushou Shimizu

Profile

1911-1999
"Bettou" (head priest) of the Toudai-ji Temple
the chief abbot of the "Kegon" sect

Size

540mm x 1415mm

Roller End Material


Wood coated with black "urushi" (lacquer)

Material of the Work

Japanese paper

Stock Condition

In stock
Description

Koushou Shimizu was a Buddhism priest of the "Kegon" sect. He worked as "Bettou" (head priest) of the Toudai-ji Temple and the chief abbot of the Kegon sect. He was also responsible for large-scale renovation of the Great Buddha Hall during the Showa Period.
Koushou Shimizu was also the principal of Toudai-ji Kindergarten. He got motivation from the kindergarten children's free ideas, and started to study painting, calligraphy and ceramic art. His works are full of wit and a freehearted atmosphere, so they have a unique feel. This is why his works are still loved today.
This is a painting of Avalokitesvara on a lotus flower by Koushou Shimizu. The lotus is one of the best-known symbols of Buddhism. A lotus flower is one of the most important images in the faith. The roots of a lotus flower extend into mud, the stem grows up through water, and the flower blossoms above the surface. In Buddhist thought, this pattern of growth signifies the progress of the soul from the primeval mud of materialism, through the waters of experience, and into the bright sunshine of enlightenment. Therefore, this work is deeply meaningful.