Autumn Scene of the Tōdai-ji Temple / Keiji Yamazaki - Nanto Shuukei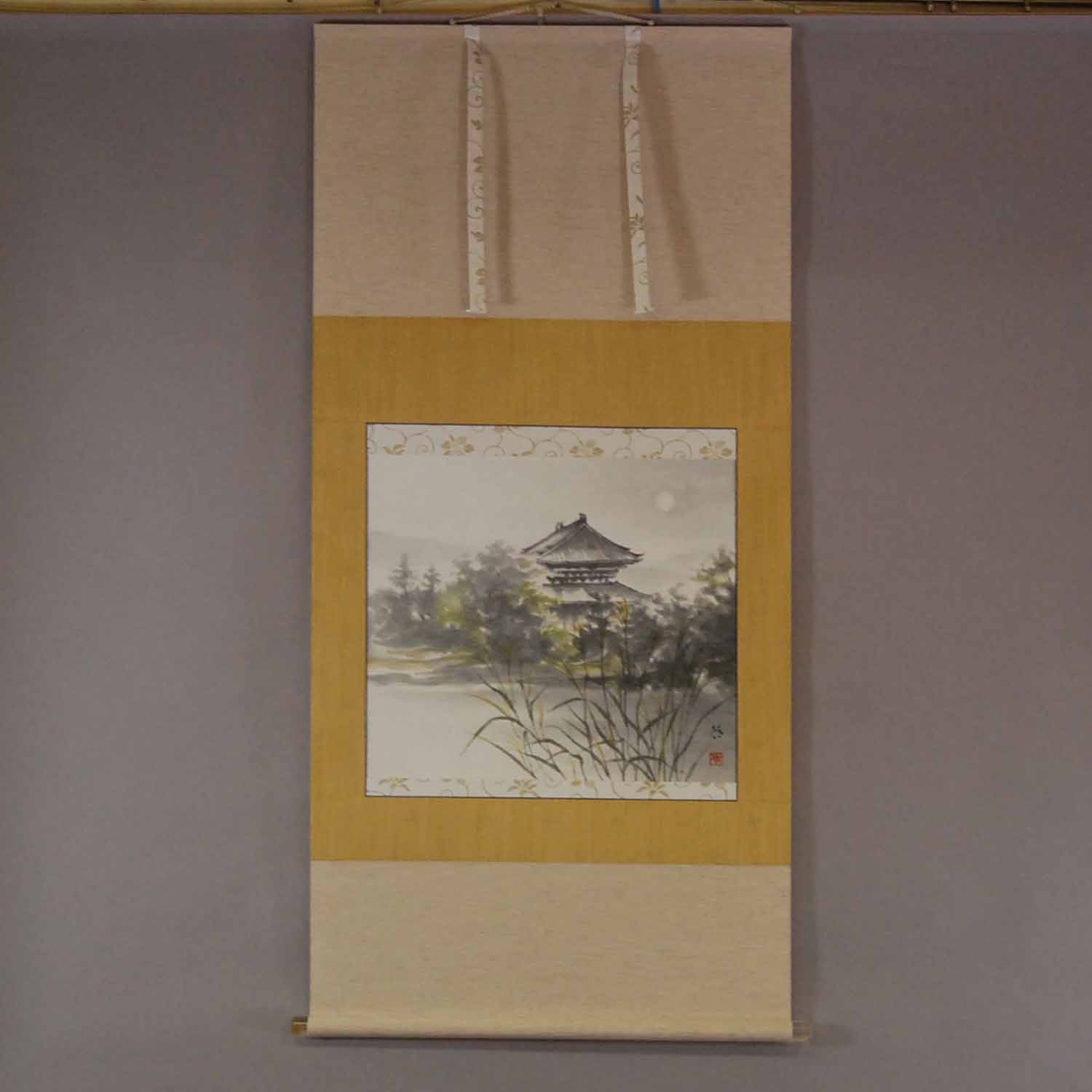 Product ID

0116

Name

Keiji Yamazaki

Profile

1937-2018
An auditor of the Nitten Exhibition

Size

714mm x 1430mm

Roller End Material


Crystalline acrylic resin

Material of the Work

Japanese paper

Price

JPY 500,000

Stock Condition

In stock

Payment: Click the Paypal Mark

Duty and Taxes




Import duty and taxes are beyond our control and may apply to your shipment. Please noted that these fees are the responsibility of the buyer.



Description

The Tōdai-ji temple is the main temple of the "Kegon" sect of Buddhism in Zoushi-chou, Nara City, Nara Prefecture in Japan. The temple was erected by Emperor Shōmu using all the nation's power during the Nara period (8th century). As the temple of "Daibutsu-san" (Mr. Big Buddha), it has attracted many religious people since ancient times up to the present day and this has had a great impact on Japanese culture; it was placed as "Sou-Kokubun-ji," the head temple of the "Kokubun-ji" Temples that Emperor Shōmu ordered to be built in Japanese 60 provinces at that time.

The temple was listed as a UNESCO World Heritage Site and as a part of the cultural property of Ancient Nara in 1998.

This is a painting of an autumn scene of the Tōdai-ji temple by Keiji Yamazaki. The moon is expressed indirectly by the unpainted space. The moon changes this work into a night scene. This expression is very interesting. The soft brushwork of the trees contrasts with the strong brushwork of the temple, accentuating the latter. The artist expresses the autumn scene with only a few colors, demonstrating the high level of his painting skills.