Autumn Plants / Keiji Sasaki - Shuusei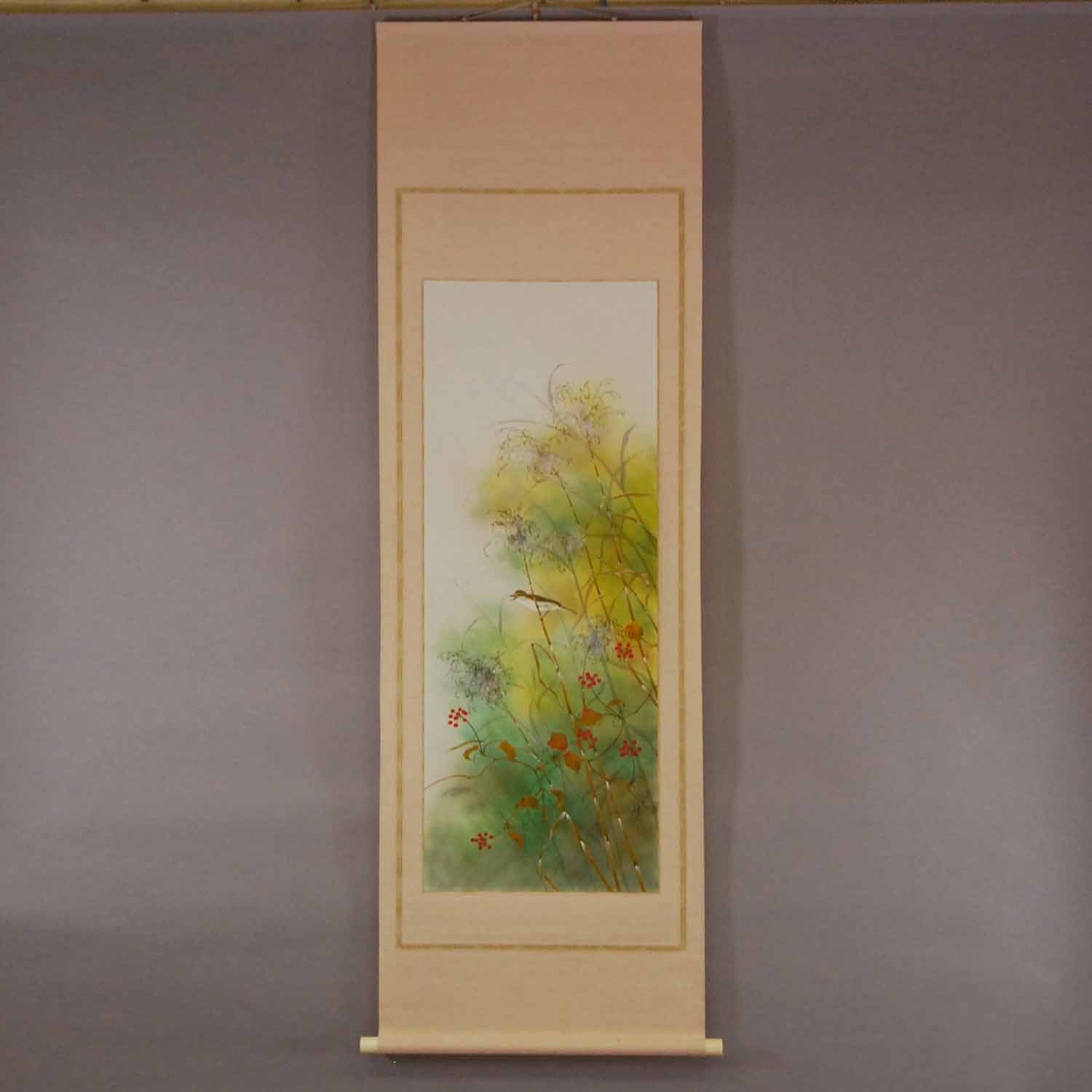 Product ID

0111

Name

Keiji Sasaki

Profile

1947-
A Japanese-style painter
Born in Kyoto

Size

600mm x 1840mm

Roller End Material

Artificial ivory

Material of the Work

Silk

Price

JPY 500,000

Stock Condition

In stock

Payment: Click the Paypal Mark

Duty and Taxes




Import duty and taxes are beyond our control and may apply to your shipment. Please noted that these fees are the responsibility of the buyer.



Description

"Yuuzen" is a technique to dye cloth with patterns on it. A hand-drawn dyeing using a resisting agent made from starch (rice) was originally called yuuzen, but now clothes dyed with models or printed with a pattern-modeling yuuzen are often sold under the name of yuuzen. It is the most common dyeing technique in Japan. Yuuzen is characterized by the patterns of rounded and simplified animals, plants, utensils, and landscapes, which are called "yuuzen pattern," and the use of as many colors on a single plane of cloth as never seen in any dyeing techniques in the world. "Seitai," a blue pigment used for Japanese painting, and "tsuya-beni," a red pigment made from safflowers used for Japanese painting, were used to color the patterns, because the inventor of Yuuzen was a painter. Due to the development of chemical dyes discovered in 1856, the coloring patterns were developed into numerous variations.

Yuuzen generally decorates costumes sufficiently on its own, but sometimes it is combined with a tie-dyeing technique using a pattern of tiny rings, embroidery, and "kinsai" (gold dyeing) for especially gorgeous kimonos such as the long sleeved "furisode."

Keiji Sasaki is a Japanese-style painter and also a Yuuzen artist. Keiji Sasaki creates works with the authentic hand-drawn yuuzen, which is also referred to as "Hon-Yuuzen," and is produced through many steps.

This is a work of autumn plants. Although this work is not dyed but instead painted, this painting style is certainly influenced by the Yuuzen technique. The inimitable background color is very beautiful.