Autumn Leaves / Raitei Arima - Momiji: Akikaze-ni-mau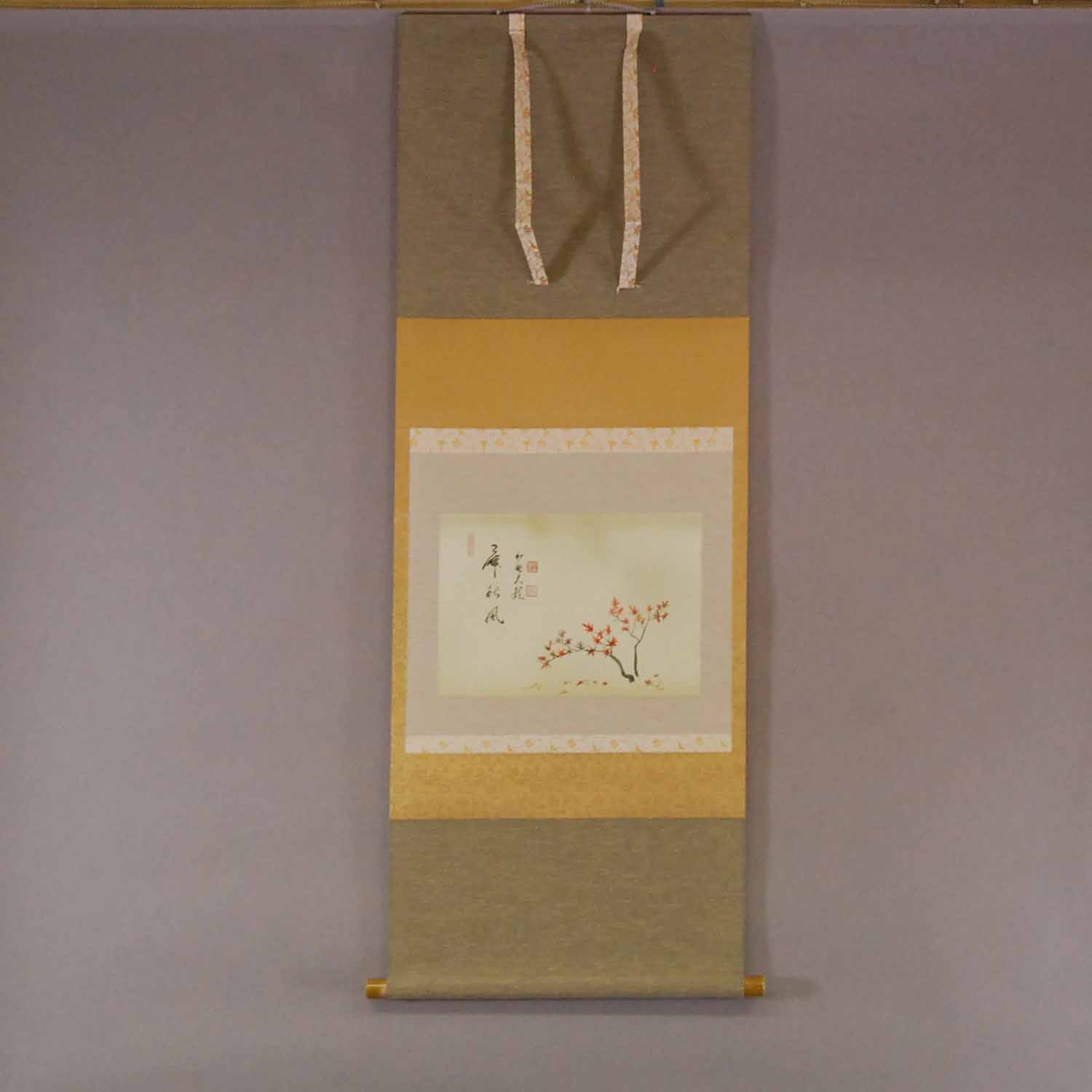 Product ID

0102

Name

Raitei Arima

Profile

1933-
The chief abbot of the Shoukoku-ji Temple School
of the Rinzai sect

Size

540mm x 1340mm

Roller End Material

Ceramic

Material of the Work

Japanese paper

Stock Condition

In stock
Description

"Sadou" or "Chadou" (Japanese tea ceremony) is the ritual for preparing and serving tea for guests. Formally, it was known as "chatou" (literally "hot water tea") or "chanoyu" (literally "hot water for the tea"). It is considered a generalised form of art that involves not only serving and drinking tea, but also dealing with the purpose of living, the way of thinking, religion, the art of tea tools and the artwork placed in the tea room.

The calligraphic "kakejiku" (hanging scroll) plays a central role in the tea ceremony. It is often written by famous calligraphers, or Buddhist monks, and it is hung in the "tokonoma" (alcove) of the tea room. It is appropriately selected, depending on the occasion, including the season and the theme of the particular get-together. Calligraphic scrolls may feature well-known sayings, particularly those associated with Buddhism, poems, descriptions of famous places, or words or phrases associated with tea ceremonies. Hanging scrolls that feature a painting instead of a calligraphy, or a combination of both, are also used. Scrolls are sometimes placed in the waiting room as well. Spiritual relationships between the host and the guests are considered important in a tea ceremony, and kakejiku are used for the purpose of expressing the host's hospitality.

Raitei Arima is one of the monks representing Kyoto, and a master of tea ceremonies. Raitei Arima understands the spirit of hospitality very well, so his work has a profound aura. We enjoy the aura of autumn through this work.