Auspicious Snake / Tomo Katou - Kisshou Mi-no-zu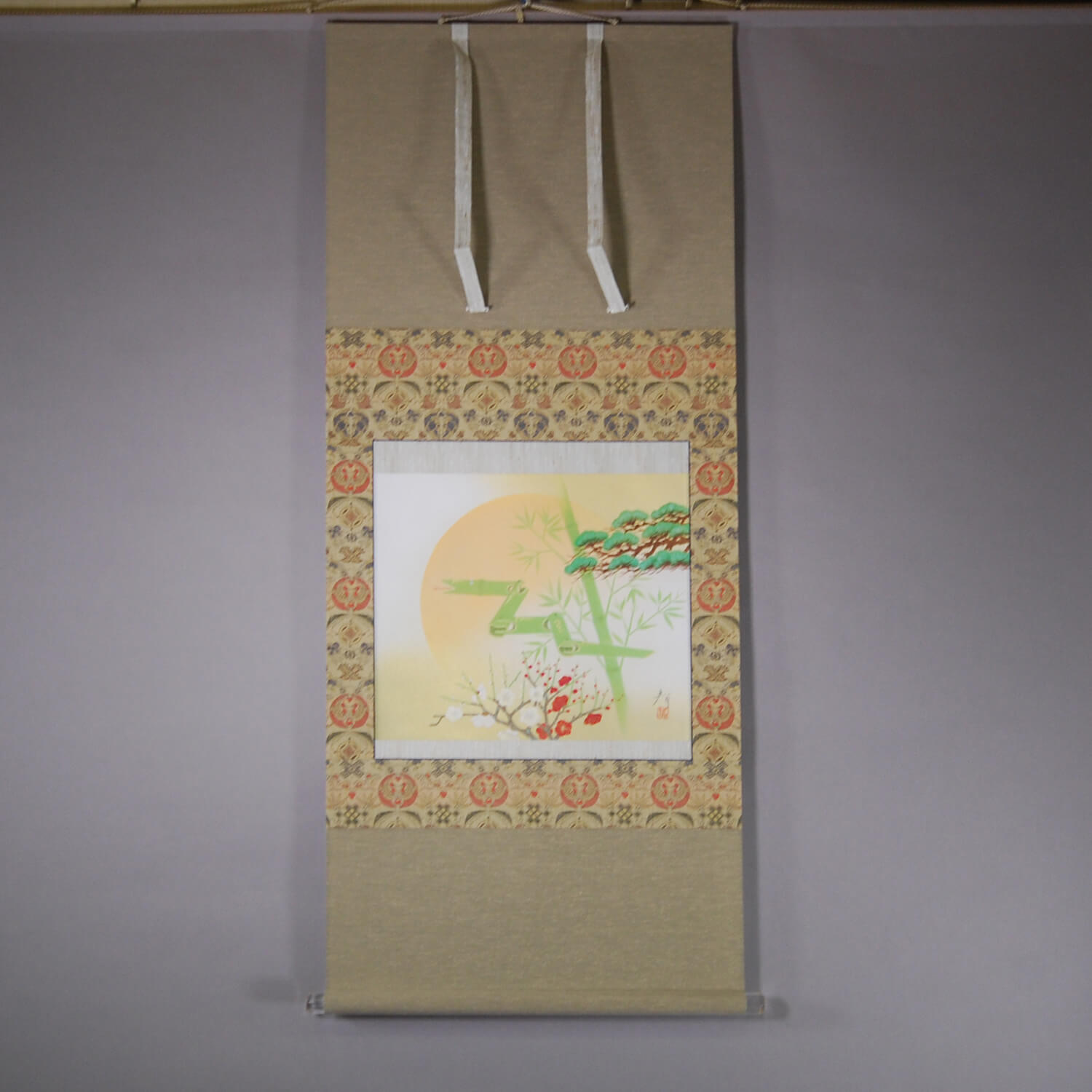 Product ID

0156

Name

Tomo Katou

Profile

1947-
A member of the Nitten Exhibition
A disciple of Kibou Kodama and Gensou Okuda

Size

600mm x 1340mm

Roller End Material

Artificial ivory

Material of the Work

Japanese paper

Stock Condition

In stock
Description


"Takehebi" is a bamboo toy shaped like a snake, and it has been long loved as Japanese folk art.

The year 2013 was the year of the Serpent, so Tomo Katou wanted to paint a snake. However, if a snake is painted realistically, it becomes grotesque and will be disliked by viewers. Tomo Katou decided to paint a takehebi after much deliberation.

This is that very work. There is no grotesque atmosphere of a snake, and the painting is instead full of the cheerful atmosphere of takehebi. Tomo Katou also included "shou-chiku-bai" (the combination of pine, bamboo and plum trees), by adding the depiction of plum blossoms and a pine tree. This painting is very humorous and interesting because the combination is considered a lucky symbol in Japan. The depiction of the sun was also added, so this painting is full of auspicious elements.