Auspicious Snake / Katō Tomo - Kisshou Mi-no-zu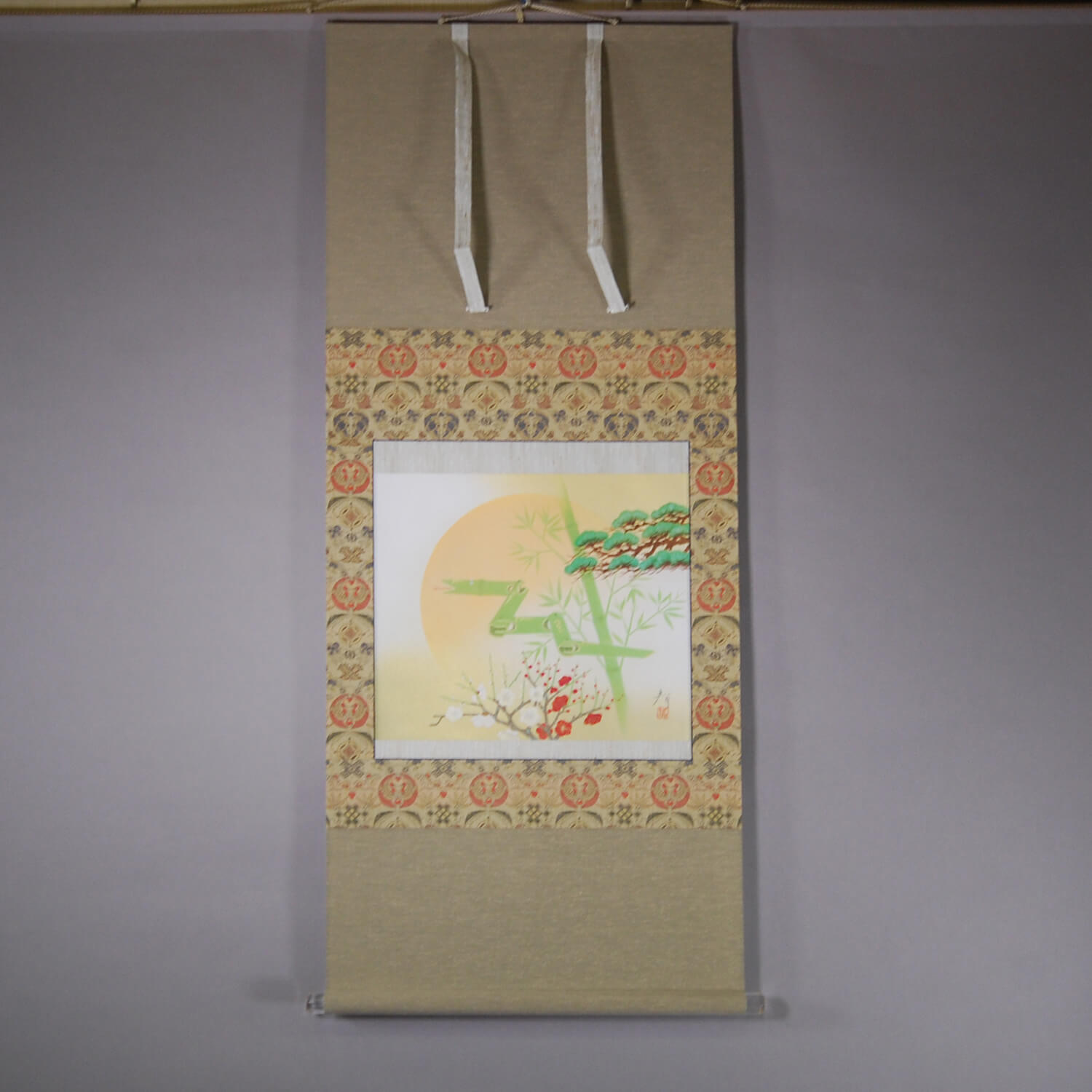 Product ID

0156

Name

Katō Tomo

Profile

Born: 1947. Member of the Nitten Exhibition. Disciple of both Kodama Kibō and Okuda Gensō.

Size

600mm x 1340mm

Roller End Material

Artificial ivory

Material of the Work

Japanese paper

Price

JPY 400,000

Stock Condition

In stock

Payment: Click the Paypal Mark

Duty and Taxes




Import duty and taxes are beyond our control and may apply to your shipment. Please noted that these fees are the responsibility of the buyer.



Description

"Takehebi" is a bamboo toy shaped like a snake, and it has been long loved as Japanese folk art.

The year 2013 was the year of the Serpent, so Katō Tomo wanted to paint a snake. However, if a snake is painted realistically, it becomes grotesque and will be disliked by viewers. Katō Tomo decided to paint a takehebi after much deliberation.

This is that very work. There is no grotesque atmosphere of a snake, and the painting is instead full of the cheerful atmosphere of takehebi. Katō Tomo also included "shō-chiku-bai" (the combination of pine, bamboo, and plum trees), by adding the depiction of plum blossoms and a pine tree. This painting is very humorous and interesting because the combination is considered a lucky symbol in Japan. The depiction of the sun was also added, so this painting is full of auspicious elements.