Ants / Katsunobu Kawahito & Kakushou Kametani - Haiga: Ari-no-michi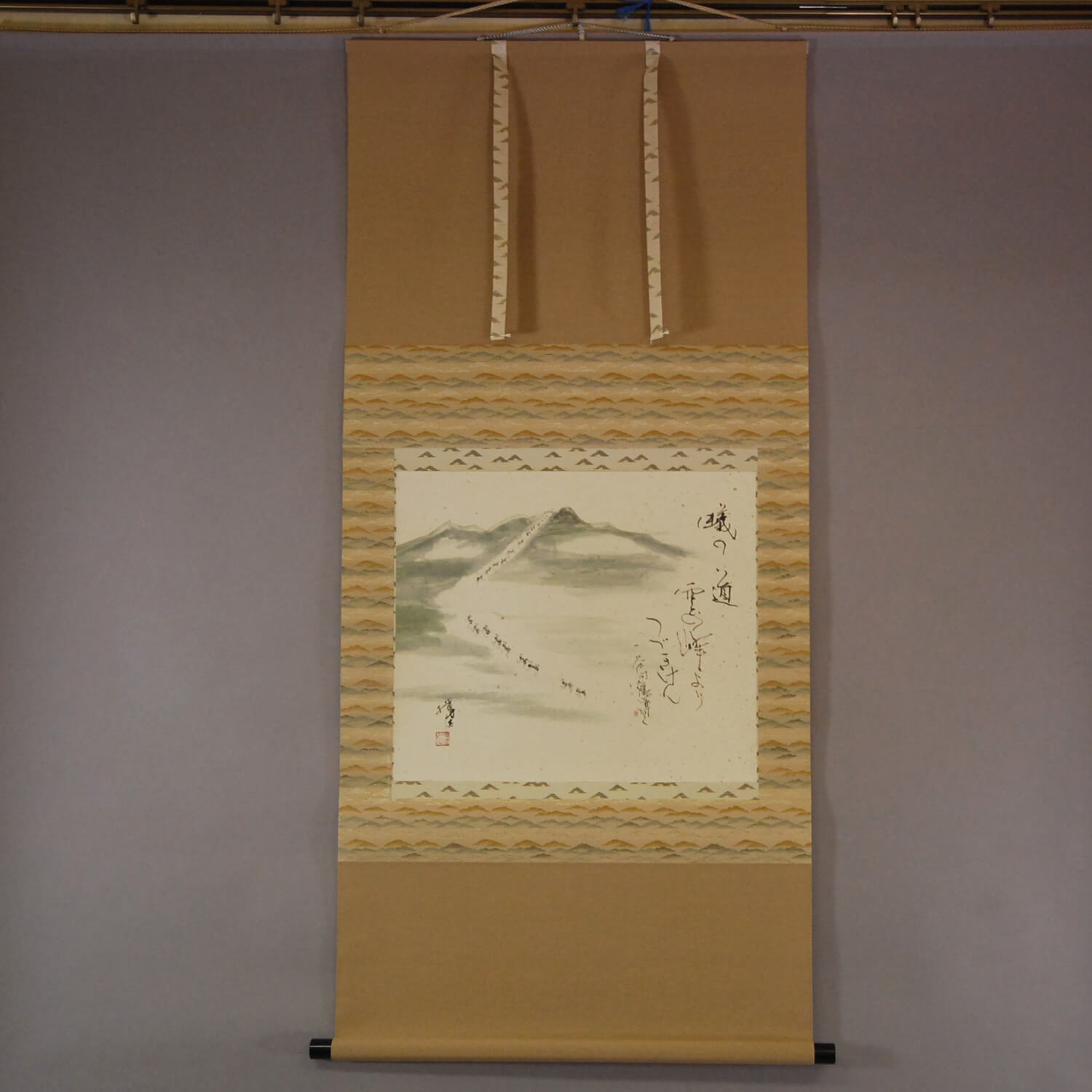 Product ID

0159

Name


Katsunobu Kawahito & Kakushou Kametani

Profile

Katsunobu Kawahito 1922-2019
A Japanese-style painter

Kakushou Kametani 1955-
An artist of calligraphy

Size

725mm x 1460mm

Roller End Material


Wood coated with black "urushi" (lacquer)

Material of the Work

Japanese paper

Price

JPY 195,000

Stock Condition

In stock

Payment: Click the Paypal Mark




Duty and Taxes




Import duty and taxes are beyond our control and may apply to your shipment. Please noted that these fees are the responsibility of the buyer.



Description

Issa KOBAYASHI was a Japanese poet in the Edo period. He is better known as simply Issa, a pen name meaning "Cup of tea." He is regarded as one of the four "haiku" (a kind of Japanese poetry) masters in Japan, along with Bashou, Buson and Shiki – "the Great Four, Basho, Buson, Issa, Shiki." Reflecting the popularity and interest in Issa as a man and poet, Japanese books on Issa outnumber those on Buson, and almost equal in number those to Bashou.

Katsunobu Kawahito, a Japanese-style painter, and Kakushou Kametani, a calligrapher, are fans of Issa. This work was created because Katsunobu Kawahito and Kakushou Kametani were inspired by Issa KOBAYASHI's poem. This is a very interesting work, in which they apply their imagination to the life of the ant, normally a puny, insignificant creature. This is a work that is rich in imagination.