A Weeping Cherry Tree / Miyake Wakō - Shidarezakura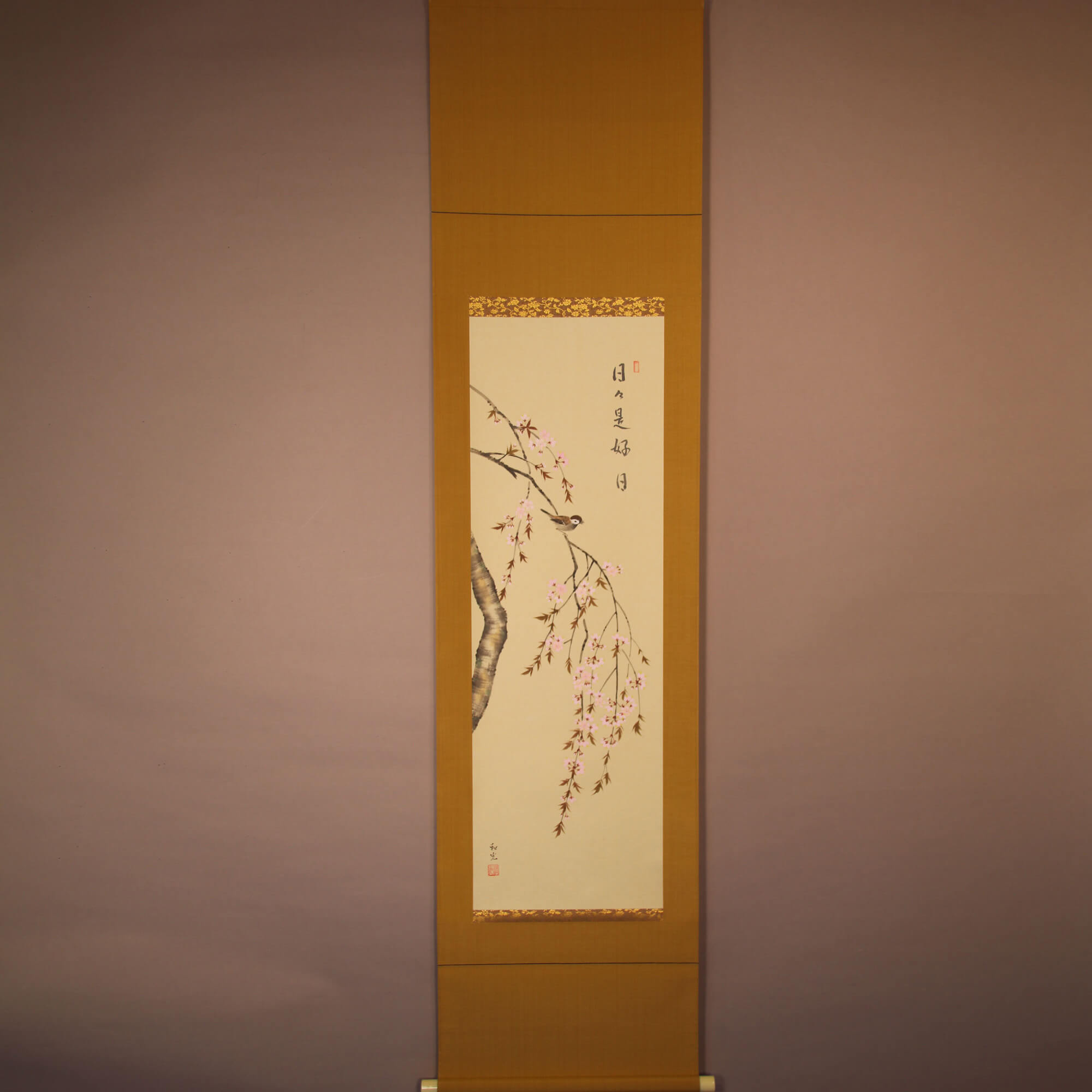 Product ID

0297

Name

Miyake Wakō

Profile

Born in Gifu prefecture, 1944, Wakou started painting under his father from his earliest childhood. His father was a painter too. Wakou became a disciple of Shikou Kojima who was also from Gifu prefecture and a nationally famous painter. Wakou received formal artistic training from Shikou and showed a skill for almost everything; birds and flowers, landscape and people. A former member of 墨人(bokujin) society. Now he belongs to Oriental Art society and is still active on the front line of Japanese art world.

Size

510mm x 1860mm

Roller End Material

Plastic

Material of the Work

Japanese paper

Price

JPY 80,000

Stock Condition

In stock

Payment: Click the Paypal Mark

Duty and Taxes




Import duty and taxes are beyond our control and may apply to your shipment. Please noted that these fees are the responsibility of the buyer.



Description

A weeping cherry tree is a cherry tree with softly arched branches that create a chandelier or fountain shape. In this piece, Miyake Wakō painted its soft branches like drawing an arch from the top left to the bottom right of the canvas. He skillfully used the vertical canvas peculiar to hanging scrolls and created an interesting composition. A sparrow perching lightly on one of the branches also produces a nice accent. The calligraphy "Every day is a good day" written by Miyake Wakō on the top right of the canvas is a Zen terminology that means; "Every day is splendid." It is also interesting to imagine Miyake Wakō making this calligraphy on a beautiful and peaceful spring day.