Kakejiku Making Supplies: Fabric, Roller Knobs, Ring Tack… and more
A while back, we have posted an article that we carry not only kakejiku but also kakejiku making supplies too.
A lady in the USA read the article and purchased kakejiku making supplies from us. (Yes! We were happy she read it!)
Mounting Fabrics
You can shop online for mounting fabrics via the following link.
http://nomurakakejiku.com/bargains/fabric
If you don't find what you are looking for, just let us know as we have more fabrics available for sale in the back. The lady purchased these fabrics.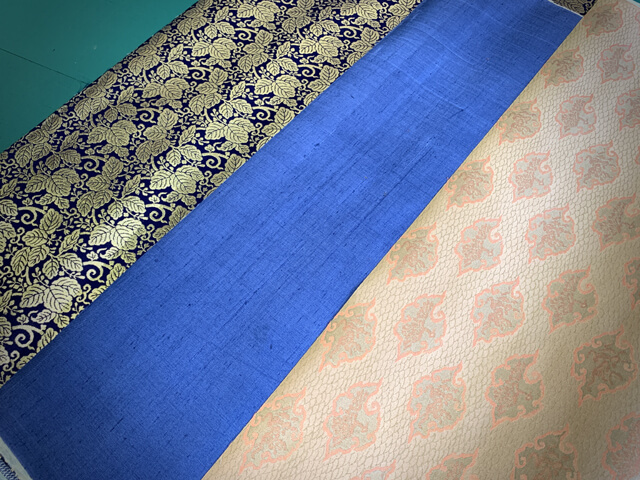 Jikusaki / Roller Knobs
For Jikusaki/roller end knobs, she chose these items. White plastic x 4 pairs, black urushi lacquer x 4, red urushi lacquer x 4, and artificial ivory x 4. For your reference, the followings are our jikusaki we have in stock now.
Cord
A cord is used for making Kakeo and Makio of the hanging scroll. We always keep the following two colors in stock. The lady purchased a purple cord. It's 30m long per roll.
Ring Tack / Kan
A ring tack (kan) is a tack to tie and fasten a kakeo. The hanging cord is passed through its loop-shaped head. It is attached to a hasso, hanging rod together with zagane, a decorative metal washer.
The lady also ordered a set of ring tack (kan and zagane). It contains 50 pairs=200 pieces/set. (100 pieces of kan and 100 pieces of zagane.)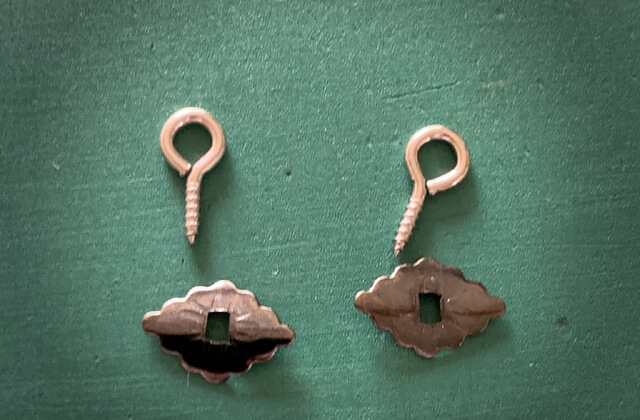 Find Supplies for Kakejiku Making Project at ART NOMURA
After we launched this website, we found out there were people who make kakejiku on their own in the world. There aren't so many, but we can say for sure that there are a certain number of people. We hear from our customers that it is hard to get supplies for making kakejiku. We want to meet those demands as much as possible. So, please feel free to contact us if you have trouble getting supplies for all your mounting and kakejiku making projects.