Order for a Pair of Futomakis and a Paulownia Box Used for a Set of Two Kakejikus from the U.S.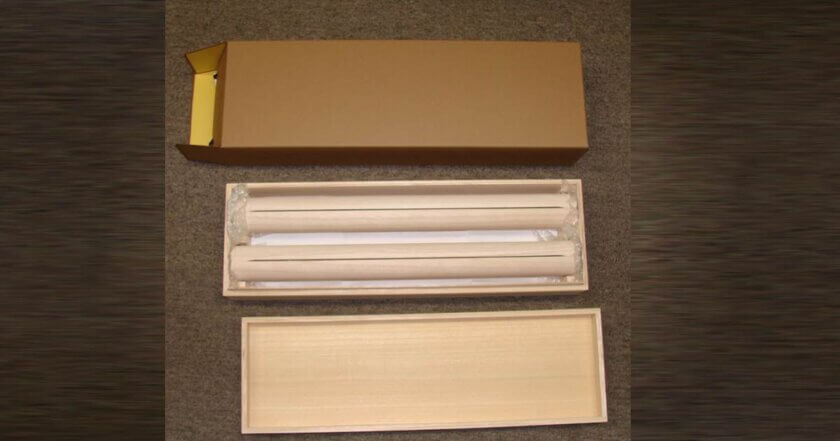 A kakejiku is unrolled for display and rolled up when being put away.
Creases and wrinkles caused by this repetitive action could be unavoidable.
One of those effective methods to steer clear of the dilemma is storing a kakejiku with a futomaki /wooden roller clamp.
We've been taking quite a lot of orders for futomaki from collectors and museums.
This time, an American customer made an inquiry concerning futomaki to us.
What was a little different about this order is the ordered futomakis are the ones for tsuifuku kakejiku.
We call two set of kakejikus 'tsuifuku'. – For instance, a set of kakejikus, one portrays crane and the other does tortoise.
They are either separately stored in a paulownia box or stored together in the box.
The request of the customer is to store his tsuifuku in a single box after rolling each of them with a futomaki.
Of course, after rolling them with futomakis, keeping them separately into each box won't be a problem still his request was putting them in the same box if possible, like the way they've been stored.
We can certainly manage it!
The order can be made as usual by simply filling in the measurements.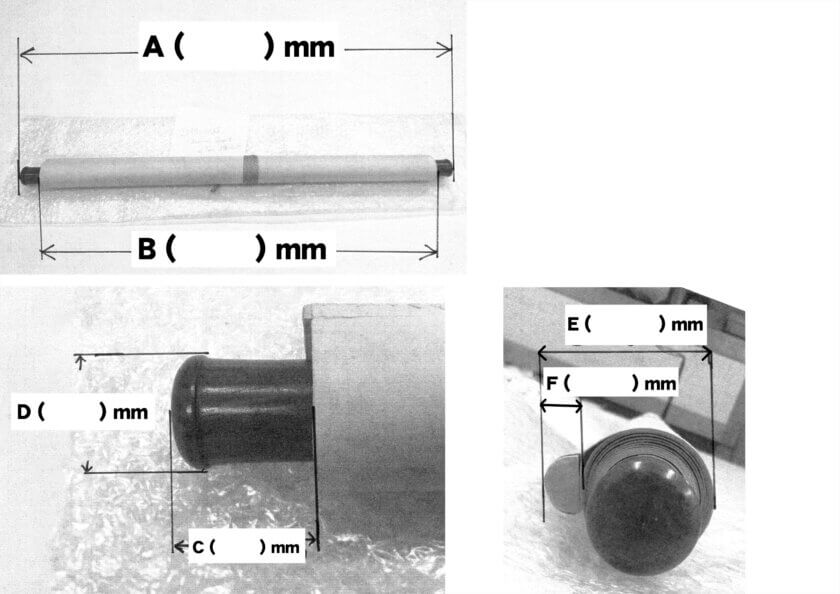 Kakejikus with unusual shaped roller knobs require attention on this phase, yet it wasn't the case this time so we received the measurements from the customer.
The customer was concerned if futomakis and its box can be ordered in once and in case it can't be done, where he can purchase the large box but all that concerns were something he doesn't need to feel.
Usually, a matching paulownia box comes with an ordered futomaki and he was reassured when we made that clear.
We understand that this arrangement is easily misunderstood and obviously the solo order for futomaki is also available. Although it's a rare case still say, when a futomaki with its own box is damaged, an exchange order for the futomaki can be solely placed.
The following picture shows the futomakis and paulownia box made to order based on the measurements of his tsuifuku kakejiku.
We hope the futomakis and its paulownia box will securely store his kakejikus from now on.
Like the order on this article, we take your order for a paulownia box capable of storing futomakis for three or four set of kakejikus as well so for any requests regarding the work by all means, please don't hesitate to contact us.