Insect Repellent
Insect Repellent
"Bouchuukou" (insect repellent) is made of fragrant wood, and is used to protect a "kakejiku" (hanging scroll) from insect damage. Other repellents, such as naphthalene, may damage a kakejiku.
It is recommended to change once every 2 to 3 years.
It is effective while you can smell its fragrance so please change when the fragrance completely disappears.
Click Here to Order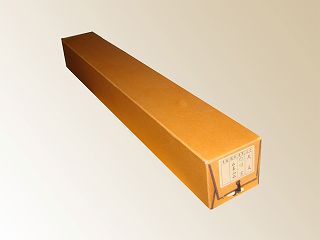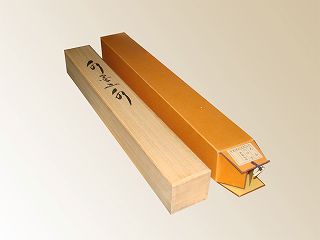 Take the paulownia box containing a kakejiku, out of the "tatoushi" (paper box).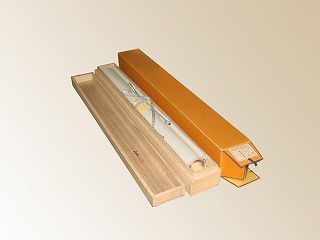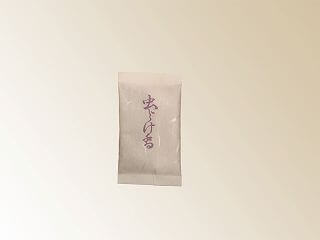 This is a bouchuukou (insect repellent).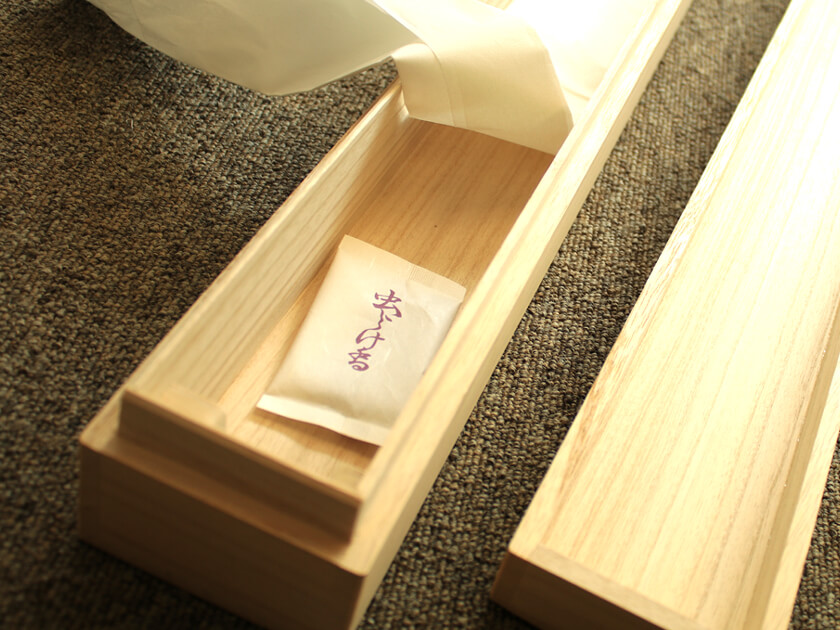 Put the bouchuukou into the paulownia box.
Please do not put a bouchuukou directly onto/under your hanging scroll to avoid any trouble that may arise.
One sheet of paper/cloth between the hanging scroll and the bouchuukou would be perfect as shown in the left picture.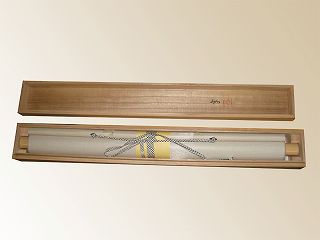 Place the kakejiku into the paulownia box.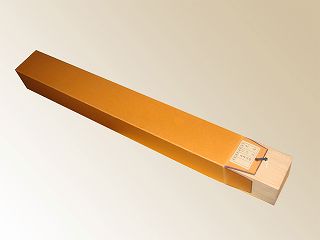 Put the paulownia box into the tatoushi paper box. Check to ensure the vertical/horizontal direction of the paulownia box is correct.