Where to Buy Tanzaku-kake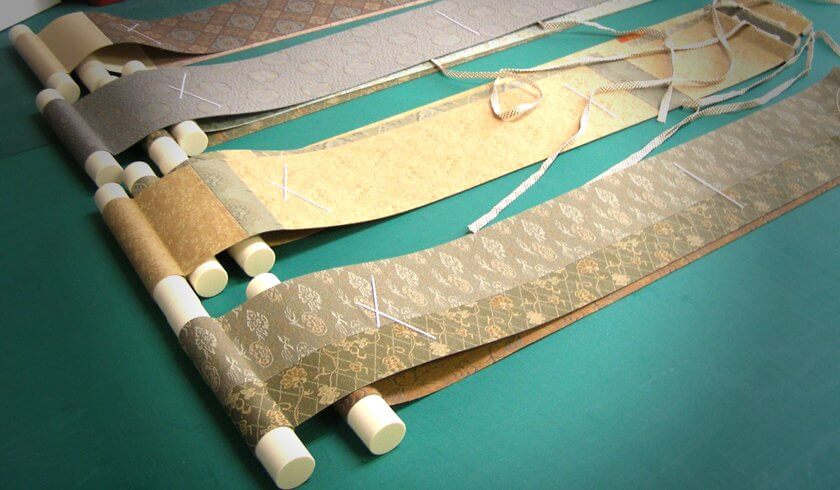 Tanzaku is a vertical Japanese paper board cut into short width, on which one poem or haiku was written (also used for Japanese paintings) since ancient times. The size of a tanzaku is approximately 6(w) x 30(L)cm. A small hanging scroll for displaying a tanzaku is called "Tanzaku-kake or Tanzaku-gake".
It seems people who own tanzaku have trouble finding shops to buy a tanzaku-kake. More specifically, people worry if they can find a tanzaku-kake to their liking.
Today, we would like to talk about custom order tanzaku-kake.
Bulk Order from Bonsai Shop in the Netherlands
The other day, I caught a young Bonsai master, Masashi Hirao(平尾成志) on TV. Bonsai is a world-renowned Japanese tradition as well as Kakejiku. In Japan, people generally associate Bonsai and kakejiku with senior citizens. They are considered as retirement/senior hobbies! Too bad. Masashi Hirao is a man who is trying to reverse the conventional view for Bonsai. He wants everyone, especially young people to understand how cool Bonsai is. With his irresistible charm and daring Bonsai performance art, he fascinates people and is now building a fan base. As someone that places myself in Japanese traditional crafts industry, I want to spread the charm of kakejiku to the world like Masashi Hirao. So, his words made a big impression on me.
Kakejiku originally pairs well with Bonsai. Bonsai is often called a miniature replica of the landscape. Adding kakejiku gives Bonsai complementary effect to broaden aesthetic appeal.
A few months ago, we received an e-mail from a Bonsai shop in the Netherlands. Following is the first message from the client.
I like your work very much. Can you tell me if you also make small fabric scrolls for putting in separate scroll drawings? Tanzaku format drawing.
After writing a post (see below) about custom-order Shikishi-kake from a Canadian Bonsai practitioner, we receive many inquiries for custom-order scrolls. So, today's client might have read the post too.
Discussion about the Details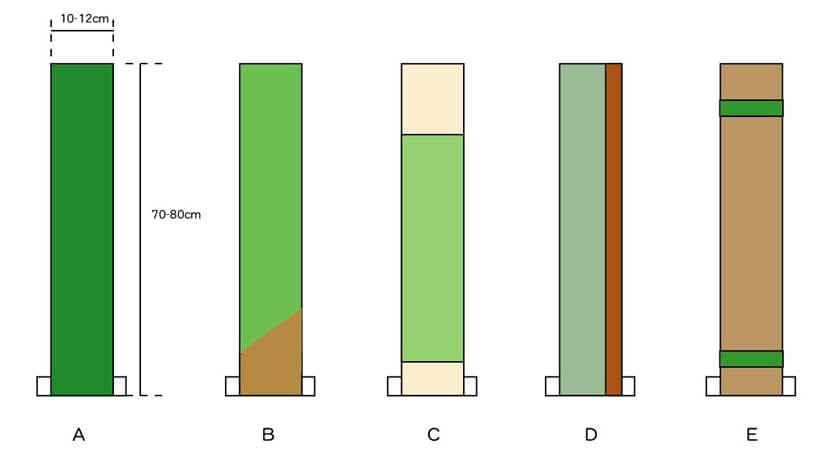 After confirming the client's request for the size and the fine ropes for hanging, we offered 5 different Tanzaku-kake designs and he ordered 15 tanzaku-kake in total. 5 different designs, and 3 of each design.
We talked and decided to choose different fabrics for each scroll so the client will have one-of-a-kind Tanzaku-kake in the end.
Amazing 15 Tanzaku-kake Have Been Finally Completed!!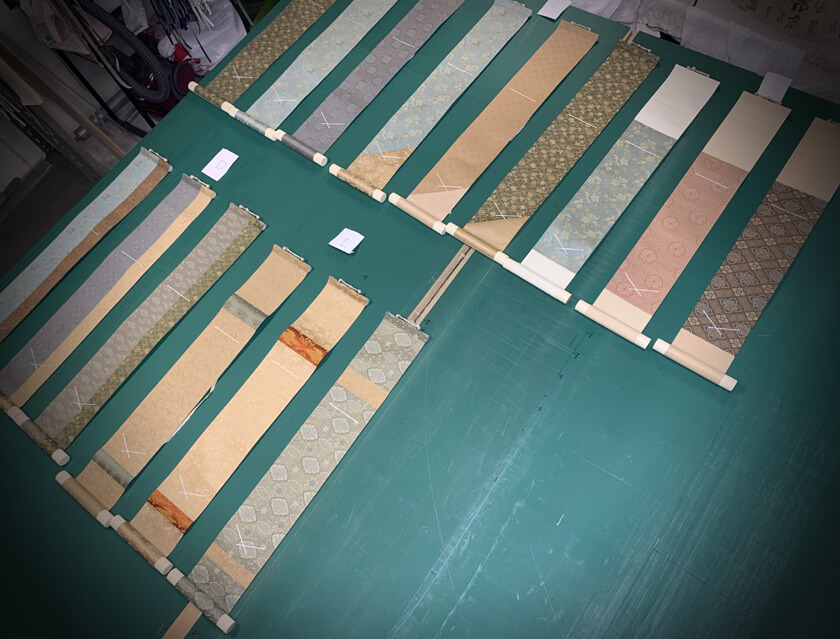 When it comes to using patterns for a tanzaku-kake, it's all about coordinating and complementing. It calls our taste into question, so it is challenging. What we most cared was not to make them fancy. Tanzaku-kake should be the supporting actor. It should not upstage the lead actor, Bonsai. Each of Tanzaku-kake is unique. It would be fun trying out different combinations of tanzaku-kake and painting/poem within.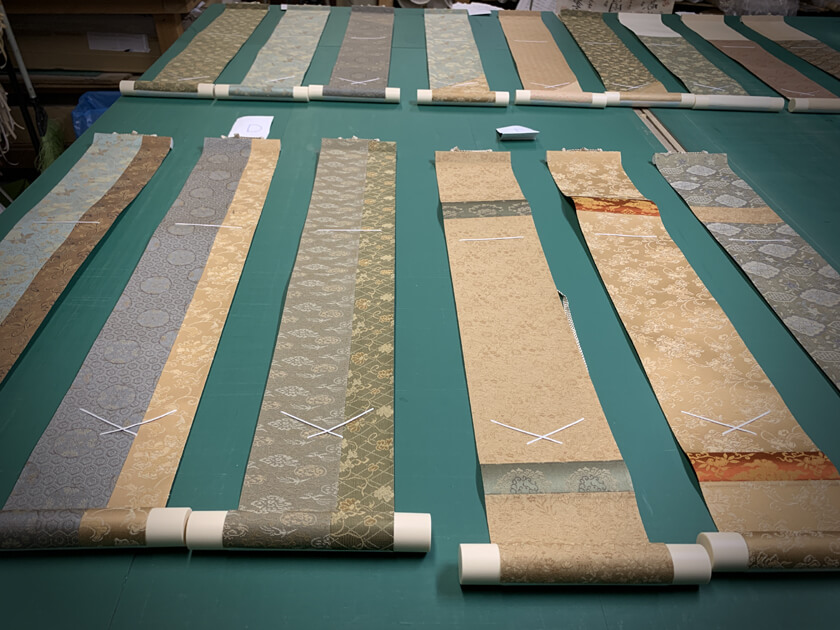 Tanzaku-kake: type A

Tanzaku-kake: type B

Tanzaku-kake: type C

Tanzaku-kake: type D

Tanzaku-kake: type E
We wrapped them well so they will not break during shipment. The client also ordered tanzaku-boards. Thank you for your additional order. Now, the package is ready to ship!
We received comments from the client after he received the package.
The scroll holders are very nice. Thank you. I hope the people over here like them too. If so, then I will be back for more.
We are glad that he was happy with our custom-made Tanzaku-kake.
Tanzaku-kake, as well as shikishi-kake, is a useful tool that would be a nice complement to Bonsai. If you are looking for unique tanzaku-kake that is exclusively for you or considering buying in bulk, please feel free to contact us.