Custom Made Shikishi-gake Scrolls for Shikishi Boards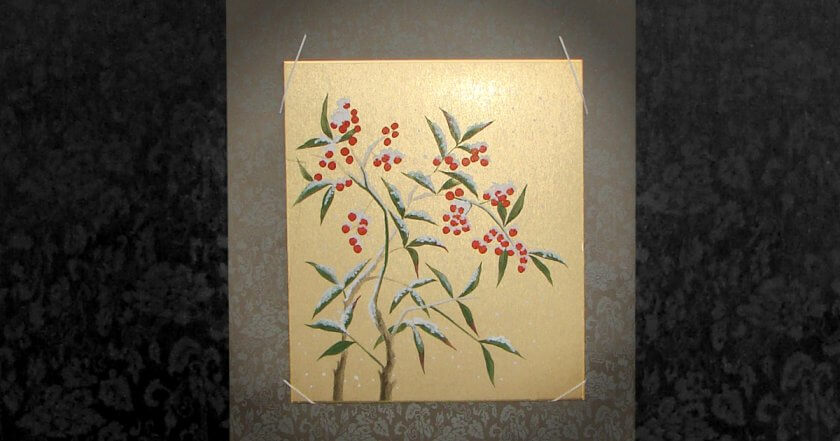 Bonsai (盆栽) is a Japanese traditional art known as "living art". It gained international popularity and there are many enthusiasts all over the world for its high artistic quality. "Bonsai" has now become an English loanword of Japanese origin.
Referring to our articles on the popularity of Bonsai and on shikishi-gake scrolls a little while ago, one day, we received an inquiry of custom made shikishi-gake scrolls from a Bonsai lover in Canada.
The client requested us to make shikishi-gake scrolls little bit shorter in height 80 cm with the same width. (The height dimension of our standard shikishi-gake is approx. 106 cm.) This is because the panel in the back of the trees exposed measured 4 feet (120 cm) in North America.
We advised that the scrolls with 80 cm length will be mounted into Maru-mounting style due to short length.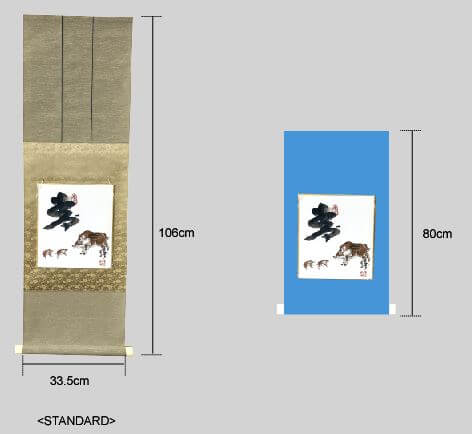 Here Are the Finished Custom Made Shikishi-gake Scrolls!!
スライドショーには JavaScript が必要です。
We made 2 shikishi-gake scrolls with grey fabric. They will show shikishi boards with haiku poem by Bashō, Buson or Ryōkan according to the season.
We are very happy to hear the lovely comment, "Everything is perfect!", from the client. Thank you very much.
Our company handles various kinds of shikishi-gake and can also handle the requests of custom orders. If you need any assistance, please feel free to let us know. Thank you for reading this post.