The Souvenir Wins the Heart of Foreign Tourists! Welcome to Kakejiku Shop in Japan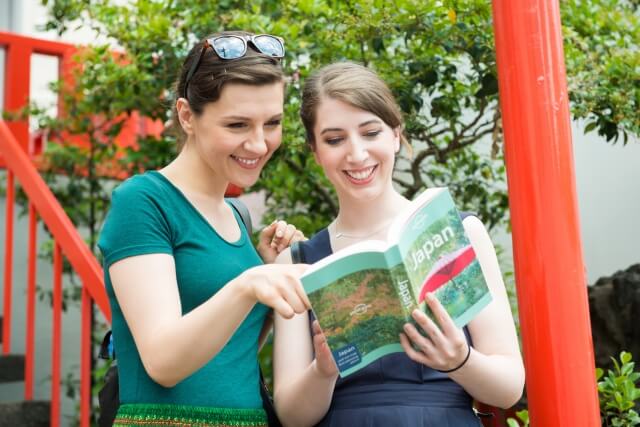 Tourist industry in Japan has revived dramatically since the entry restriction intended for a covid-19 measure was lifted in October 2022 and it is the influx of foreign tourists that have been serving the recovery of the figure of visitors from abroad which marked over 1.8million in March 2023.
Meanwhile, number of customers who call on us from abroad also have been increasing.
Michel and Monica from the U.S. are among those customers who visited us the other day looking for kakejiku.
They has been fully enjoying exploring Japan. They went cycling along Shimanami Kaidō in Hiroshima prefecture after their trip around Kagoshima and Beppu in Kyūshū region that must've let them discover the attractions of Japan and is something we are happy to know about.
Following their request, taking a look at our landscape kakejikus, we introduced and showed them a variety of kakejikus of this category. While observing their reactions, we pleasurably went through the shortlisting process with them.
During the course, the artwork that won the heart of the customers was a series of 4 kakejikus that are portrayal of the four seasons holding sentiments of Japan.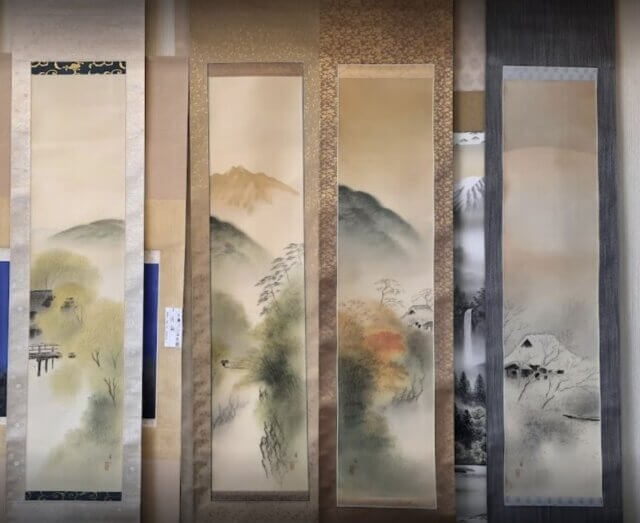 They had a long discussion over the purchase and eventually made up their mind to buy the pieces.
They seemed to absolutely love the kakejikus that made me filled with joy as one who feels very much the same about the art pieces.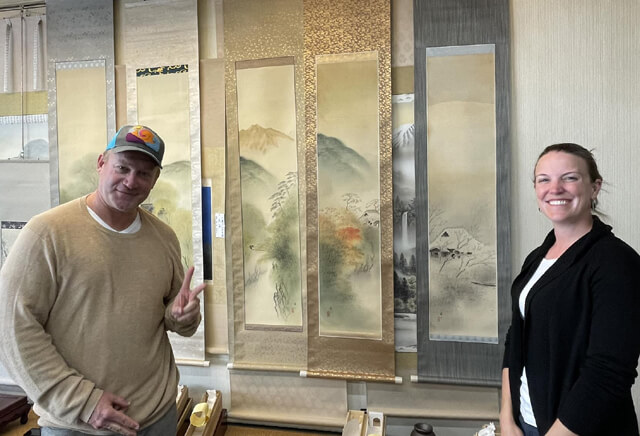 They told us that they go on traveling around Japan and also about their plan, visiting the Great Buddha of Kamakura. They have been enjoying a tour around Japan to the fullest and even listening about their trip made us really pleased.
They left a comment saying they also had a pleasurable experience with us.

As you can roll up a kakejiku in order to compactly keep it in its box, it makes an ideal souvenir which is easily carriable. Besides, for a visitor from abroad like you, displaying the authentic Japanese painting in your room surely brings you back to the wonderful days on your holiday in Japan whenever you look at the art piece eternally.
Our store trades in kakejiku world widely and welcomes the visit of anyone who is interested in the traditional fine art.
It is a privilege for us to let the world know kakejiku, the traditional Japanese culture.
We, all of us will continue to dedicate ourselves to provide the art works filled with Japan's charm for our customers to enhance their trip in Japan to be more enjoyable and memorable.