Lovely Guest from Australia to Buy a Hanging Scroll!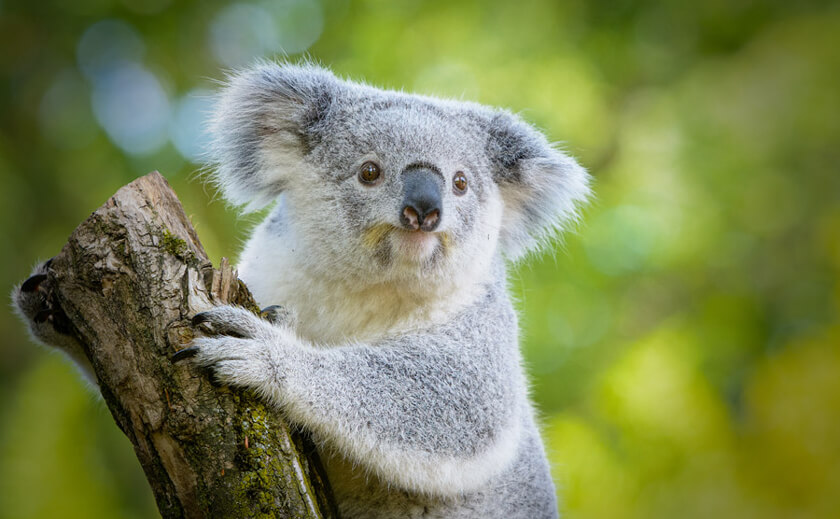 COVID-19 continues to wreak havoc around the world. After it broke out in 2020, we have not had many customers from overseas, but recently we had a customer from Australia who came to buy a hanging scroll.
This time, we would like to share with you the story of one such overseas customer who has visited us.
The customer visited us in December 2021. (Sorry, this post has been long overdue…)
He came to our gallery by taxi. We, Art Nomura, are located in Tarumi, Western Kobe's suburban area and we are a bit far (15 minutes walk) from JR/Sanyō Tarumi station so, our gallery is a little difficult to find.
Also, the customer did not want to use a lot of data on Google Maps for wandering around. Saving mobile data usage matters when traveling abroad, doesn't it?
"Is this the right place, Art Nomura?" He asked, looking worried about whether he had arrived at the right place or not.
The customer told us he had some business to take care of and was staying in Osaka with his wife for a while. On that day, he came to our gallery alone, looking for a place that sells hanging scrolls.
This is Raqib-san, who visited us this time.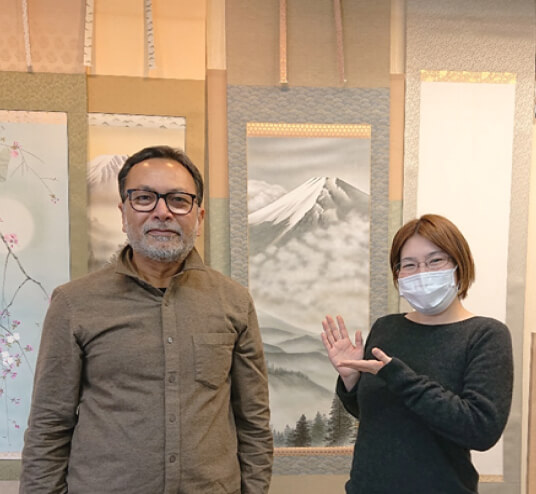 When we asked him about his preference for hanging scrolls, he said he wanted a blank hanging scroll with no painting or writing on the paper, and a hanging scroll with a traditional Japanese theme.
He had read our website very thoroughly, so we were able to communicate with him smoothly.
Please refer to the following blog posts for a blank scroll.
A blank scroll is a ready-made hanging scroll of which the main artwork section is blank. You can write your letters or draw a picture on it. It is more affordable than having your artwork mounted so this product is particularly popular among overseas calligraphers.
Raqib-san himself would like to try Arabic calligraphy and we showed him some blank scrolls of different mount fabrics.
When he saw them, he said he wanted a horizontal blank scroll.
The reason for requesting a horizontal one was that the Arabic language is horizontally written from right to left whereas the Japanese language is traditionally written vertically, top to bottom.
Unfortunately, we were out of stock of horizontal blank scroll then.
Therefore, we suggested that he write the Arabic characters himself on Japanese rice paper first and then send the work to us to have his artwork mounted into a bespoke hanging scroll.
A plain hanging scroll is an inexpensive and convenient item because you can directly write or draw on a hanging scroll that has been already made, but there are certain downsides.
First, you can't make mistakes when writing your work.
Second, you cannot choose the mounting style yourself (just from the limited selection), and lastly, as in this case, the size you want is sometimes not available.
Therefore, as we have suggested to Raqib-san above, it is a common way to consult with hyōgu-shi(craftsman) like us and have each artwork custom-made.
Raqib-san agreed to our proposal.
Kakejiku (hanging scrolls) are rolled up for storage, so when an artwork made of thick Japanese paper is mounted, creases will occur in the work when rolled up.
Therefore, we need you to write/draw on thin Japanese paper.
We offered Raqib-san several sheets of Japanese paper for calligraphy as samples since we have noticed in the past that a substantial gap exists between the thinness that Japanese people imagine and that of overseas customers.
We hope the paper samples will be helpful to him.
Next, we moved on to hanging scrolls with Japanese themes.
After much discussion, we suggested items that would well express the Japanese sense of aesthetics, such as misty landscapes in Sumi ink, Mt. Fuji, and cherry blossoms. The only requirement was that the hanging scroll should be horizontal.
After discussing with his wife on the phone, he decided to purchase this hanging scroll.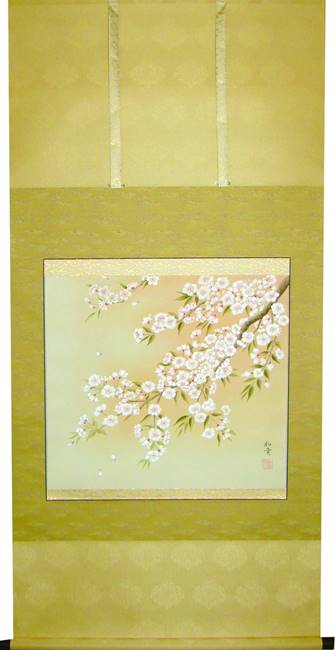 He also bought a "yahazu, (bamboo nock stick)" a useful item for displaying a hanging scroll.
Yahazu is a low-key item that many people don't know but is quite popular among customers who visit our gallery and see it in person. It is a must-have item for hanging and changing a display of hanging scrolls.
While the number of overseas visitors to our gallery has been decreasing due to the Covid-19, we were delighted that Raqib-san came to our gallery that day.
He told us that his wife got a beautiful umbrella in Kyoto.
We hope that the cherry blossom hanging scroll that he purchased will become a good memory of Japan, together with the umbrella.
Also, we are looking forward to the day that we will be able to mount his artwork on a hanging scroll in the near future.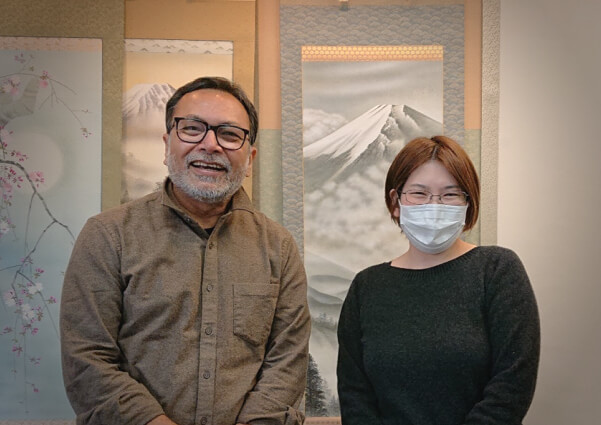 We are committed to spreading the charm and value of Japanese traditional hanging scrolls both locally and globally. Should you have any questions, please free to contact us.