Gourd and Catfish / Katsunobu Kawahito - Hyounen-zu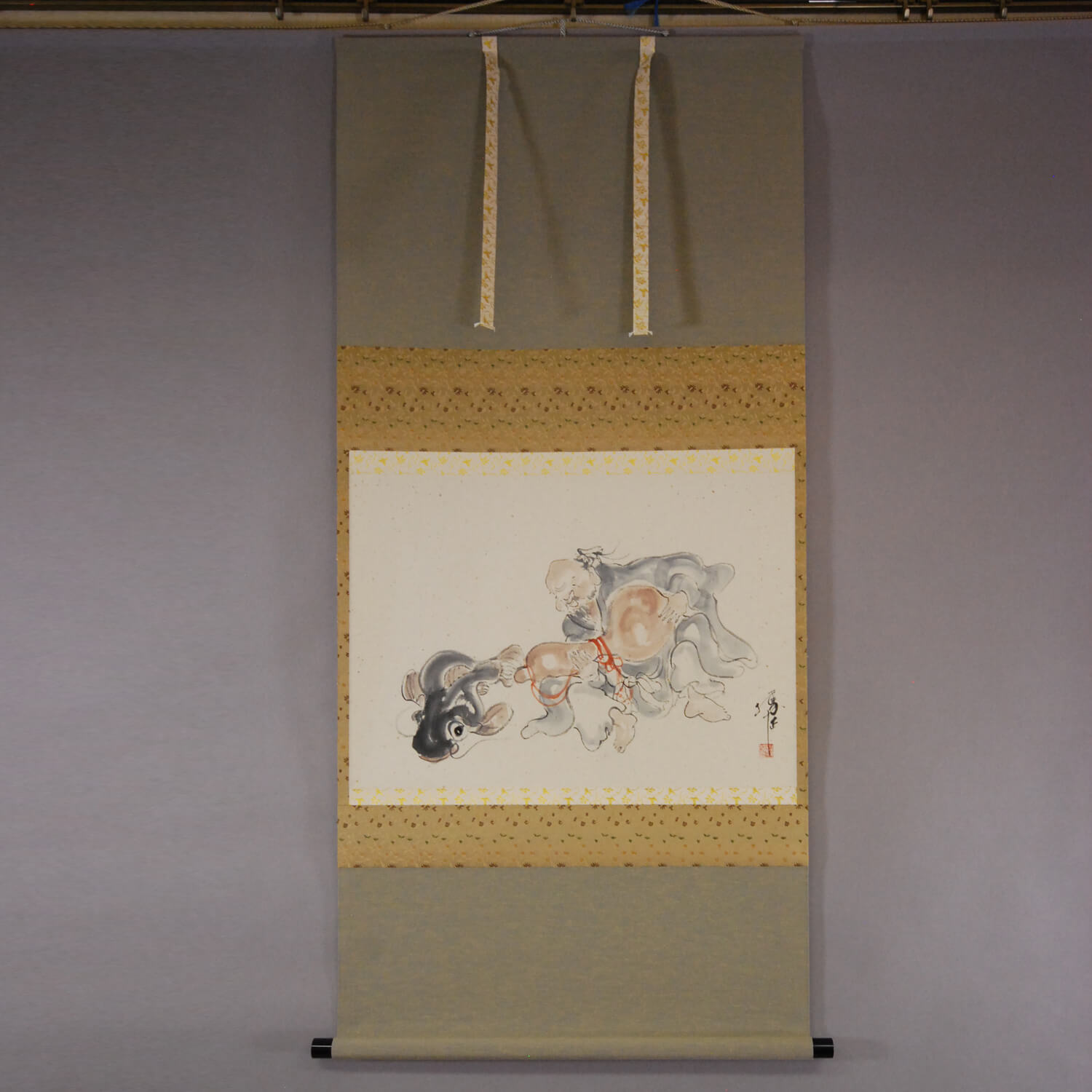 Product ID

0161

Name

Katsunobu Kawahito

Profile

1922-
A member of the Nitten Exhibition

Size

725mm x 1470mm

Roller End Material


Wood coated with black "urushi" (lacquer)

Material of the Work

Japanese paper

Stock Condition

In stock
Description


In China, "kouan" means "a document issued by governments between ancient and early-modern times." Among those include protocols, records of trials and judicial precedents.

Additionally, it came to be a question given to a trainee in Buddhism in the Zen sect as one of the tasks to achieve enlightenment. The majority of these kouan are considered to be "muriewa" (irrational dialogs). Generally, they are called "Zen mondou" or Zen riddles. Kouan were known for controlling the religious system by the Edo "bakufu" (Japanese feudal government headed by a "shougun") in ways such that a priest could not become chief priest unless he could solve a certain amount of kouan, or that the kouan were used to demonstrate the experience of a priest along with "hourou" (the number of years from the time when a person became a priest and received the religious precepts).

"Hyounenzu" (literally, a painting of a gourd and a catfish) is a visual representation of the almost impossible task of catching a slippery catfish with a smooth gourd. A question like this is known as a Zen kouan.

This is a painting of Hyounenzu by Katsunobu Kawahito. The old man tries to catch the slippery catfish with a smooth gourd. The old man smiles as if he knows how to catch the catfish: this depiction is very interesting. This work is a typical work of Katsunobu Kawahito, who has a wide range of knowledge.