Souvenir / Lovely Guests from U.K.
We had lovely guests from the U.K. at the end of last month, September 2017. They chose our hanging scroll (kakejiku) as a Japanese souvenir. They are newlyweds and came to Japan for their honeymoon trip.
The itinerary of the their trip is asf :
Kansai International Airport → Kyoto → Tokyo→ Mt. Fuji → Arima Onsen hot spring → ART NOMURA → Miyajima island in Hiroshima → Osaka
The husband is from Sri Lanka.
When he was a child, he was given a calendar with some Japanese-style paintings as a present so he had a strong interest in Japanese-style paintings and had been wanting to get real ones in Japan.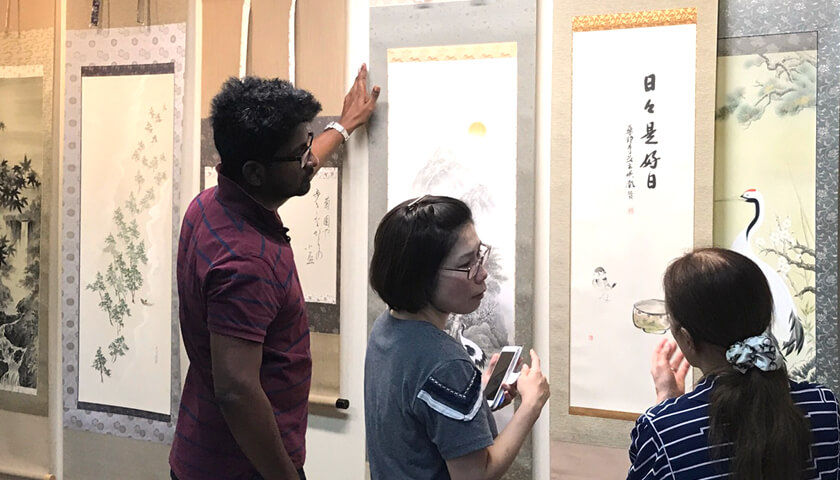 He requested us for cranes paintings so we showed him some different hanging scrolls, searching together for the one that suits his preference. He paints by himself, so he was particular about the shape of cranes, color of background, composition, material of a work and so on.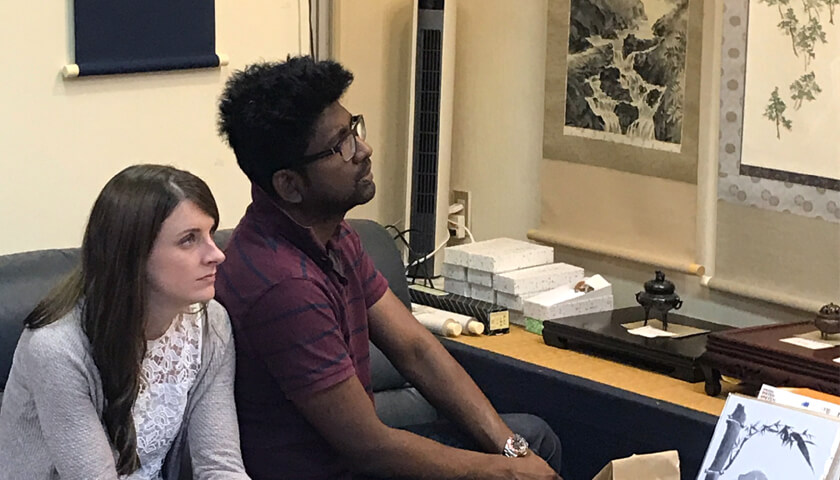 He looked like he was having fun talking with his wife about where to display a kakejiku in their house.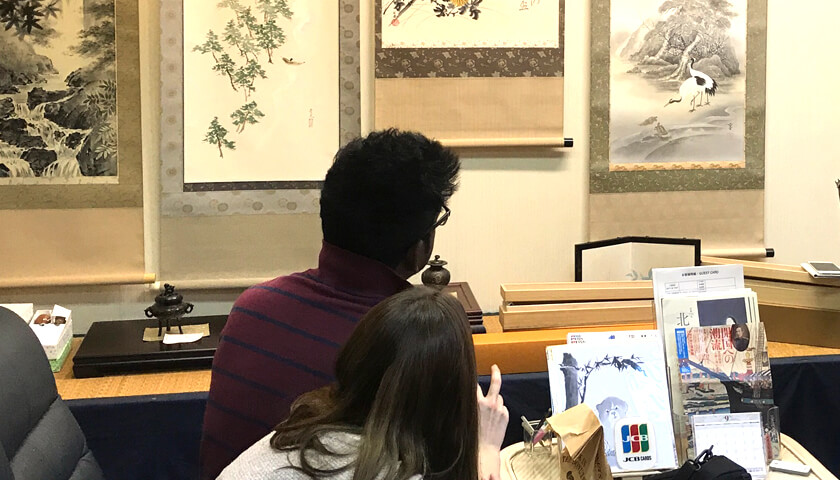 He finally selected the kakejiku far right of the photo.
Cranes are perennially monogamous breeders, establishing long-term pair bond that may last the lifetime of the birds, so this kakejiku is apposite to them since they are newlyweds!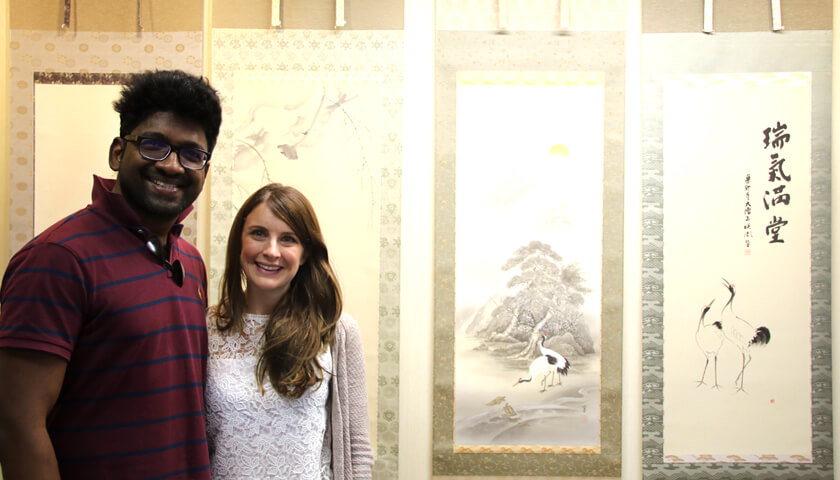 To our surprise, the wife is an expectant mother! Congratulations on your new bundle of joy! We gave them a four-leaf clover as a gift. We are sure you are going to be fantastic Parents!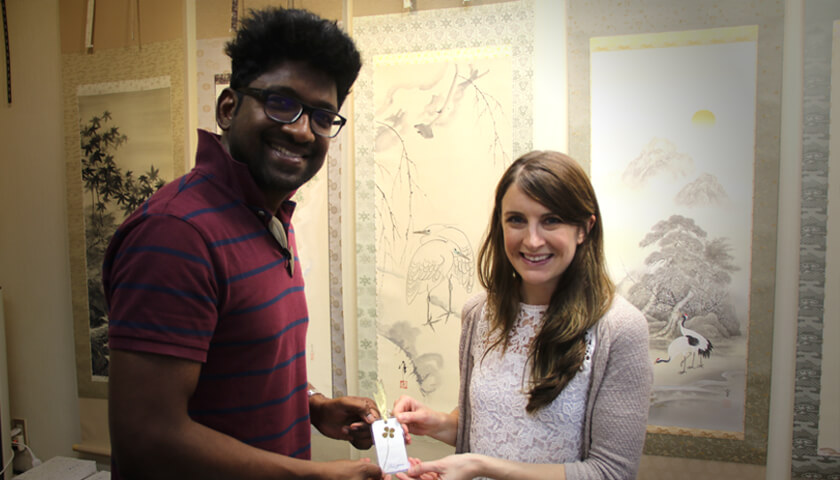 It was getting late and they wanted to eat sushi so we went for a dinner together. It is a local Sushi restaurant called "Ebis".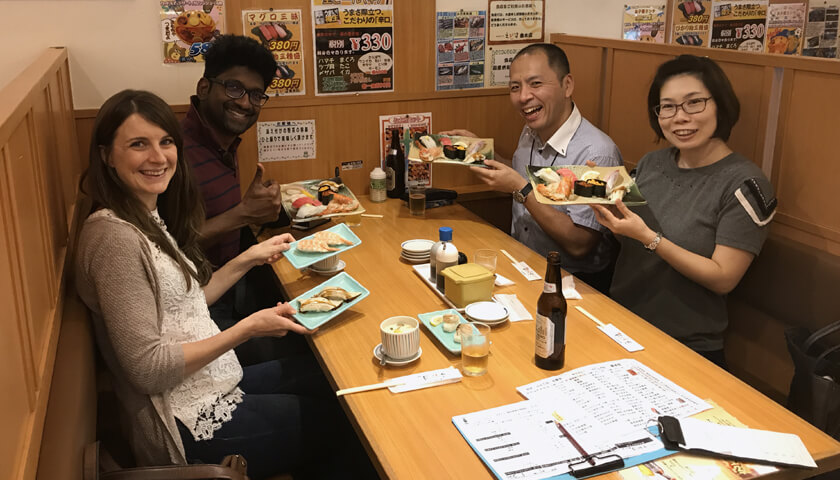 We had kind words from them.
I'm very grateful for all the time you spent with us in helping to select all the paintings.

Your shop, I think, has the biggest collection of the scrolls and the paintings I have seen in Japan during this visit and your prices are very reasonable.

Thank you for your discounts given to me today.

I look forward to doing more business with you.

Thank you very much for your time.
Lastly
We have many kinds of hanging scrolls so please come over and have a chat with us. Let us find something that is just right for you.
We will continue to convey the appeal of the kakejiku all over the world.
---