Tokonoma Album 008: Kubutsu Ootani, Nachi Falls, Chinese-style Landscape, etc
Tokonoma & Kakejiku Scroll: Deer by Kubutsu Ootani, Nachi Falls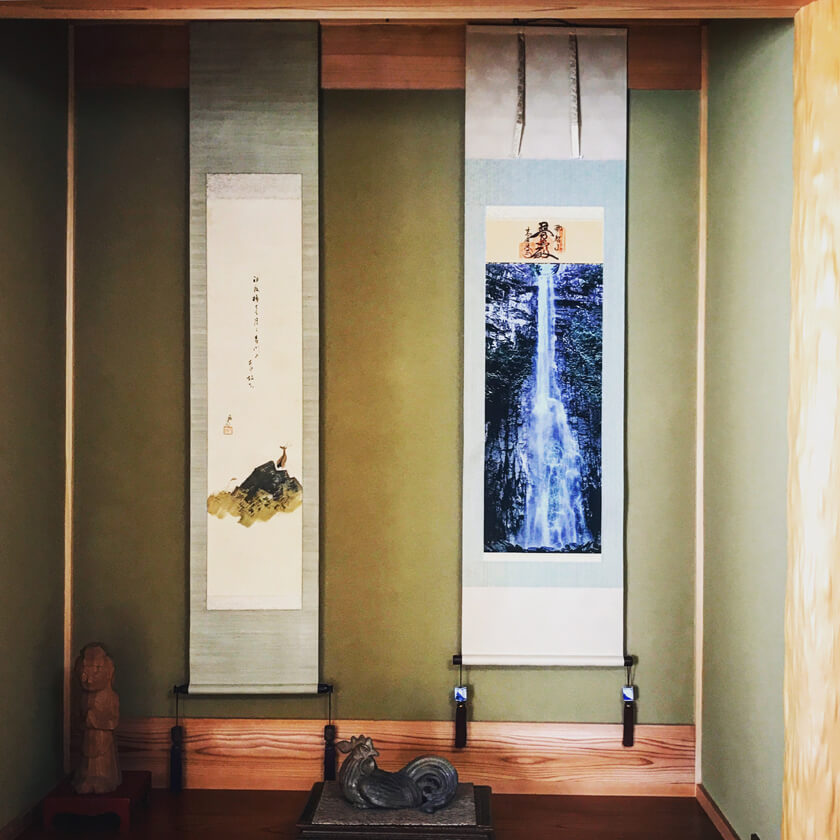 The kakejiku (hanging scroll) on the left has a painting of a deer behind a large rock. We can see it is autumn through the depiction of Japanese pampas grass. The painter of the artwork was Kubutsu Ootani (1875-1943). He was the 23rd Hosshu (head priest) of the Higashi Hongan-ji school of the Joudo Shinshuu sect.
He was also a poet and painter.Lots of his artworks are very popular even now.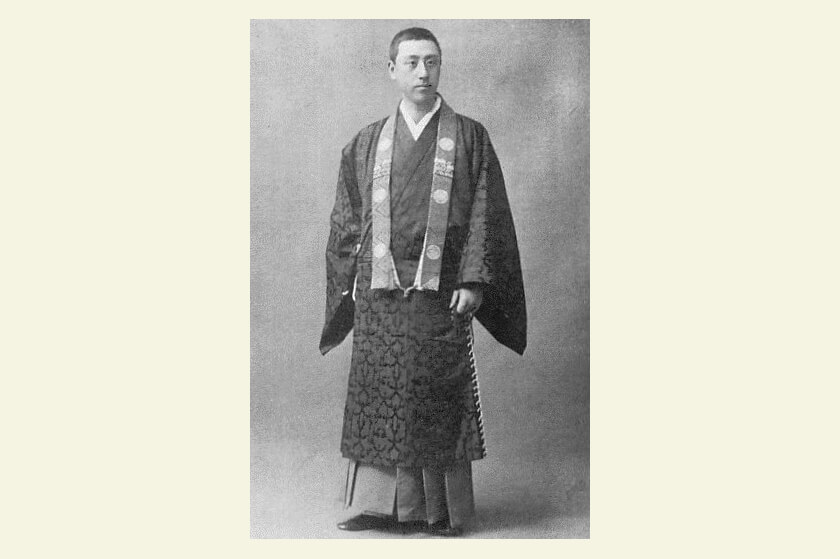 When I looked at a kakejiku on the right from a distance, I thought the main artwork was a photograph. But in fact, it was embroidery, the Nachi Falls.
Tokonoma & Kakejiku Scroll: Chinese-style Landscape Painting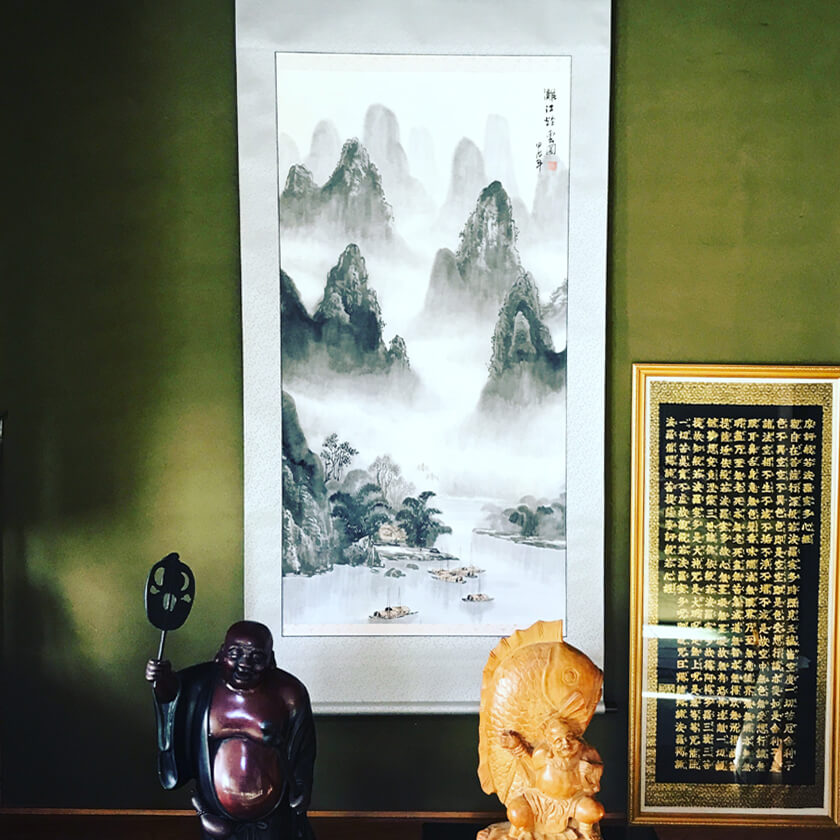 This kakejiku hanging scroll with a Chinese-style landscape painting that uses sumi ink, delivers a very impressive depiction of the high mountains towering over the curvy river.
Tokonoma & Kakejiku Scroll: Japanese-style Landscape Painting in Sumi Ink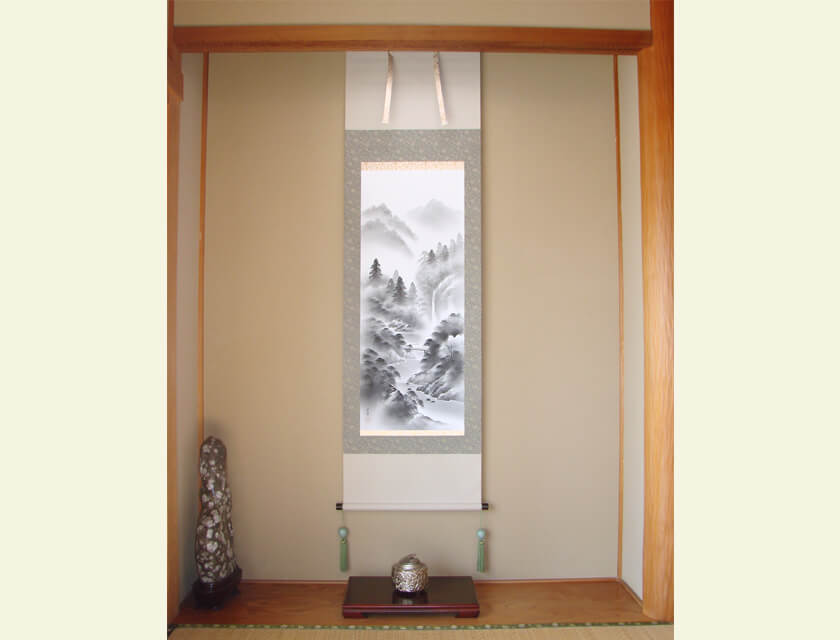 The kakejiku hanging scroll with a Japanese-style landscape painting, using sumi ink.
Tokonoma & Kakejiku Scroll: Cranes and Turtles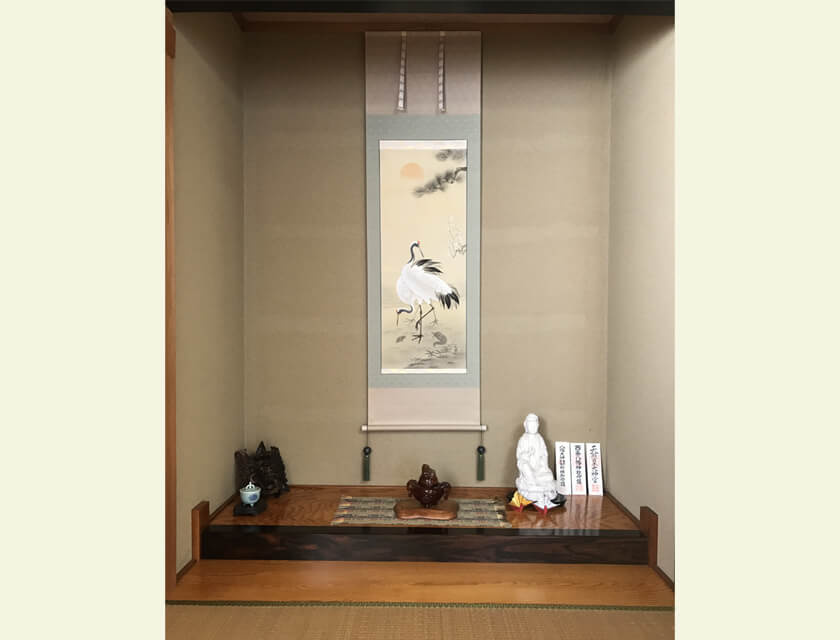 "Yuinou" is a ceremony for exchanging symbolic articles of engagement in courtship. Japanese people display a scroll with an auspicious painting on an alcove wall in Yuinou. Our customer is holding a Yuinou ceremony soon. Thus, she bought the scroll with a painting of *cranes and turtles from us. The colour of a tokonoma alcove beautifully compliments the colours of the painting. We are very happy with how pleased our customer was with the scroll.
---
**They considered crane and the turtle as the vehicles of the immortals in China and introduced into Japan. Thus, they are the symbols of longevity and loved by Japanese.
Tokonoma & Kakejiku Scroll: Saigoku 33 Kannon Pilgrimage Kakejiku – The Highest Grade Mounting Fabric –
"Saigoku-Sanjūsan-kasho" is a pilgrimage of thirty-three Buddhist temples throughout the Kansai region of Japan. The pilgrimage route of the Saigoku Sanjūsankasho includes, as additional holy places, three more temples associated with the founder of the pilgrimage, Saint Tokudō, and the Cloistered Emperor Kazan who revitalized it. The principal image in each temple is Kannon-Bosatsu; however, there is some variation among the images and the powers they possess.
"Goshuuin" is a red color stamp given at a temple or a shrine as the proof of visit. And goshuuinchou / "noukyouchou" is a special book for keeping stamps.
Many pilgrims record their progress with their temple stamp books. Staff of each temple marks the book with red stamps, Japanese calligraphy indicating the temple number, the temple name, and the specific name of the Principal Image of Buddha and the Sanskrit characters to express it.
Some pilgrims receive the stamps and calligraphy on a plain silk, which will be mounted into a kakejiku (hanging scroll) by a kakejiku craftsman called "hyougushi." The kakejiku, which is called "saigoku-sanjuusan-kasho-shūinjiku," is very popular in Japan. It is sometimes displayed during Buddhist memorial services.