Tokonoma Album 007: Cherry Blossoms, Waterfall, Chinese Poem, etc
Tokonoma & Kakejiku Scroll: Cherry Blossoms
Japanese people love cherry blossoms because they are not permanent; they give a feeling of "mujō" (transience). While Westerners seek beauty in the eternal, many Japanese have a strong tendency to seek beauty in the transitory. "Mujō" and the view of mujō could be said to be the unique characteristics of the Japanese concept of beauty that has been growing over many years since the medieval era. Mujō is considered to be the fundamental ideology of Buddhism.
Tokonoma & Kakejiku Scroll: Waterfall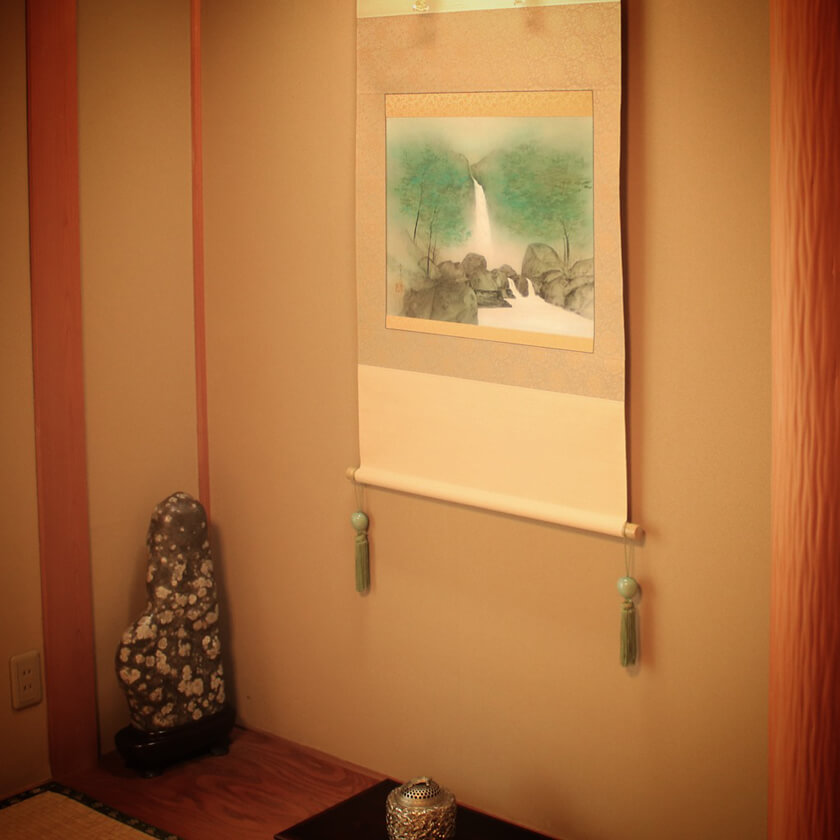 Tokonoma & Kakejiku Scroll: Chinese Poem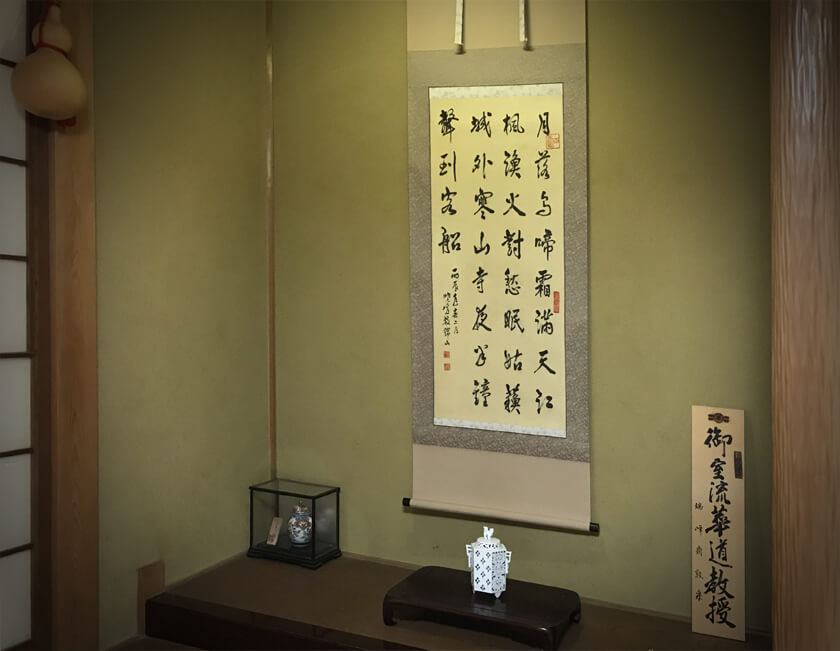 Tokonoma & Kakejiku Scroll: Calligraphic Work by Sounin Kajitani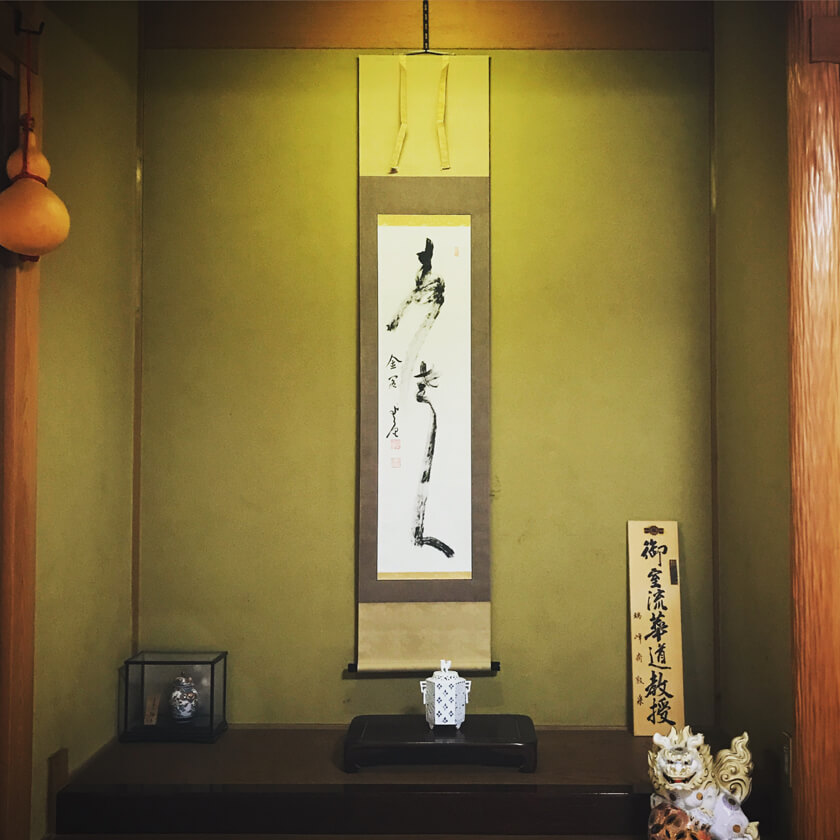 Sounin Kajitani was the chief abbot of the Shoukoku-ji Temple School of the Rinzai sect. He served concurrently as chief priest of the Shoukoku-ji Temple, the Kinkaku-ji Temple (Rokuon-ji Temple), and the Ginkaku-ji Temple (Jishou-ji Temple). He is also known as a master of calligraphy.
Tokonoma & Kakejiku Scroll: Koi Fish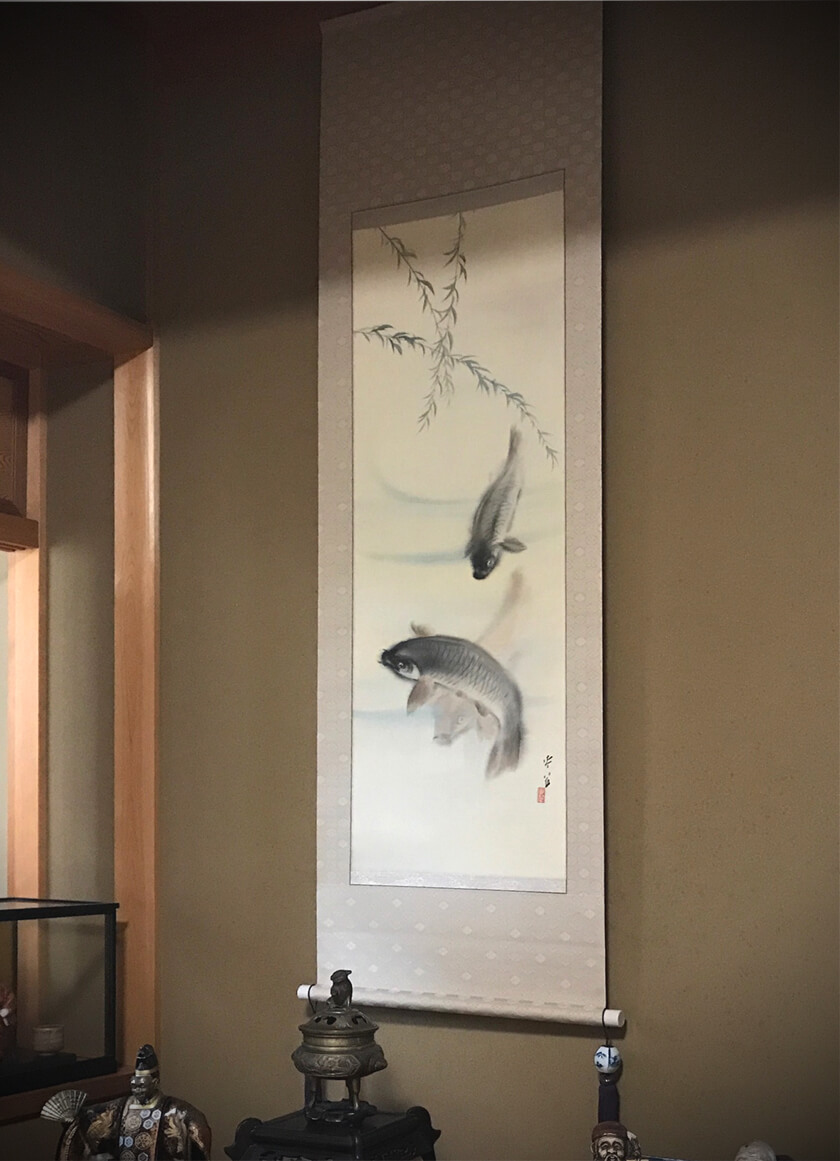 Carp (called "koi") are a common subject for summer paintings. The great popularity of "nishikigoi" (coloured carps) suggests, many Japanese people love carp.
In this work, three Koi fish are swimming lively.