Tokonoma Album 004: Jakuchu Ito, Hannya-Shingyou, etc
Tokonoma & Kakejiku Scroll: "Rooster and the Sun" by Jakuchu Ito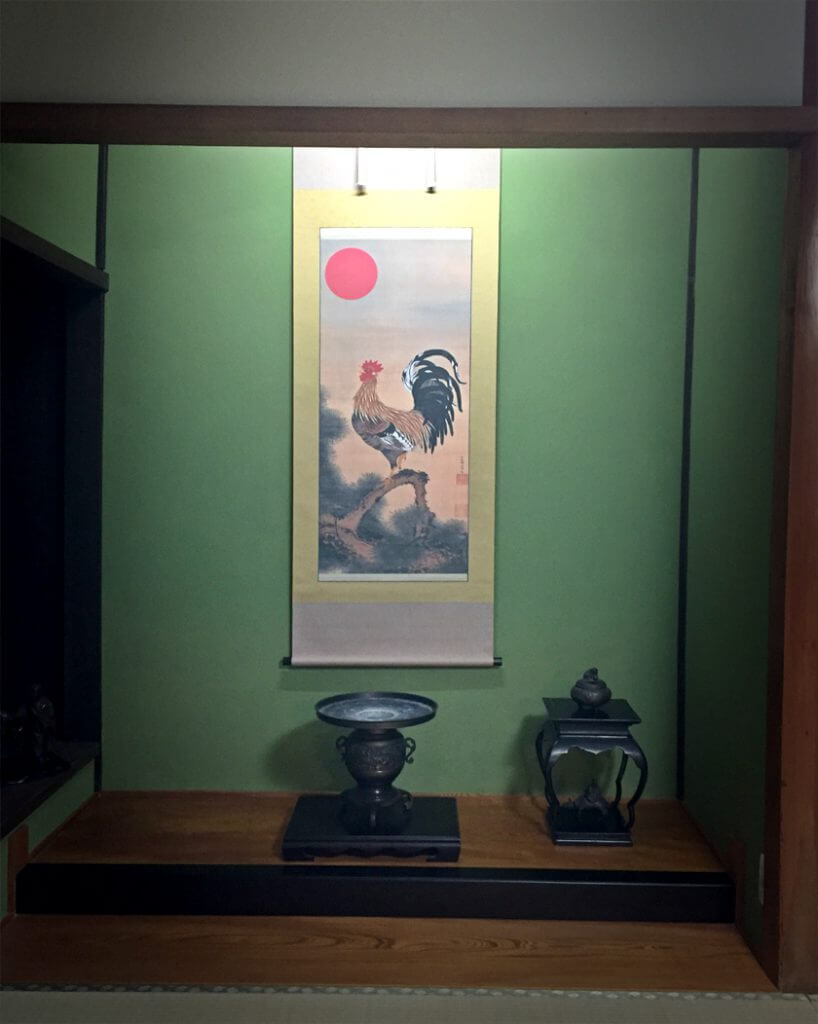 Jakuchu Ito (1716-1800) was a Japanese painter of the mid-Edo period when Japan had closed its doors to the outside world. Many of his paintings concern traditionally Japanese subjects, particularly chickens and other birds. Many of his otherwise traditional works display a great degree of experimentation with perspective, and with other very modern stylistic elements.
Tokonoma & Kakejiku Scroll: Heart of Great Perfect Wisdom Sutra (Hannya-Shingyou)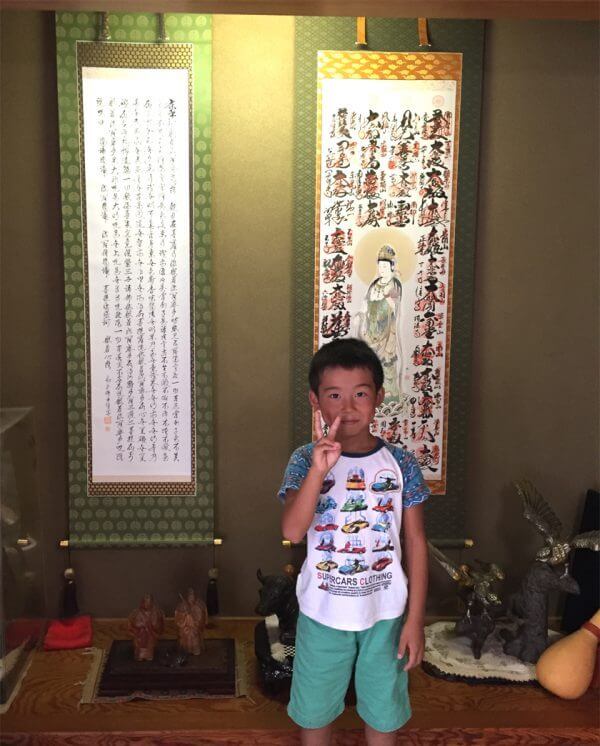 Heart of Great Perfect Wisdom Sutra ("Hannya-Shingyou") is one of the Buddhist sutras that preaches the Kuu (Buddhism) of Mahayana Buddhism, and the Prajna school of thought. In various Japanese sects, especially "Hossou-shū," Tendai-shū, Shingon-shū, and Zen sects, use Hannya-Shingyou and interpret it individually. The kakejiku of Hannya-Shingyou is sometimes used in their Buddhist memorial services.
The above kakejiku was mounted with Shin Buddhist style.
Tokonoma & Kakejiku Scroll: Pilgrimages to 36 Fudo Temples in Kinki Area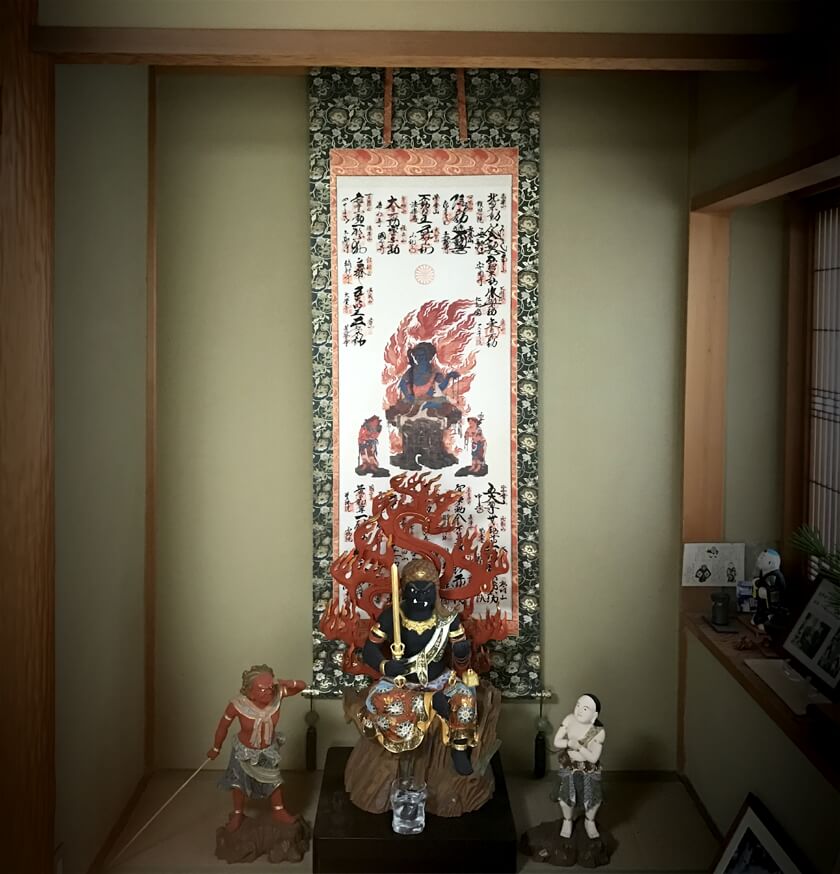 Tokonoma & Kakejiku Scroll: Entrance Area Alcove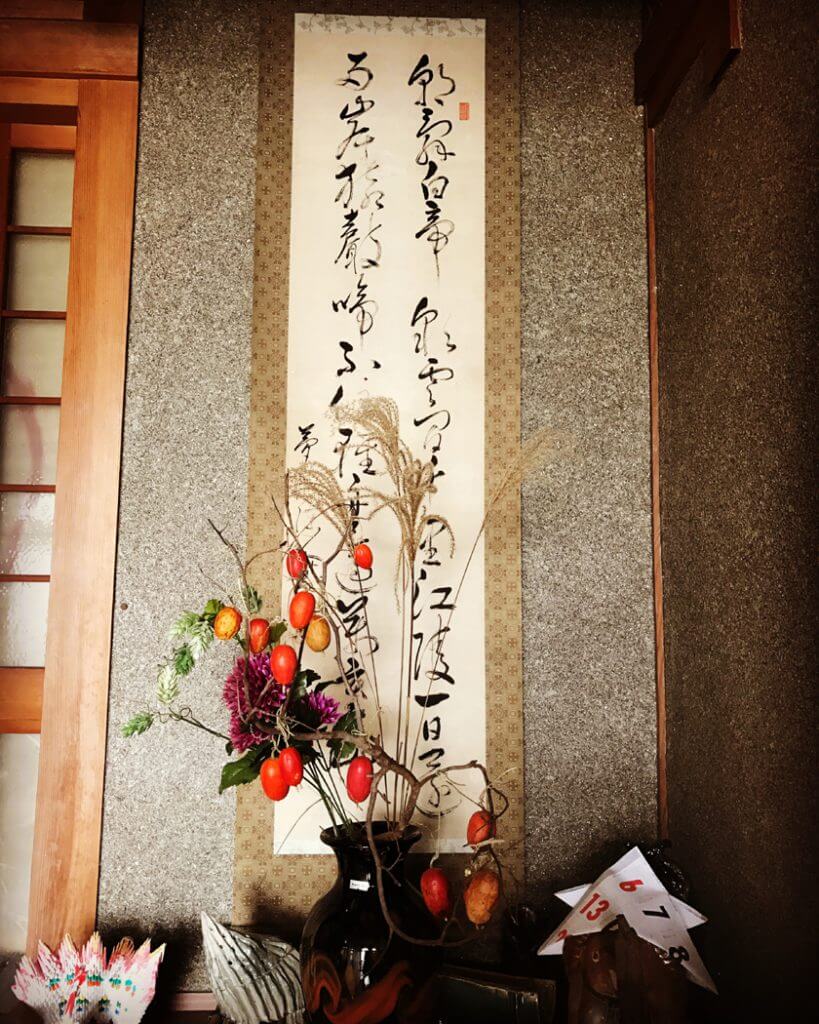 In Japan, there are some houses with a tokonoma alcove at entrance area in rural area.
Tokonoma & Kakejiku Scroll: Cranes and Turtles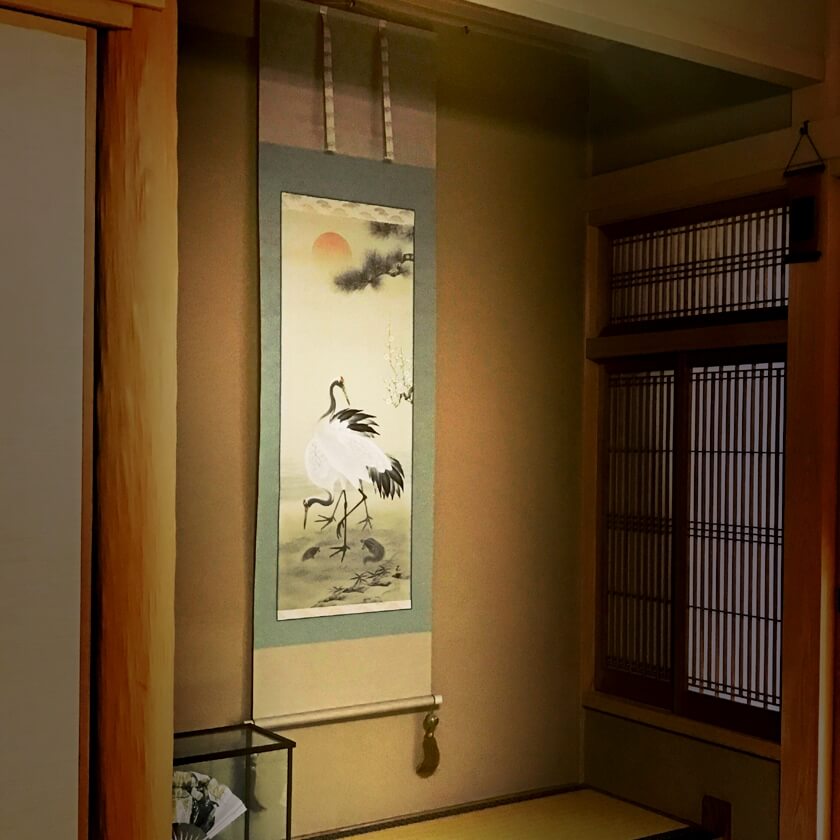 The pine tree is considered a symbol of longevity in Japan because its needles are always green.
The Japanese people admire the characteristics of bamboo: they grow straight and is flexible, yet is hard to break. They liken bamboo to the fortunes of a family and hope that their family fortunes will not decline.
The plum tree is the first tree to blossom, which indicates that spring has arrived. This is why the plum tree is considered a symbol of vitality in Japan.
For the reasons described above, Japanese believe that "shou-chiku-bai" (the combination of pine, bamboo and plum trees) is a lucky symbol.
The crane and the turtle were considered the vehicles of the immortals in China, so they are symbols of longevity. This thought was introduced in Japan, and now the Japanese people love the crane and the turtle as symbols of longevity, as well.