Tokonoma Album 003: Little Egret, Red Mt. Fuji, Saigoku Pilgrim, etc
Tokonoma & Kakejiku Scroll: Little Egret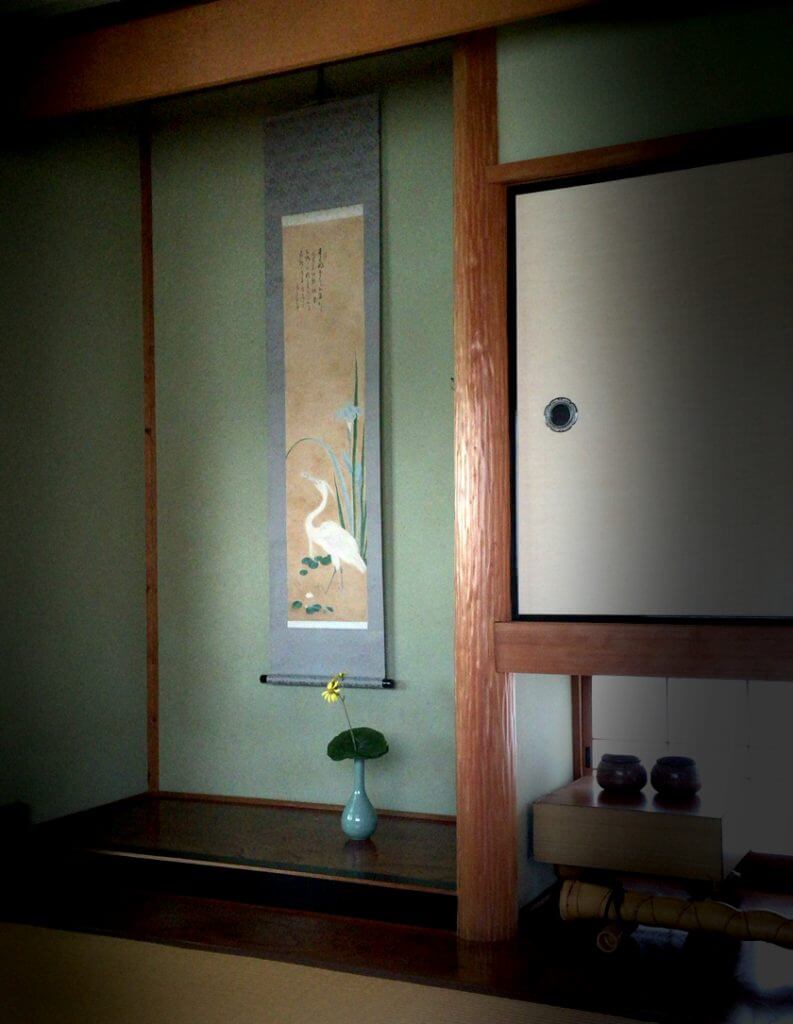 A little egret is a small white heron. During the breeding season, the adults have two long nape plumes and gauzy plumes on their backs and breasts. The bird's figure is very beautiful, so many Japanese-style painters depict it.
Tokonoma & Kakejiku Scroll: Landscape in Sumi Ink and Red Mt. Fuji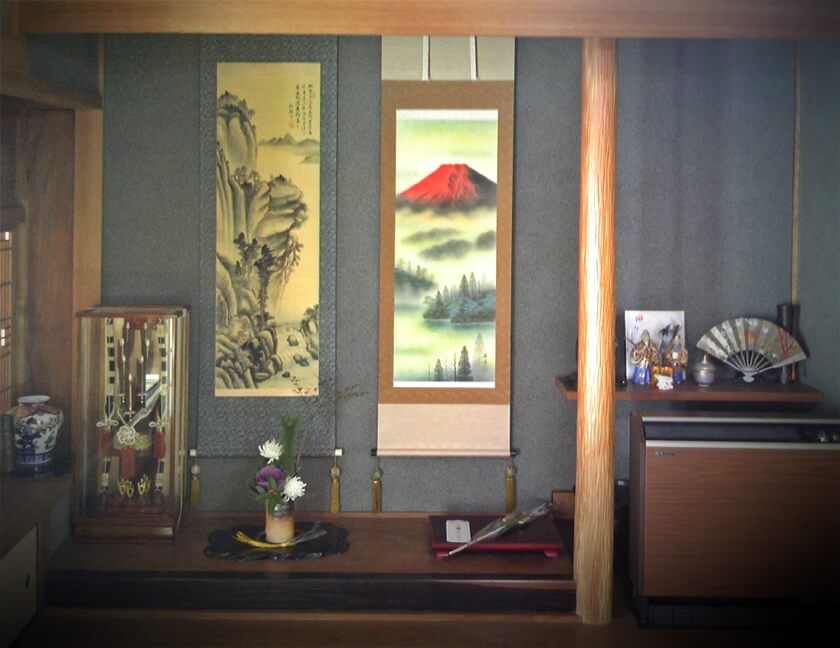 Mt. Fuji has, since ancient times, long inspired many painters, because its magnificent image has long been worshipped all over Japan. When Mt. Fuji is tinted red by the sun's rays, the image is called "Aka-Fuji" (Red Mt. Fuji). This superb view, which is rarely seen by most people, has long been considered a very lucky symbol. This is why a kakejiku of Aka-fuji is often displayed for New Year holidays as well as ordinary days, while other usual kakejiku are rarely displayed. Most Japanese people want to have a happy New Year.
Tokonoma & Kakejiku Scroll: Saigoku Pilgrimage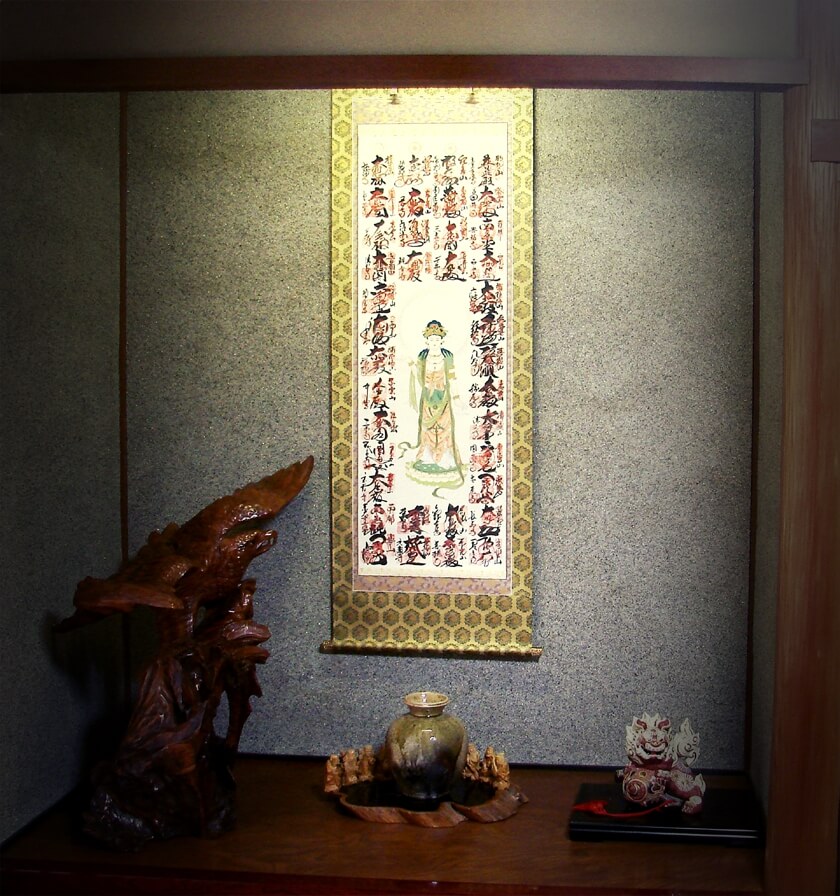 "Saigoku-Sanjūsan-kasho" is a pilgrimage of thirty-three Buddhist temples throughout the Kansai region of Japan. The pilgrimage route of the Saigoku Sanjūsankasho includes, as additional holy places, three more temples associated with the founder of the pilgrimage, Saint Tokudō, and the Cloistered Emperor Kazan who revitalized it. The principal image in each temple is Kannon-Bosatsu; however, there is some variation among the images and the powers they possess.
Pilgrims record their progress with a prayer book called "Noukyou-chou," which the staff of each temple marks with red stamps and Japanese calligraphy, indicating the temple number, the temple name and the specific name of the Kannon image. Some pilgrims receive the stamps and calligraphy on plain silk, which will be mounted on a kakejiku (hanging scroll) by a kakejiku craftsman "hyougushi" like us. The kakejiku, which is called "saigoku-sanjuusan-kasho-shūinjiku," is very popular in Japan. It is sometimes used in Buddhist memorial services.
The above kakejiku was mounted with Shin Buddhist style.
Tokonoma & Kakejiku Scroll: Saigoku Pilgrimage Kakejiku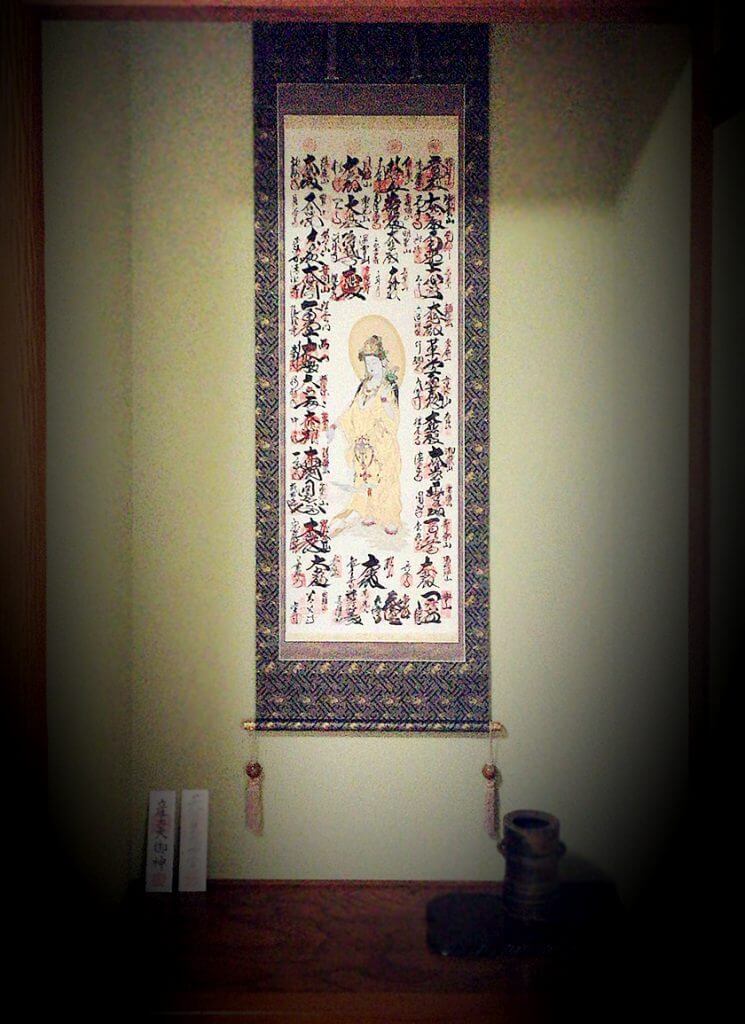 Tokonoma & Kakejiku Scroll: Saigoku Pilgrimage Kakejiku