Kakejiku Scroll, Japanese Traditional Art, as a 21st Birthday Gift!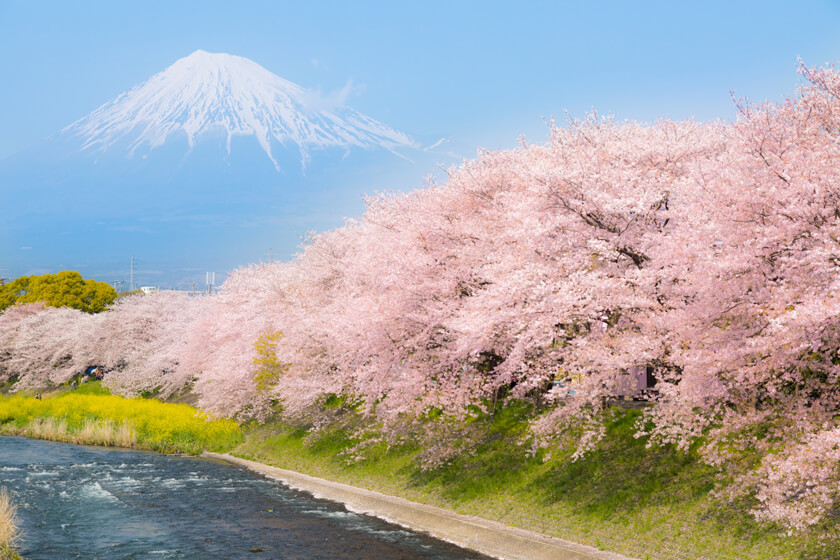 It's spring! We are already enjoying warmer temperatures here in Japan. The cherry blossoms have been at full bloom for the last two weeks. A lot of Japanese got together here and there for Hanami (cherry blossom-viewing party). We have food and drinks while enjoying freshly bloomed cherry blossoms. The number of international visitors increases greatly from this season.
Lovely Guests from U.K.
On Apr. 3rd, 2018, we had lovely guests, the Brown family from UK. They arrived in Osaka last week and traveled around Osaka. "We enjoyed cherry blossoms in Nara" , said Ms. Gina Brown. A day before moving to Tokyo, they have come to our store. Thank you for coming all the way from Osaka!
We were happy to know that they have found us on the Internet. We always get motivated by voices from our customers that they have read our blog posts and articles.
We showed the family our small catalogue asking, "What kind of scrolls would you like to see today?"
Sasha-san requested for Landscape in colours and autumn motifs and we started with 5 to 6 scrolls each. We always have a pleasure of showing the scrolls in person because the customers' direct reaction to scrolls greatly inspires us.   Also, finding the best scroll for customers is like a cooperative work. We love that moment.
While hanging scrolls on the wall one by one, we found out that the Brown family was looking for Sasha-san's 21st birthday gift! She turned 21 last week. Happy Birthday Sasha-san!
In the UK, turning 21 means you have truly entered into your adulthood. It is like Seijin-shiki in Japan. We have the coming of age ceremony at the age of 20. We felt very moved and honoured that our hanging scroll was chosen for such a special occasion. Needless to say, we were happy that a young lady like Sasha-san had an interest towards Japanese hanging scrolls.
Sasha-san seemed enjoying the paintings that include water, and with bright, elegant colours. After consideration, the scroll that gripped Sasha-san's heart was the Oirase Stream as shown in above picture.
The Oirase Stream in Aomori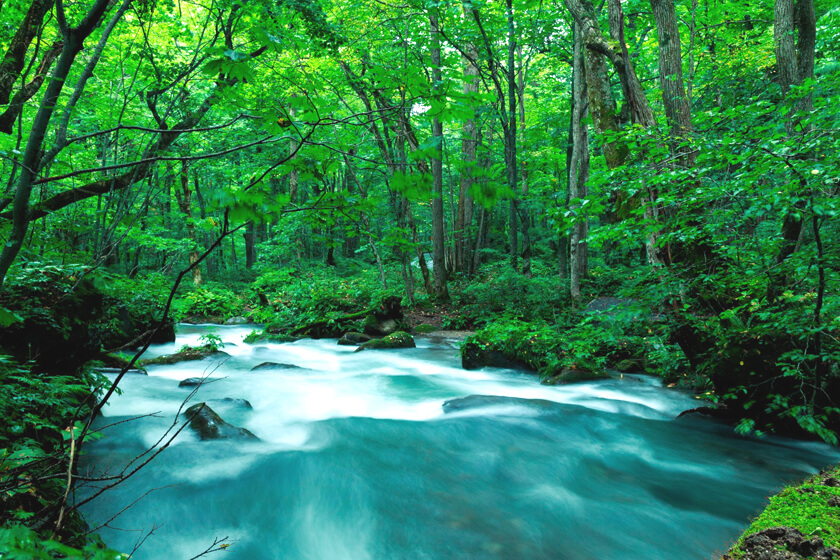 The Oirase stream in Aomori prefecture is representative of the scenic beauty of Japan. The landscape looks especially alluring with the budding greens of Spring, and during Autumn when the leaves turn to red, and a lot of tourists visit during these times. Sasha-san told us that one day she would like to live in Japan. It would be great if she could visit the Oirase stream for real.
We received a heart-warming review on TripAdvisor page from the Brown family. Thank you so much!!
Beautiful Paintings, Wonderful Owners
We went especially to Art Nomura en route to Kobe and were not disappointed by the detour. Immediately on coming in we were welcomed and asked to sit down while showed many examples of the wonderful artwork there. The owners were very helpful and informative about the scroll paintings and extremely accommodating as we asked to look at painting after painting. We were there for a good 2 hours! The artwork was beautiful, and the whole visit was a memorable experience!
We have many scrolls of beautiful Japanese scenery. Would you like to enjoy seeing the same art motif/scenery by different artists? This is so much fun and is possible at ART NOMURA. We will be delighted to welcome you here.
Please feel free to drop in on us.
Opening Hours :
Monday to Friday : 09:00am to 18:30pm
The first & the third Saturday of each month : 09:00 to 17:30pm

Closed :
Sundays, the second and the fourth Saturday of each month, National holidays
*Please contact us in advance if you would like to come on the closed days.
---