What Is the Kakejiku?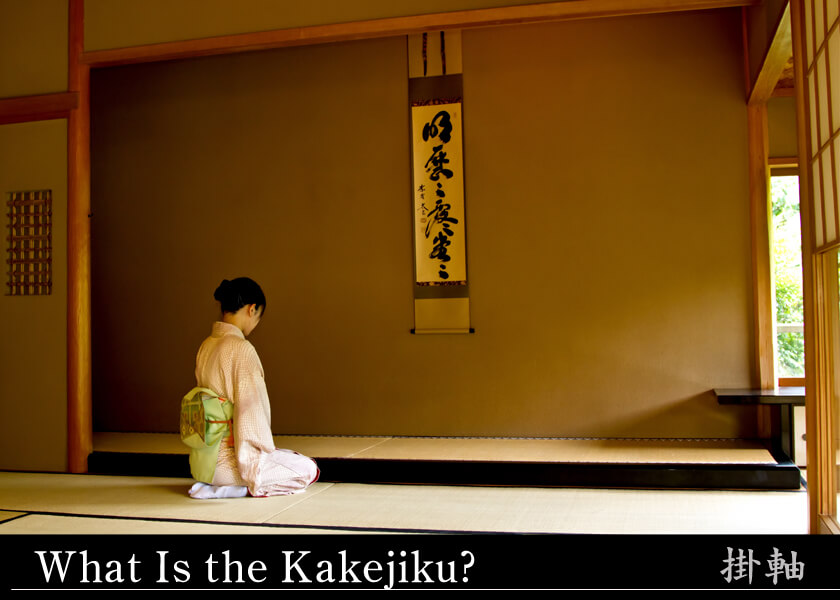 What Is the Kakejiku?
The "kakejiku" is a Japanese hanging scroll; it is a work of painting or calligraphy, which is usually mounted with silk fabric edges on flexible backings. The kakejiku can be rolled for storage.
When compared to the "makimono," which is meant to be unrolled laterally on a flat surface, the kakejiku is intended to be hung against a wall as part of the interior decoration of a room. It is traditionally displayed in the "tokonoma" alcove of a room, which is especially designed to exhibit prized objects. It can also be displayed in the most important room of the house, where a tea ceremony, or other traditional activities are performed. The kakejiku is also often hung in martial arts rooms called "doujou" (training rooms). Near the kakejiku, there are often other objects ("okimono"), such as swords ("katana"), dolls, "bonsai," or flower arrangements ("ikebana").
An essential aspect of the kakejiku is that it is not intended to be hung permanently; making it versatile in its placement. This means that it can be changed at frequent intervals. One of the pleasures of the kakejiku lies in selecting a suitable one, depending on occasions, guests, and seasons.
In contrast to the "byoubu" (folding screen), "shouhekiga" (wall paintings), or "tsuitate" (screen), the kakejiku can be easily and quickly changed to match the season or occasion.
| | | | | | | |
| --- | --- | --- | --- | --- | --- | --- |
| makimono | | byoubu | | fusuma | | tsuitate |