Lovely Guests from Arles, France
It is also famous as a city where Vincent van Gogh, a world‐famous painter, spent his later years.
Van Gogh painted his representative work, "Café Terrace at Night in Arles."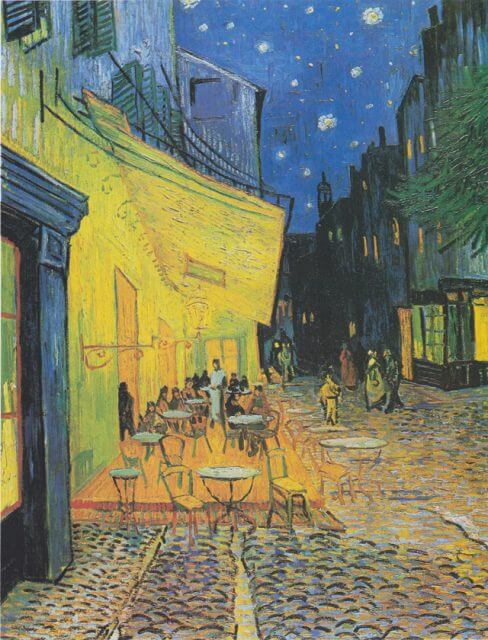 The cafe' still exists today!! Fantastic!! I would like to visit there someday.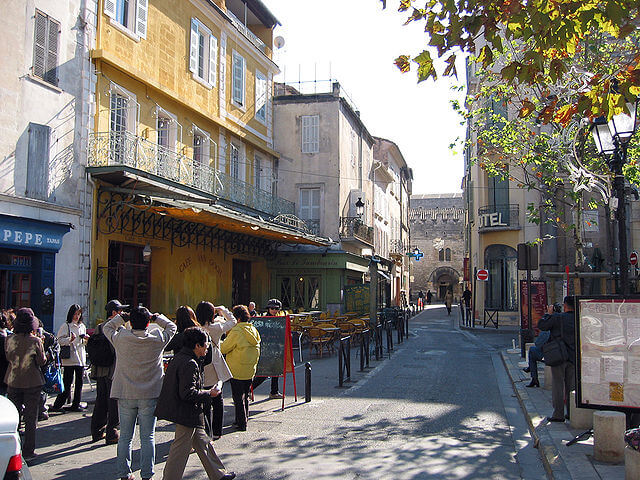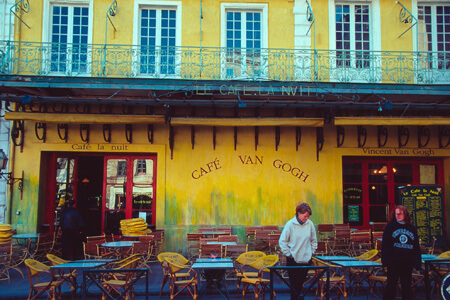 On 2nd December, 2019, lovely guests from the wonderful city came to our shop!!
Looking for Calligraphy Hanging Scroll as Souvenir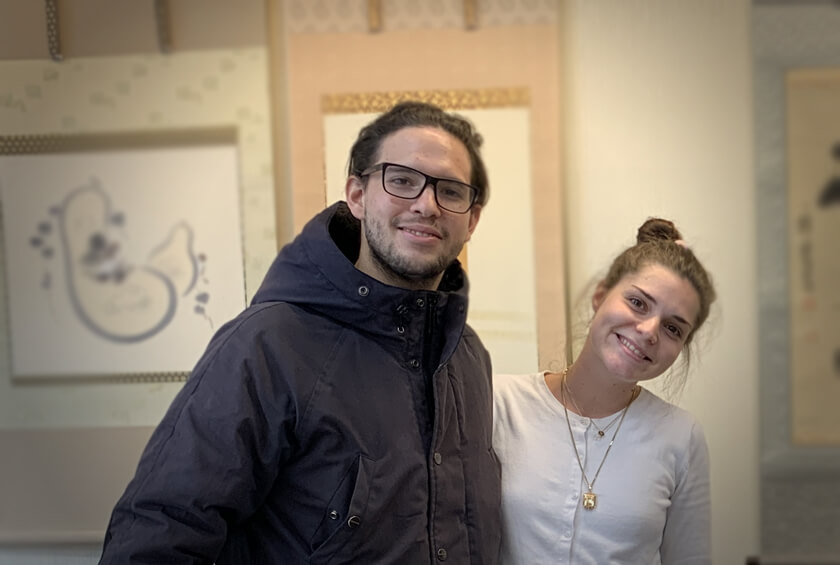 The guests, who visited our shop this time, are this couple. They were enjoying Japan for a month; Tokyo, Kyoto, etc.
In that time, they were looking for a kakejiku hanging scroll as a souvenir for the girl's mother. She asked them to purchase a calligraphy kakejiku because she is learning calligraphy.
This is why they asked us to show them some kakejiku with calligraphy.
They were very pleased that we explained pronunciations and meanings of the Chinese characters of the kakejiku. 
The man said, "It is difficult to select the best kakejiku because all is good!!"
They discussed with her mother what to buy, sending pictures of some kakejiku with her smartphone.
Selected Kakejiku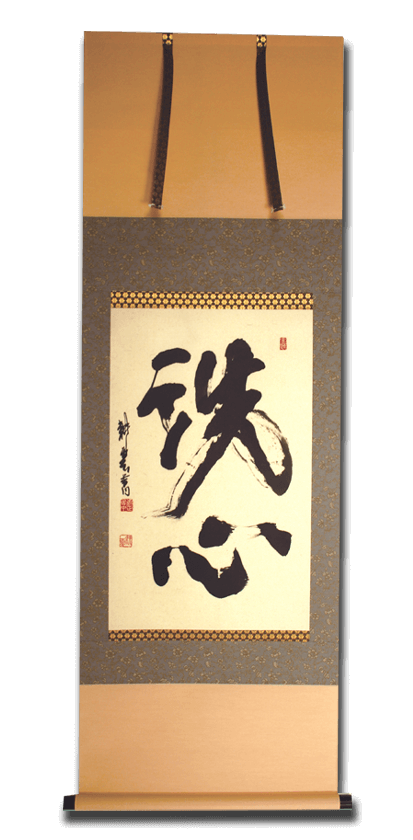 They finally decided to purchase the above kakejiku; 洗心 senshin calligraphy kakejiku.
"洗心" (sen-shin), Zen word, means "wash heart." Although it is easy for us to notice our dirty appearances, it is difficult to recognize our dirty hearts. It is important to look at our hearts carefully and to keep ones clean.
Perfect Satisfaction!!
They were really pleased with the Senshin kakejiku and we received a heart-warming review on TripAdvisor page from the customers. Thank you so much!!
Beautiful experience

We have been looking for a month the perfect kakejiku that will strike our heart and we have found it here, all the works of art are beautiful and unique… Thank you very much for your advice, kindness and patience. We recommend 100%
We hope that they enjoy the scroll with her mother in Alres, France. Thank you for this purchase.
We have many scrolls of beautiful Japanese calligraphy. Would you like to enjoy seeing other calligraphy scrolls? This is so much fun and is possible at ART NOMURA. We will be delighted to welcome you here.
Please feel free to drop in on us.
Opening Hours :

Monday to Friday : 09:00am to 18:30pm
The first & the third Saturday of each month : 09:00 to 17:30pm

Closed :
Sundays, the second and the fourth Saturday of each month, National holidays
*Please contact us in advance if you would like to come on the closed days.