Kakejiku Hanging Scroll for Chashitsu / Tearoom in Autumn
All items on our web pages (products and bargains lineup) are for sale. For items with Paypal mark, just click the mark to proceed the payment. We also welcome orders and any inquiries for hanging scrolls via contact form or e-mail. Please feel free to contact us if you need any assistance.
Tanaka Seihyō was a Japanese style painter who was active mainly at the Nihon Bijutsuin(日本美術院/Japan Art Institute) during the Taisho and Showa eras. He worked on developing a style pursuing modernism and tried to reach his full potential. He learned the technique of Western-style painting in the first place so the western styled brush stroke and the vividly colored expression can be seen in his artworks. Seihyo eagerly fostered young painters. Sakamoto Yukino is one of them.
Unique artworks by Sakamoto Yukino are often referred to as his distinctive colors and composition. His debut made a powerful impact on the Japanese art world around the late Showa and the early Heisei eras.
Notable Works by Sakamoto Yukino
---
Toji temple with the moon
Mt. Fuji
Nanten nandina
Toji temple
Red Mt. Fuji
Venice
Toji with cherry blossoms
Waterfall in autumn
Order of The Kakejiku with Autumn Leaves Painting from the U.S.
In March, a gentleman in the USA has placed an order with us for a hanging scroll by Sakamoto Yukino. Please see below.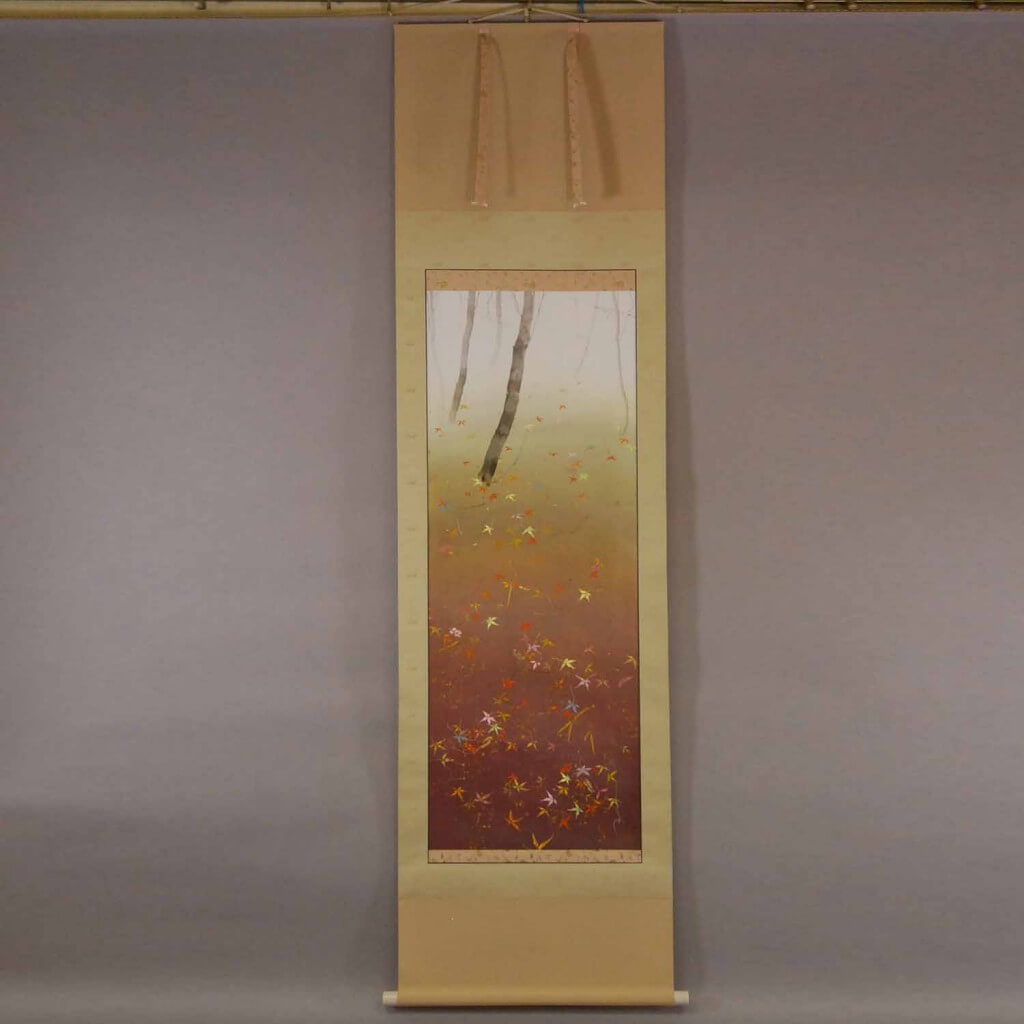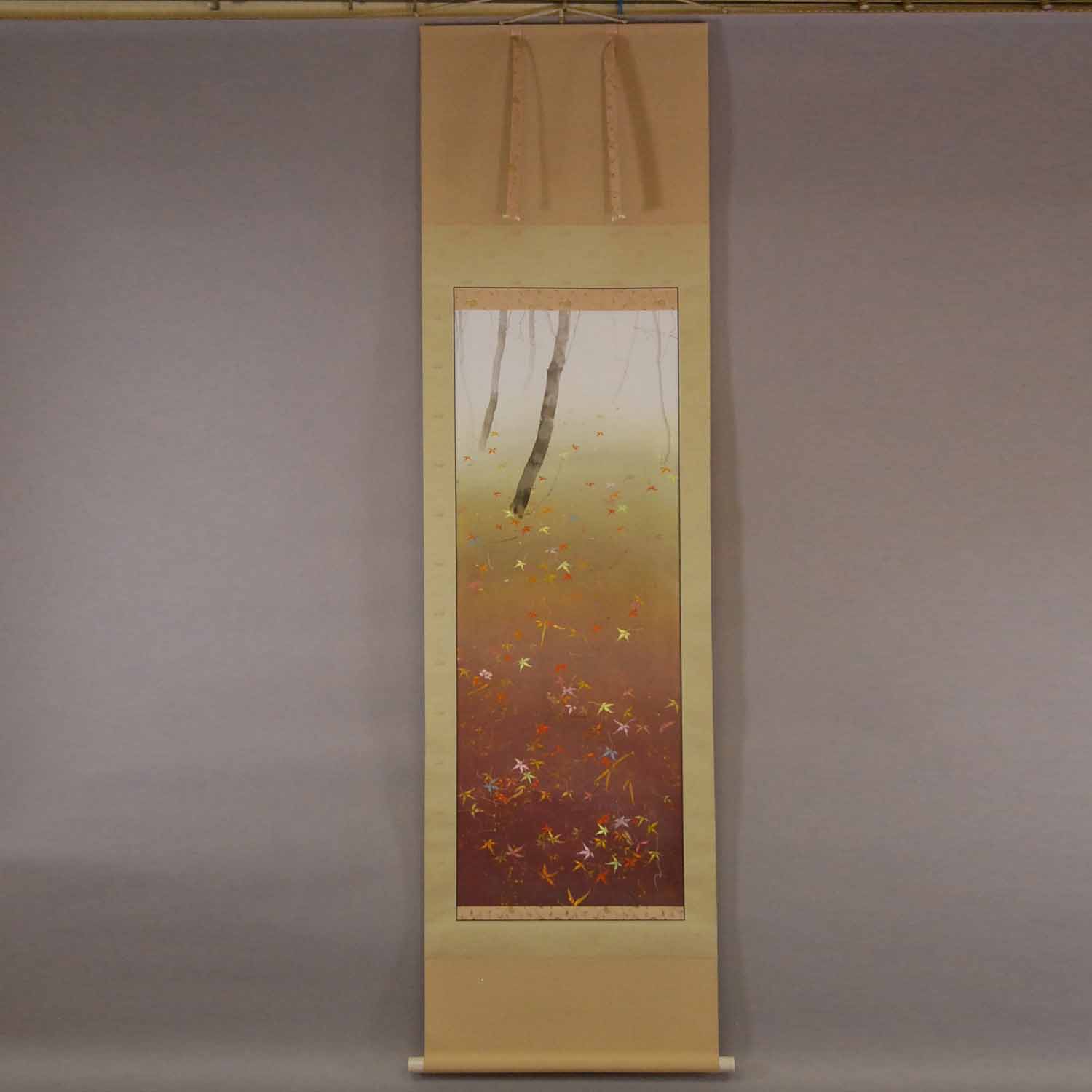 Autumn fallen leaves have been the Sakamoto Yukino's favorite subject to paint since 2010. Autumn leaves painting is very popular so it can be seen everywhere, but Japanese scroll paintings that focus on fallen leaves are rare. The vertical composition of a narrow lane in a forest gives a feeling of depth by including more of the foreground. Also, colorful blanket of fallen leaves tell us Autumn is in full swing. Sakamoto Yukino has done beautiful artwork.
The gentleman has told us that the scroll was going to be hung in his Chasitsu/tearoom in autumn. Isn't it amazing that he has a Chasitsu at home?
Thank you for your purchase and we hope that the scroll fits the Chasitsu and the decor in it perfectly.
We are rolling out new products constantly so stay tuned for more updates.