Restoration Antique Kakejiku Hanging Scroll: Siddhārtha Gautama Leaving a Mountain by Chikusen Nishida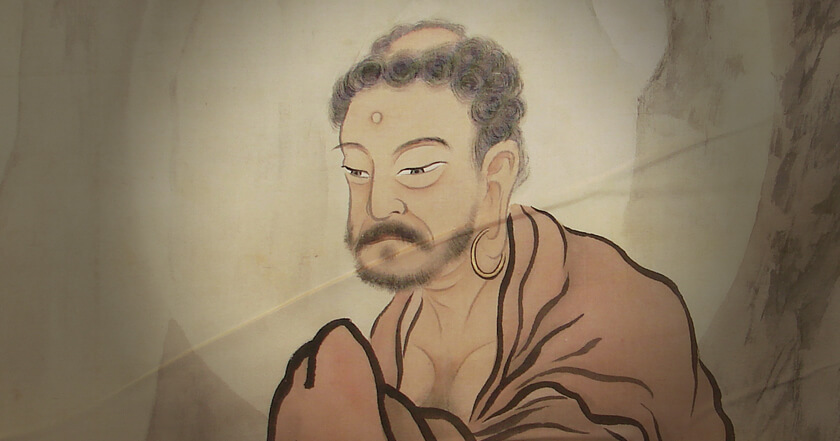 Most Japanese works of art are basically created on the idea that they would be remounted later on. Many of the Japanese paintings are made of fragile materials such as silk and paper. Because of the deterioration of the paintings themselves and mounting, paintings of the East have been transmitted until today by means of regular restoration executed every few decades or 100 years. This is why techniques of mounting and restoration are indispensable in preserving and transmitting these works of of art.
This time, we restored an antique kakejiku with a Siddhārtha Gautama Leaving a Mountain painting by Chikusen Nishida.
Chikusen Nishida

His real name is Shotaro (1879-1951). He was born in Shimodoi, Aioi City, Hyogo Prefecture, Japan. Since his childhood, he had been good at painting, later he moved to Kyoto and studied painting pictures. Not long after he moved to Kyoto, he became a pupil of the great painter, Shonen Suzuki (First professional name: "百僊/Hyakusen") and he was given his professional name "竹僊/Chikusen." Shonen Suzuki is famous for forming one big artist group in Kyoto and produced many famous artists such as Shoen Uemura.

Hyakunen Suzuki, who is the father of Shonen Suzuki, was also an artist. Furthermore, when tracing the Suzukis genealogy, Hyakusen was from Ako City of Hyogo Prefecture. Shonen Suzuki took great care of Nishida because they were from the same region and it is said that Shonen gave one Chinese character from his name 百僊 /Hyakusen and give Nishida name as 竹僊/Chikusen.

Because of his outstanding painting ability, Chikusen Nishida supposed to go down in history of painting, however, he could not get along with Shonen Suzuki who was quick-tempered. In the later years, he left Kyoto artist's community, moved back to his home Aioi. It is said that his gloom was relieved by painting pictures in the countryside.
This is a painting of Siddhārtha Gautama Leaving a Mountain by Chikusen Nishida.

Siddhārtha Gautama Leaving a Mountain

When Siddhārtha Gautama was twenty nine years old, he went to seclude himself in a mountain for training. He had practiced a form of asceticism in order to attain enlightenment for six or seven years.
Although the rigourousness of training was beyond description, he couldn't attain enlightenment. Finally he left the mountain.

The above work depicts Siddhārtha Gautama leaving the mountain.
Restoration Antique Japanese Kakejiku
The lining paper partially separated from the painting because adhesion of the paste became weak.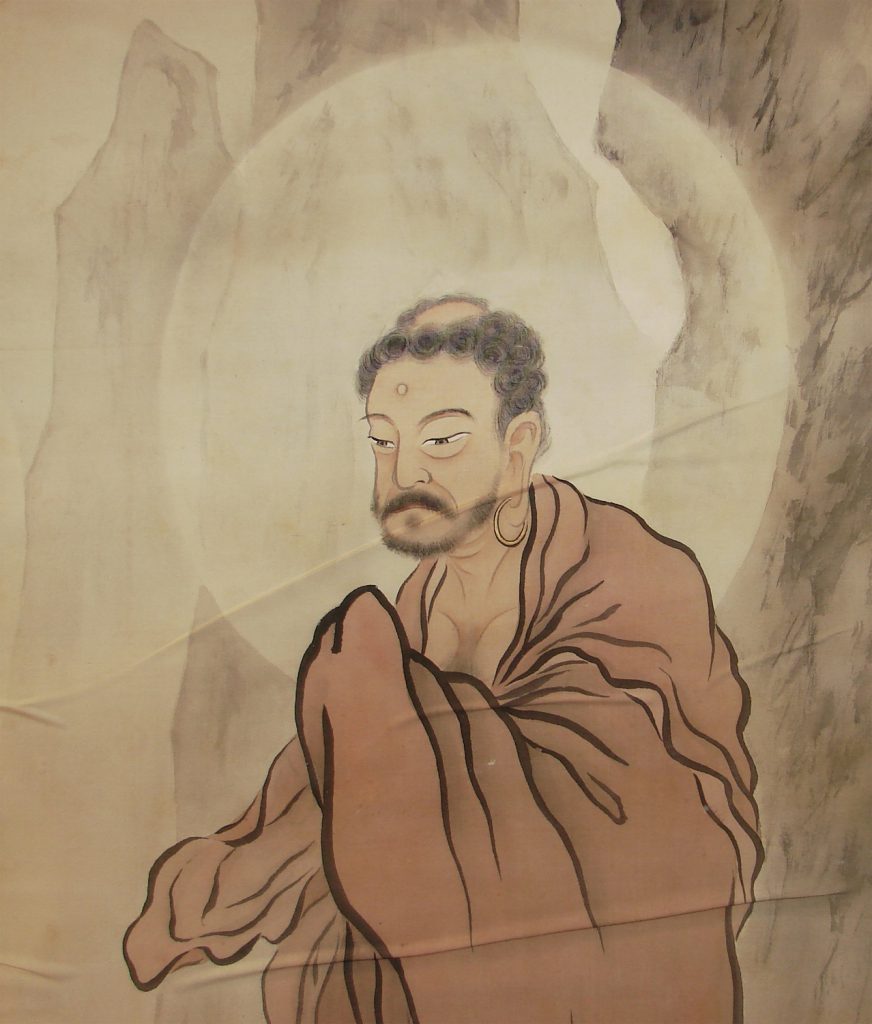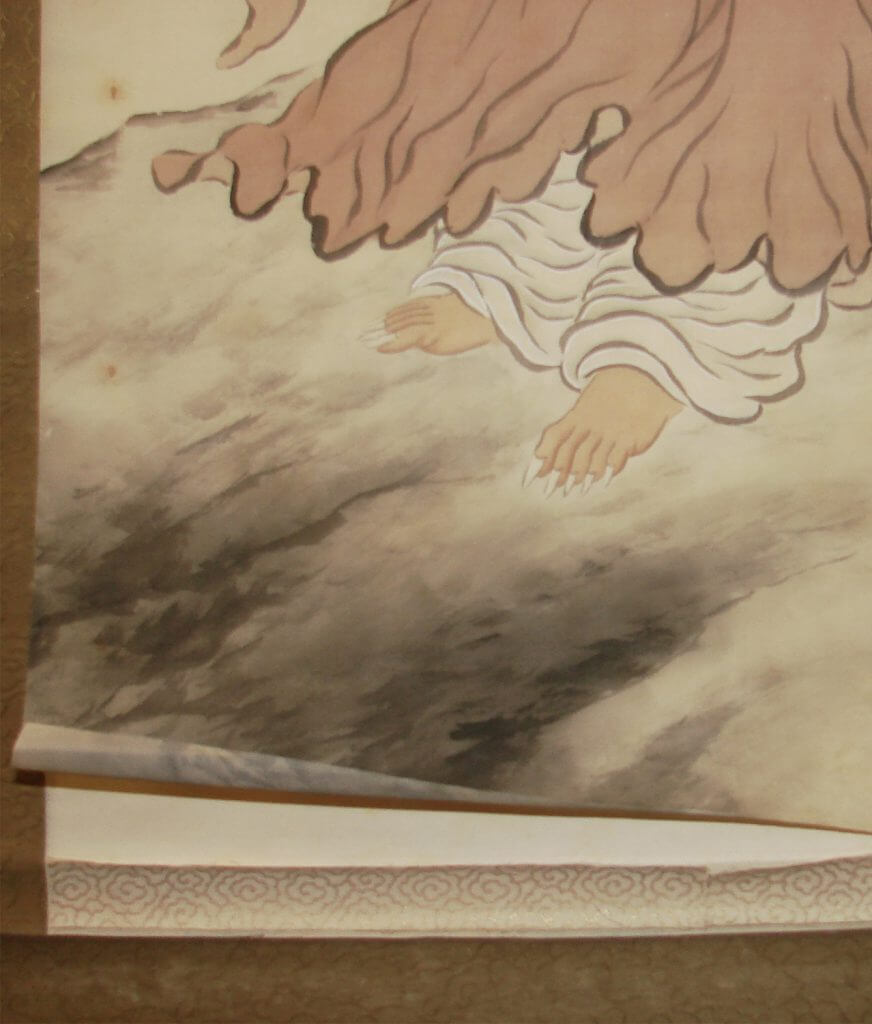 In such a case, the kakejiku needs to be remounted. Removing the old backing paper and applying a new backing paper onto the back side of the main artwork solve the trouble.
If you want to know remounting process more, please refer to the below video.
Here is the remounted kakejiku! After a long restoration, the Siddhārtha Gautama painting is at last brought back to new life.
スライドショーには JavaScript が必要です。
スライドショーには JavaScript が必要です。
スライドショーには JavaScript が必要です。
The wrinkles due to separation have been improved, so we can enjoy this antique kakejiku like a new one.
We, mounter, strive for the highest results, making the best decisions possible while carrying out risk assessment with our knowledge and experience. We will take good care of your scrolls so please leave it to us 🙂