Mounting Ryūkyū Bingata Fabric into Kakejiku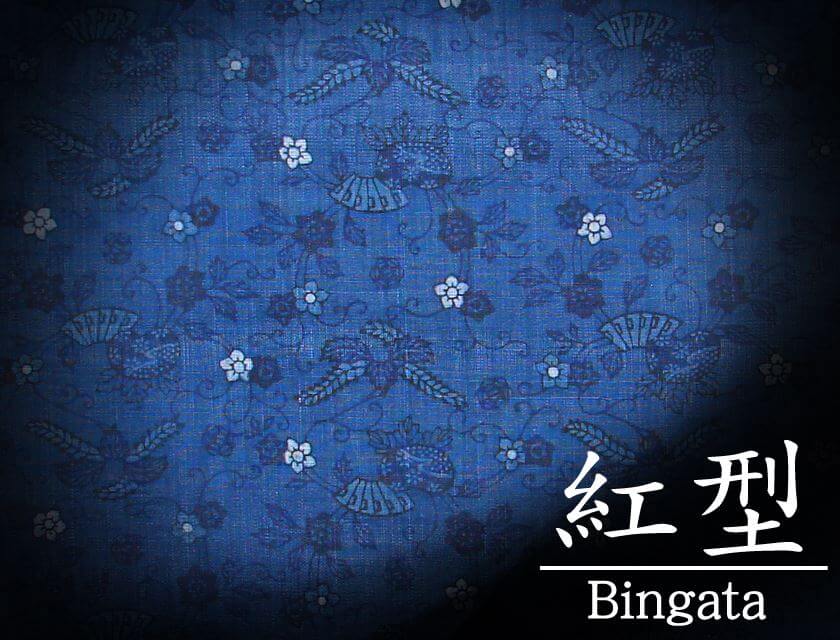 Bingata is one of the representative dyeing methods of Okinawa pref. Clothes dyed using this method are worn during traditional Ryūkyū arts performances and historical reenactments.
Bingata dates from the Ryūkyū Kingdom period (c. 14th century), when the island of Okinawa experienced an influx of foreign goods and manufacturing techniques.
There are two different types Bingata. One uses only indigo blue and the other uses a variety of colors.
There are also two different dyeing methods in Bingata. One uses patterns, and the other uses hand-drawn patterns.
More Info: https://en.wikipedia.org/wiki/Bingata
Today, we would like to tell you about the order for mounting Bingata fabric into kakejiku (Japanese hanging scrolls).
This is a Bingata fabric dyed with patterns, using indigo blue. The plant pattern is unique and beautiful.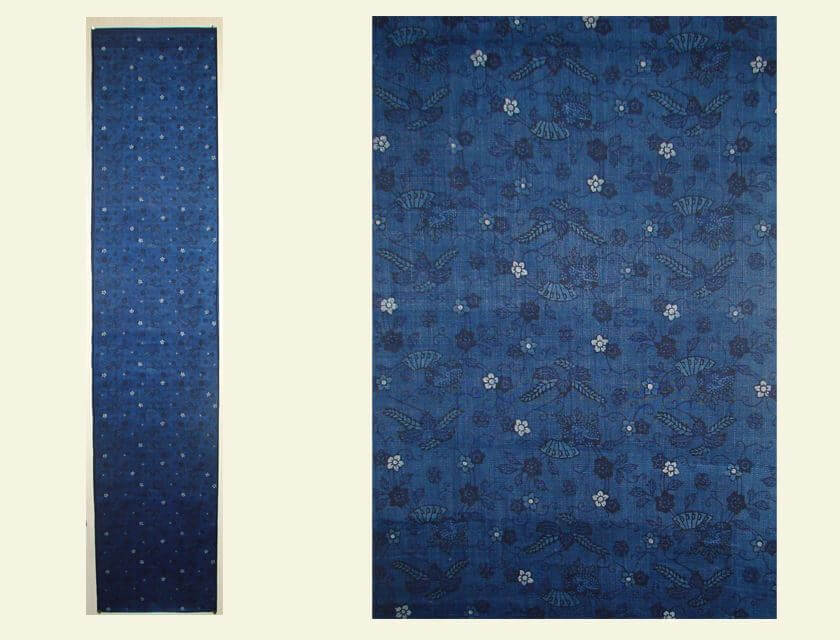 This is a Bingata fabric dyed with geometric patterns, using indigo blue. Even among Japanese dyeing, texture of Bingata is quite different from Kyo yuzen dyeing.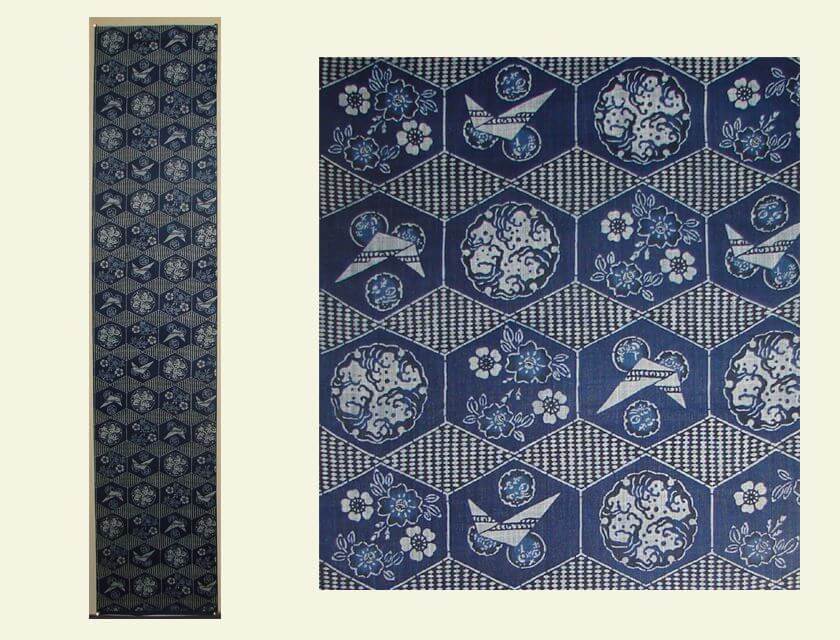 Kakejiku with Bingata Fabric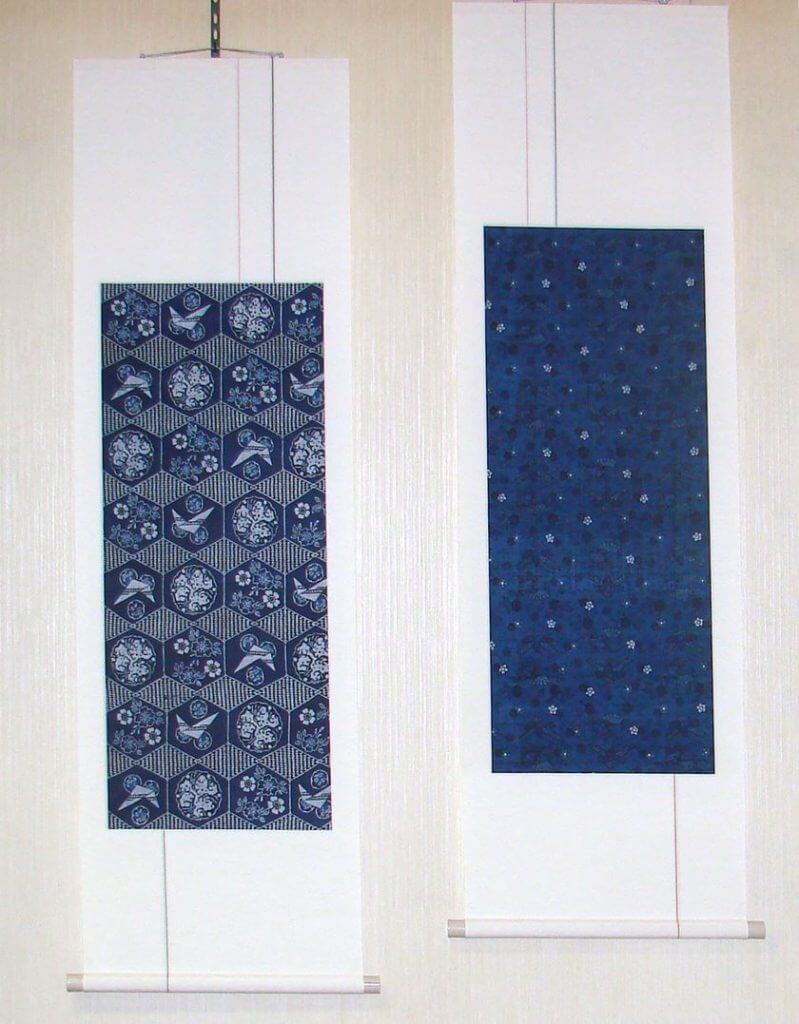 We used plain fabrics to mount the Bingata fabrics onto kakejiku to highlight and accentuate the Bingata patterns. However, plain patterns are a little boring, so we added some thin vertical lines using some coloured fabrics as an accent. The design of the kakejiku is very refined.
Lighting the colour emphasizes the beauty of the Bingata fabrics and the patterns become clearer.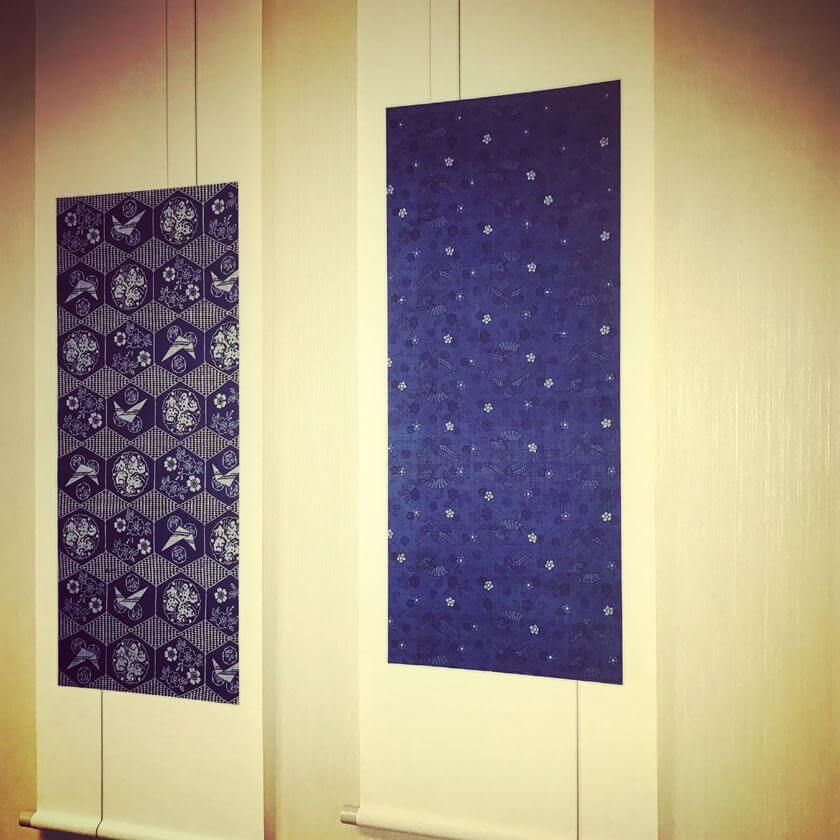 Kakejiku made with traditional fabrics like Bingata, have quite a different taste from traditional kakejiku. You can not only enjoy it in tokonoma alcove but also in a living room or an entrance hall. We will continue to share the charm of the kakejiku all over the world.
Thank you for reading this post.
---