Nice Japanese Souvenir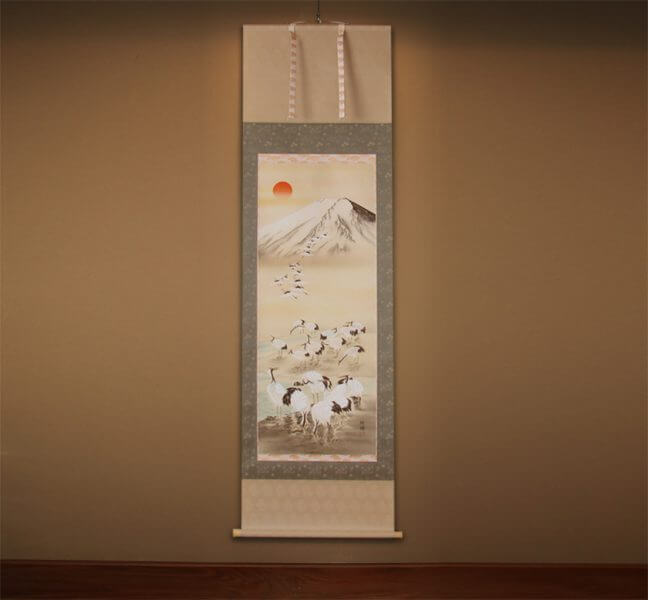 The number of people from other countries who are interested in Japanese culture has been increasing recently. They often buy Japanese traditional crafts as souvenirs. Because of that, things like the Nambu "tekki" ironware cast pot and the randseru(school backpacks) have become very popular among them.
The kakejiku (Japanese hanging scroll) is very popular, too.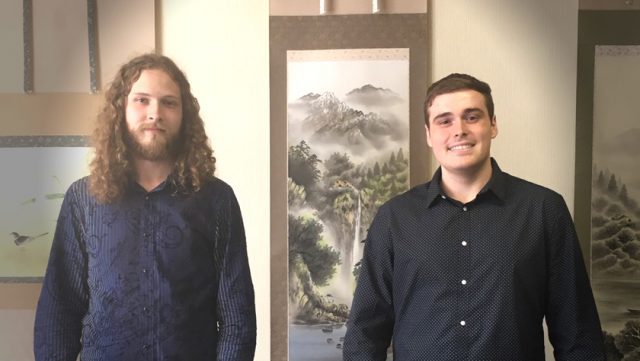 Request from the Taishi High School for a Kakejiku as Japanese Souvenir
This time, we are requested by the Taishi high school for a kakejiku as Japanese souvenir for a sister school in Australia. The Taishi High School has an international exchange program with the school in Australia.
Globalization has been advancing lately. Therefore, a multicultural coexistence is necessary. Since Japan is an island country, it is very important to engage in international exchange activity in a positive manner. It will be wonderful experience for the students to have such an opportunity during their school days.
We are glad that the kakejiku is selected as a Japanese souvenir.
Our client wanted a distinctly Japanese kakejiku, so we prepared some options.
Kakejiku with a Mt. Fuji Painting

This is the one the client chose.
Mt. Fuji, the symbol of Japan, was listed as a World Heritage site, so it is becoming more and more popular around the world. The red color of the sun and the white of the mountain top resemble the flag of Japan. Cranes are also symbols of Japan. They have been considered to be a symbol of longevity since ancient times, so as an auspicious bird, cranes have been depicted with Mt. Fuji.
The kakejiku crossed the sea and arrived to the school in Australia.
The staff in Australia were pleased with the souvenir.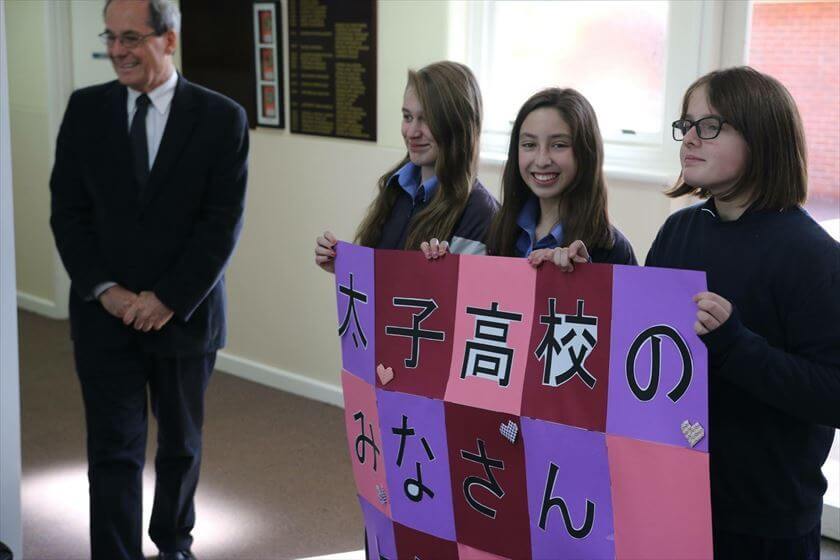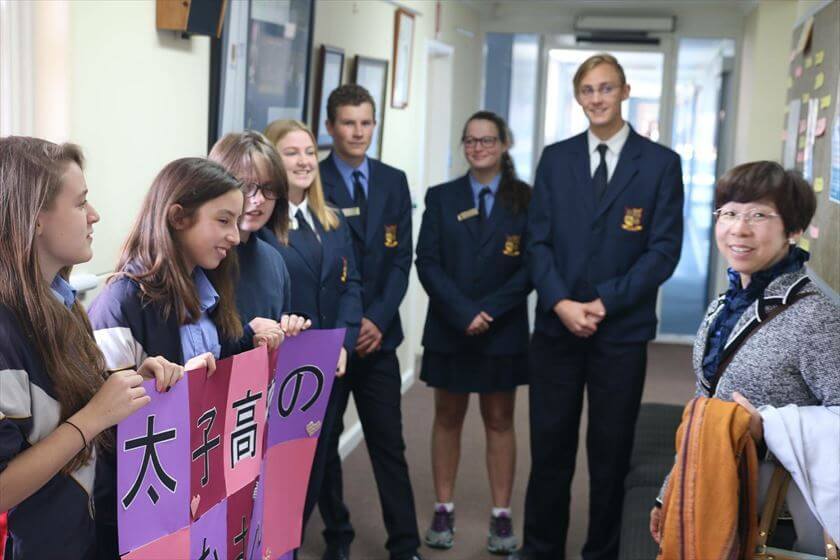 The box that is on the round table is the kakejiku. We are glad that the kakejiku box was wrapped with a special wrapping paper called "noshigami", which is for gifts.
In Japan, many paintings like this were developed in ancient times to be hung in "tokonoma" alcoves which is why they have vertical orientations. The kakejiku was as tall as a person's stature, so it was very dynamic and impressive. We are very glad the staff in Australia were pleased with the souvenir.
The meeting was successfully completed in a friendly atmosphere.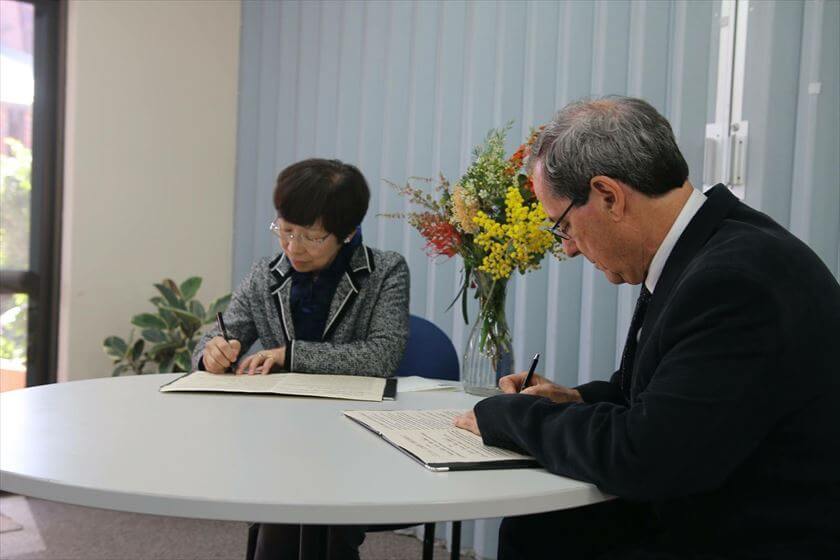 Lastly
As a kakejiku manufacturer, We are pleased that this traditional Japanese art form has crossed the sea and is delighting people in other countries. We will continue to share the charm of kakejiku all over the world.