Repairing Nichiren-Mandala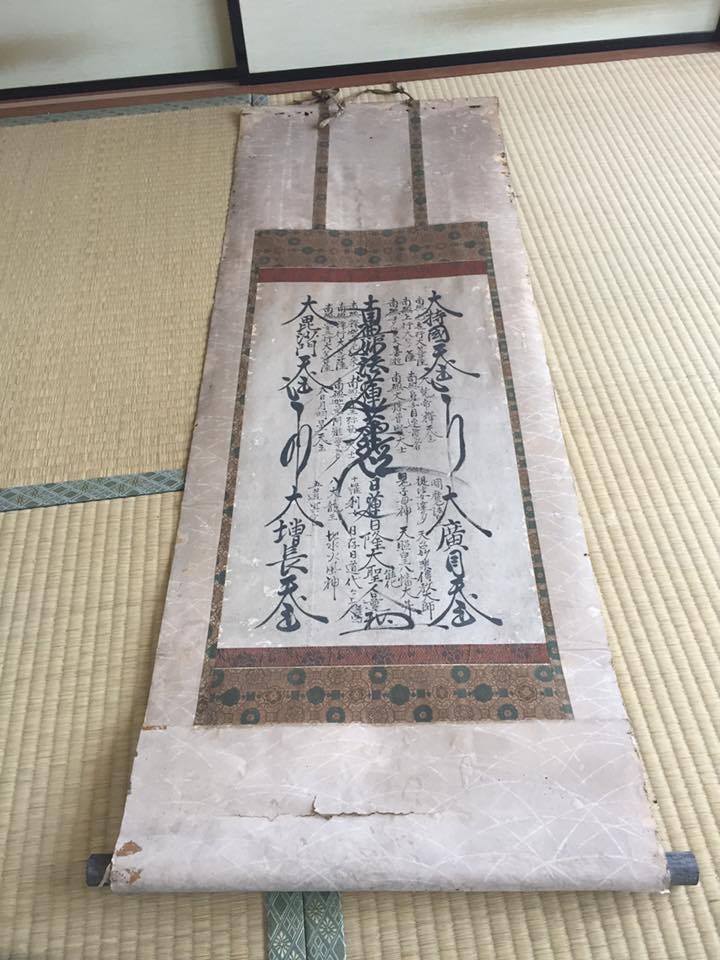 Every Buddhism sect has its own "Honzon", which is a principal image of Buddha. (Honzon basically stands for something very precious.) For people who believes Nichiren-sect, Nichiren-Manradala with "Namu-Myouhou-Rengekyou" 7 kanji (Chinese characters) phrase is a general Honzon. "Namu-Myouhou-Rengekyou" means "I devote myself to the teachings of the Lotus Sutra."

Once day we were asked by our client to repair their Nichiren-Mandala. Our client came to us for help because they found the kakejiku was damaged. It was hung in the "butsudan" (family Buddhist altar) over hundred years! This kakejiku was from our client's grandfather's time and it was pretty worn out.
Repair the Nichiren Mandala Kakejiku Scroll
What we did was to wash the dirt and the stain away and to replace materials.
We let our client to choose mounting materials and this one is known as "Renge (lotus) pattern."
Damage and stains became much less.
You can see the kakejiku (hanging scroll) is now ready to be displayed. 
スライドショーには JavaScript が必要です。
スライドショーには JavaScript が必要です。
Display the Nichiren Mandala Kakejiku Scroll in Butsudan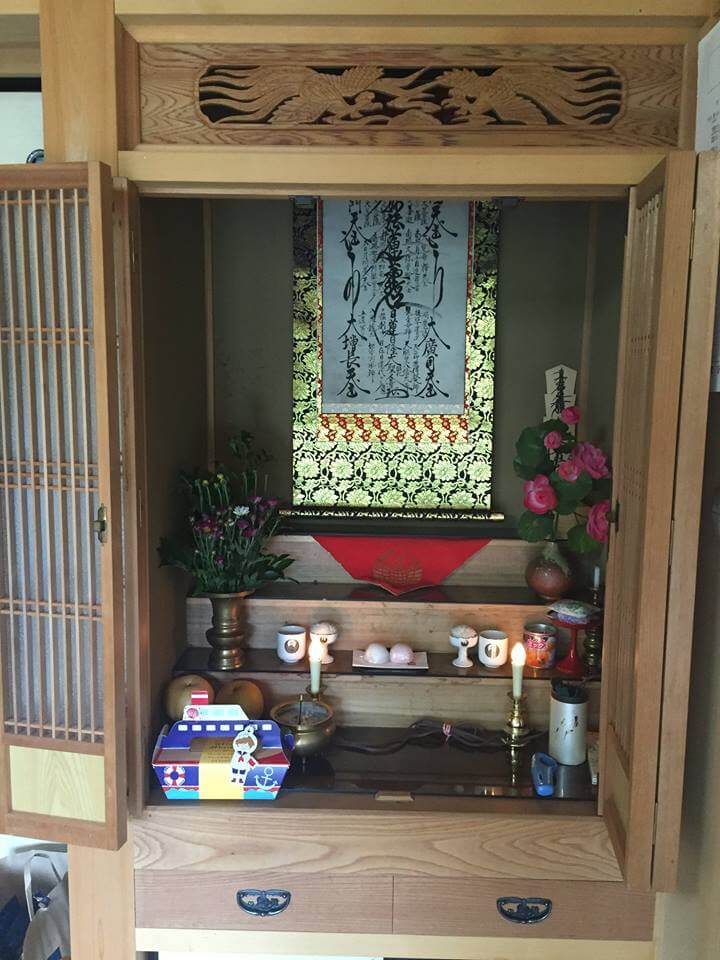 Now hung in the alter. We are happy that we made it in time for Higan. (autumn equinoctial week) Hopefully, may this kakejiku will be succeeded onwards.
Jizai-gake (Height Adjustable Stick)
One more thing, we introduced "jizai-gake (height adjustable stick)" and they were very pleased with it. If you have one, there's no need for adjusting height by tying strings onwards.
ART NOMURA
Please contact ART NOMURA for all your artwork-mounting needs.