Turn Your Artwork into Japanese-style Something : Mounting Shop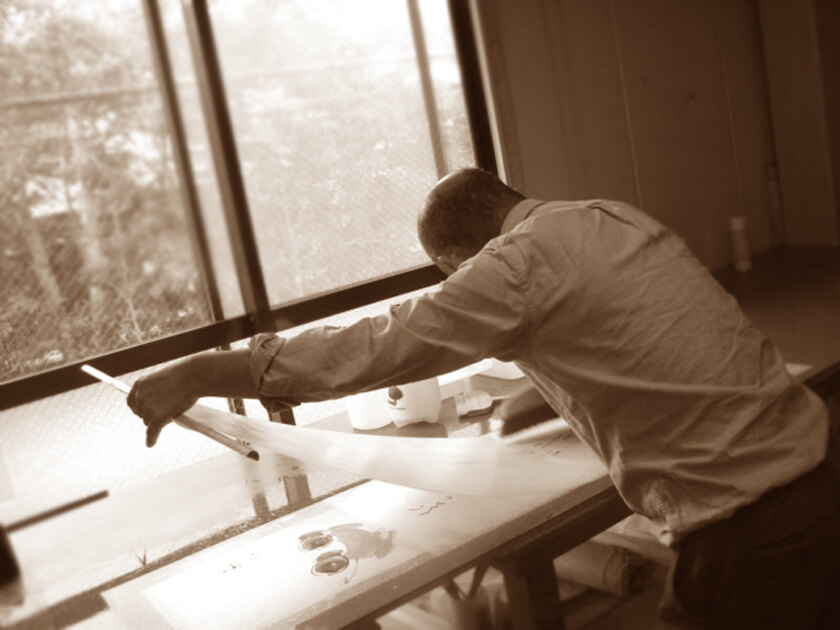 Outside of Japan, there are few shops in the world which will make kakejiku (hanging scrolls), makimono (scrolls), tsuitate (screens), and byoubu (folding screens) out of client's artwork.
However, there are few shops in Japan which can deal with orders from overseas.
Are you having trouble finding these shops?
If so, leave it up to ART NOMURA.
Kakejiku
Makimono
Tsuitate
Byoubu
ART NOMURA
ART NOMURA is a Japanese company which mounts many kinds of artworks. Of course, not only Japanese, but also from overseas.
Procedure
Please contact us through our web site, and tell us your requests. We will provide a proposal that meets your needs, based on your budget and expressed preferences.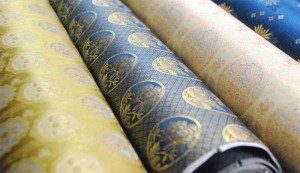 If you send some pictures of your artwork, we will make a simulation of the finished form with Adobe Photoshop, for your approval in advance.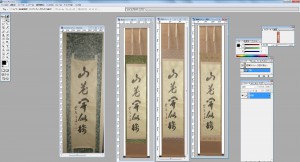 We will send an estimate containing the cost, the delivery period, and other important points.
After your agreement, please provide the official order and send us the artwork. After the artwork arrives, we will do a final confirmation and send an official quotation. If you cancel the order, we will return the artwork.
After your agreement, please transfer the designated amount of money, in Japanese yen, to our bank account.
We will start to mount the artwork once we confirm the payment.
After we complete mounting the artwork, we will contact you and send it via EMS.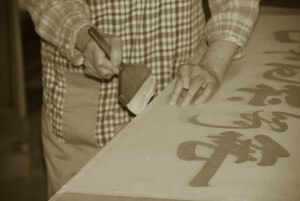 Before → After
Please contact ART NOMURA for all your artwork-mounting needs.
Mounting: Kakejiku Hanging Scroll
スライドショーには JavaScript が必要です。
Mounting: Makimono Scroll
スライドショーには JavaScript が必要です。
Mounting: Tsuitate Screen
スライドショーには JavaScript が必要です。
Mounting: Byoubu Folding Screen
スライドショーには JavaScript が必要です。
Mounting: Japanese-style Frame
スライドショーには JavaScript が必要です。
Clients from Overseas
---