The Kakejiku (Japanese Haniging Scrolls) Played an Important Role In the G7 Summit.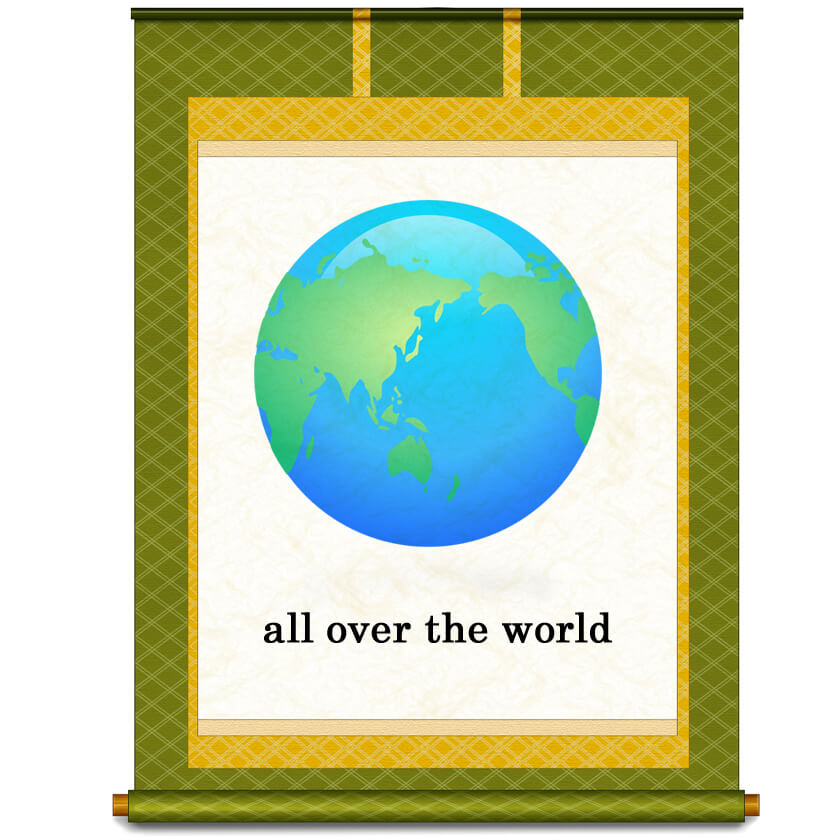 The 41st G7 Summit was held in Schloss Elmau, Krün, Bavaria, Germany on June 7–8, 2015. Many government leaders discussed various issues at the summit, where the kakejiku (Japanese hanging scrolls) actually played an important role.
After having been officially welcomed, the heads of state of the G7 met in the library of Schloss Elmau before moving on to the group photo. The kakejiku, which are the representative traditional art of Japan, were displayed there. The kakejiku probably soothed and comforted their minds, which were tired because of the conference with a tense atmosphere.
In Japan, the kakejiku is displayed to express "omotenashi" (the heart of Japanese hospitality to guests), so it can be said that the significance of the kakejiku was understood on the world's stage.
Nothing makes me, a manufacturer of the kakejiku, happier than this.
I believe that the kakejiku enriches our lives.