Take Your Request Wherever You Are on the Globe!Restoration for Ragged Kakejiku from America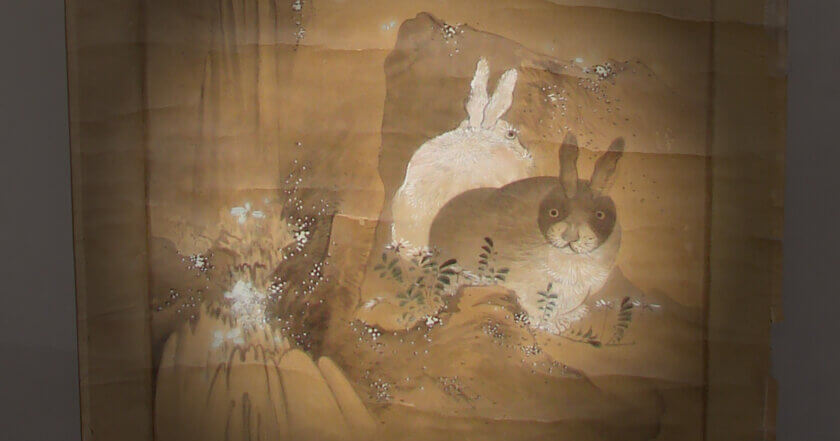 Our services such as creating and restoring kakejiku cover the requests from abroad, not limited to those which are placed domestically.
We feel appreciative of the fact that we have been receiving a wide range of requests from numerous countries in the West, Asia, the Middle East, and Africa for the last few years.
Restoration Order of Kakejiku Placed in America
Here is one of the examples which was a repair request of kakejiku from a customer living in the U.S.
The kakejiku with adorable rabbits motif has been ragged all over hopelessly with the state of degree impossible to display.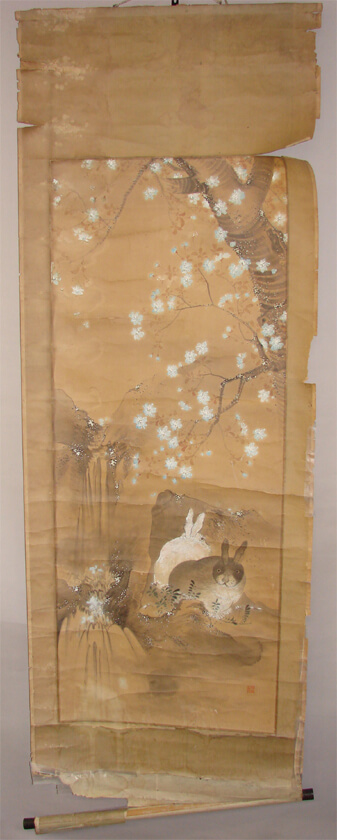 Quite a few torn parts were found on the mounting fabric and at the bottom part, its roller rod even seemed to come off at any moment.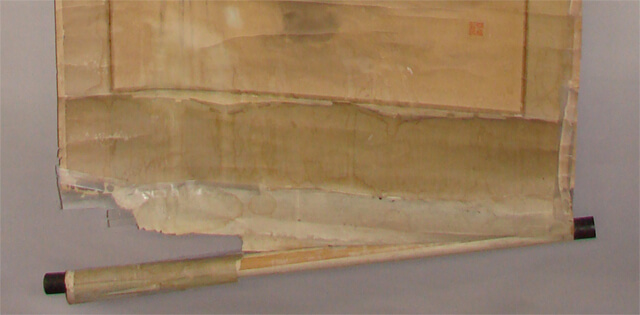 Besides, the piece suffered distinctive folds scattered around it, and leaving the condition would risk further damage and promote worn-out.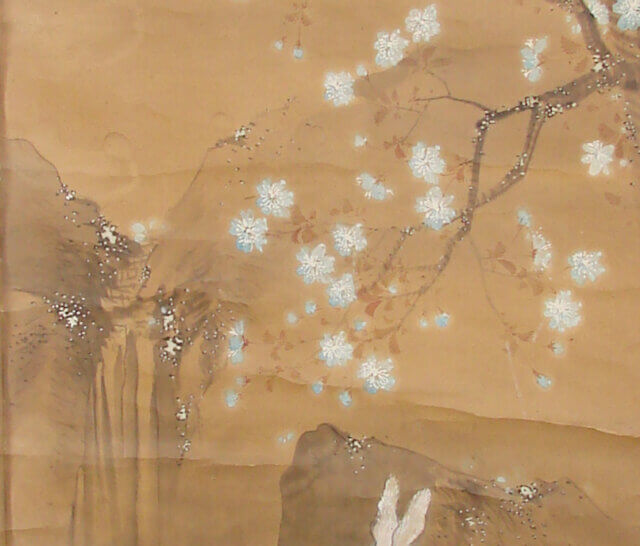 We selected a mounting fabric as similar as possible to the one used for the artwork and remounted it keeping the original mounting style.
The restoration of this badly tattered art piece was executed with intense attention.
The finished piece was given a complete face-lift beautifully and the owner told us that he was absolutely satisfied with the outcome.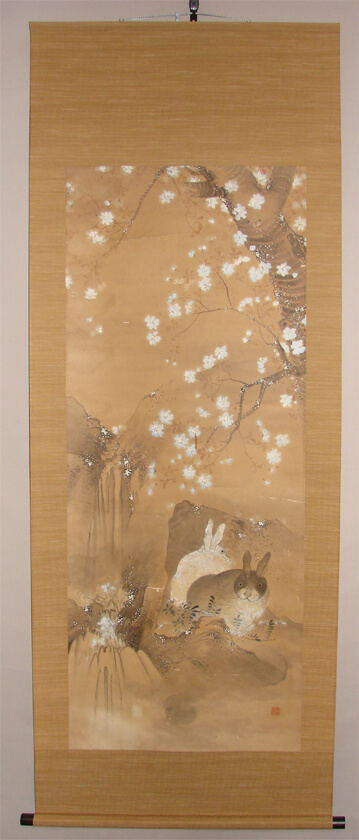 The great news for us is that he is thinking of handing down the kakejiku to his daughter.
We are open to all sorts of inquiries regarding the kakejiku worldwide.
If you have any concerns over kakejiku, please do not hesitate to contact us.