Our Very First Production of `Karuta-Gake' Used for Displaying Karuta
A variety of orders placed by our customers from abroad includes odd rarities.
This time, the topic is about a request from a German lady which was rare enough to be one of those.
Her request was to create a made-to-order 'karuta-gake'.
Karuta-gake… It can be easily imagined that it's a kakejiku switchable its karuta main work like shikishi-gake and tanzaku-gake whose artwork is changeable. However, we never have taken any orders and even received the inquiry of the kakejiku.
Karuta is a card game playable with two types of cards, yomifuda/cards for calling and efuda/cards with a picture. The game is categorized as, in general, either 'hyakunin isshu karuta' which brings hyakunin isshu into play, or 'iroha karuta' using iroha poems. Being a quintessential as well as a representative Japanese card game, the former's national tournament and the like are regularly held.
Not surprisingly, based on our online search, there was no result for off-the-peg `karuta-gake.'
Still, It looks like blank karutas for drawing a picture or poem on them, in the same way as shikishi and tanzaku are used, are available.
They are pretty small with the size of 9.5cm x 6.7cm. The kakejiku displaying them is also going to be absolutely tiny.
We are requested to reduce the size of the roller knob from the regular size by the customer to make it proportional to the smaller kakejiku.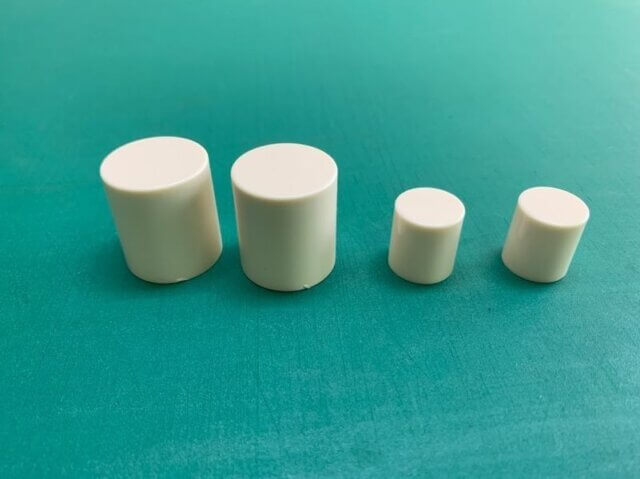 The picture below shows the completed karuta-gakes.
What little cuties! Aren't they?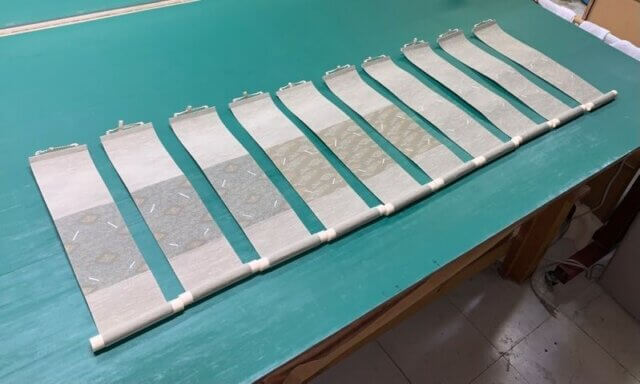 The customer sent us a picture of the pieces with her karuta artworks attached which looks as expected, very sweet.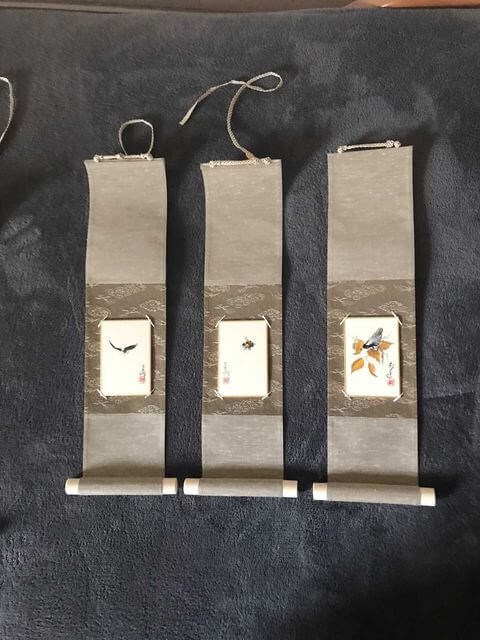 This very first time production of karuta-gake let us experience something new and invaluable. We are grateful for the customer's request.
Bespoke karuta-gake is available from us as you see in this episode so please don't hesitate to contact us for your request regarding the kakejiku of this style.