Order from France: Hanging Scroll written by Kobayashi Taigen, titled 'Ichigo Ichie'
Order from France: Hanging Scroll written by Master Kobayashi Taigen, titled 'Ichigo Ichie ('One time, One Meeting')'
Today, I would like to talk about a hanging scroll of calligraphy 'Ichigo Ichie ('one time, one meeting')'.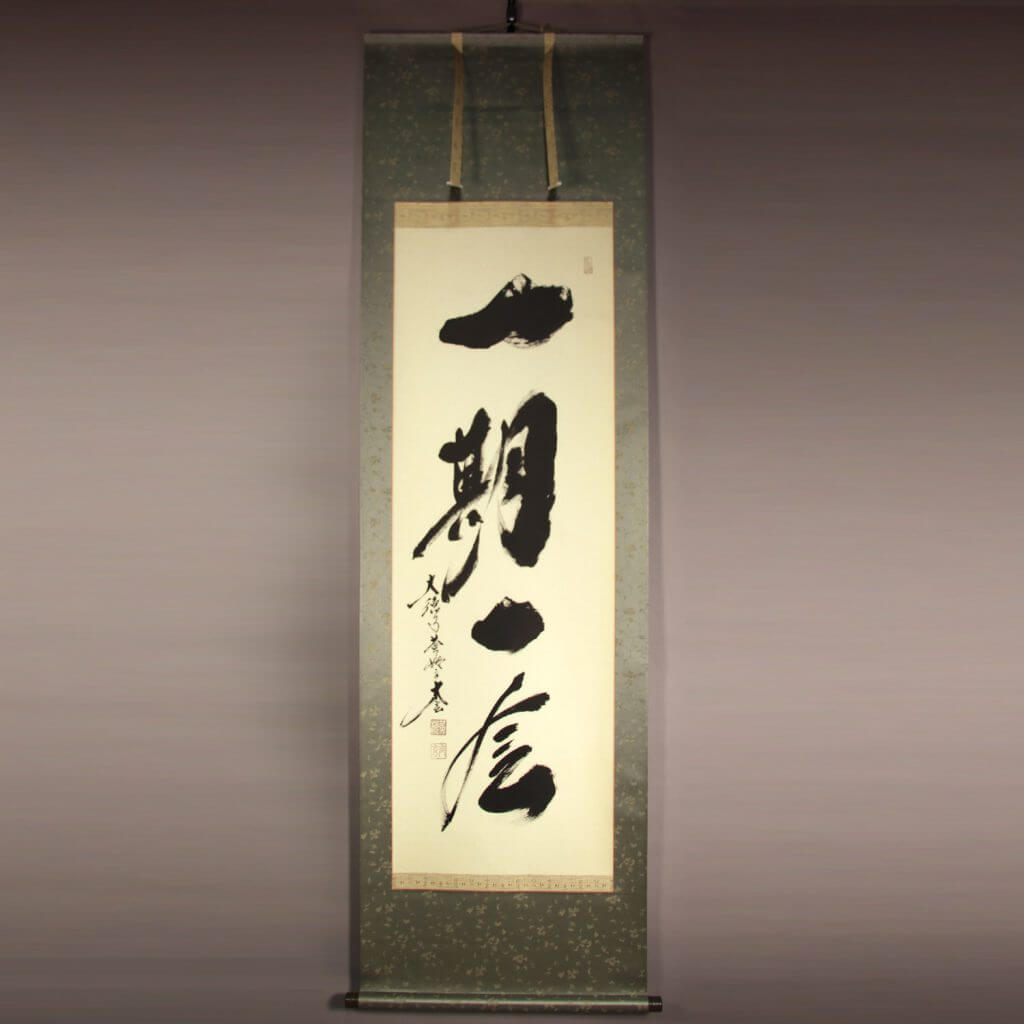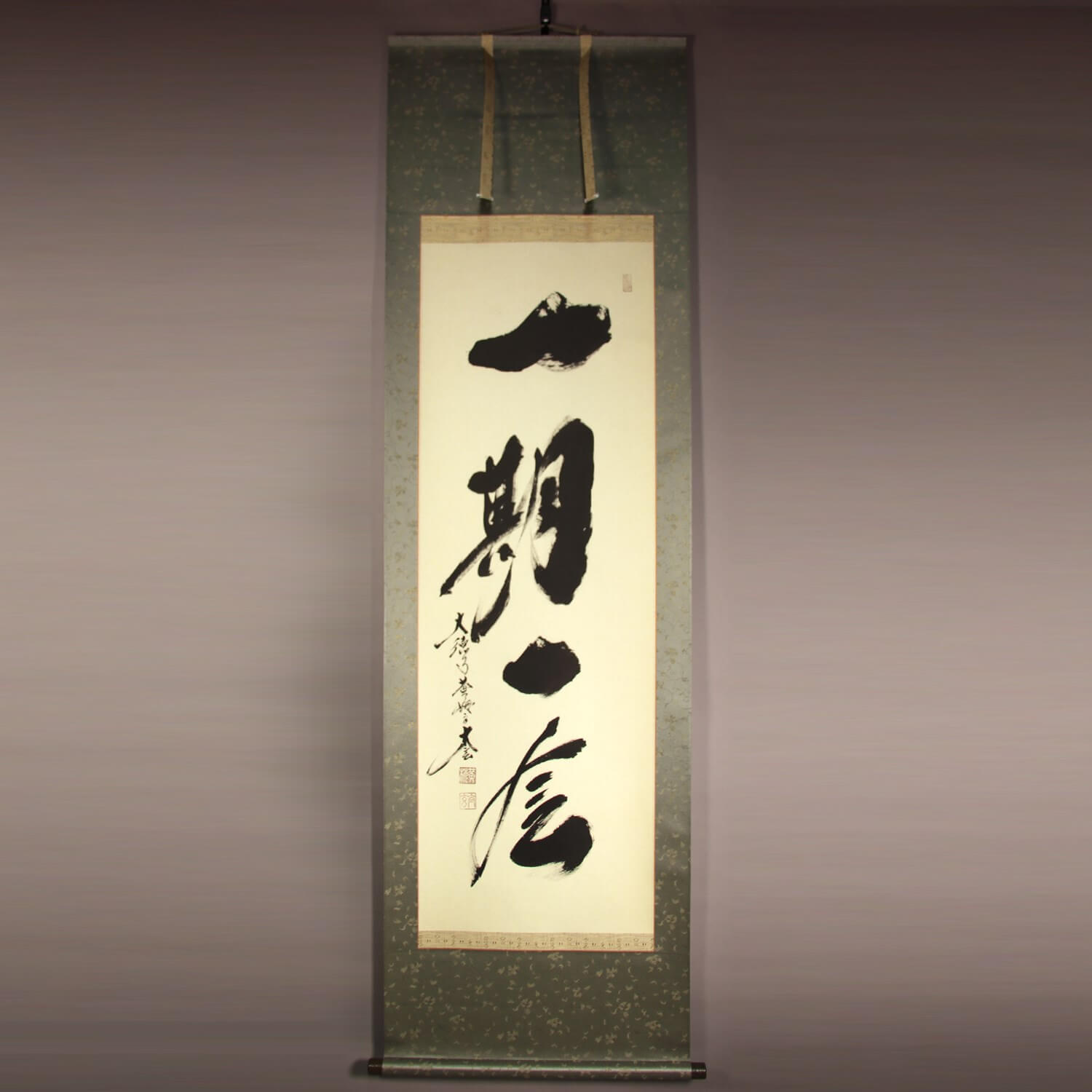 This calligraphy was written by Master Kobayashi Taigen (1938-), the chief priest of Ōbaiin, subtemple of Daitokuji temple in Kyoto. The dynamic and strong strokes of the brushworks have attracted many people. For art dealers like us and people who are interested in the tea ceremony, he is very well-known and is heard of at least once before.
Recently, his works have been very popular outside of Japan. His other work of the hanging scroll, titled 'Honrai mu ichi motsu ('originally there was no one thing')', was purchased by a client living in Austria previously.
This time, a client in France ordered this work by Master Kobayashi Taigen.

Paris, the Capitals of the Arts, is the capital city of France. We have often received some inquiries from France and have general impression that French people are very receptive to arts.
The client this time said that he began to understand the beauty of Taigen's work since he started practising calligraphy himself in France. He also very likes the meaning of the saying 'Ichigo Ichie'.
The saying 'Ichigo Ichie' is very familiar to people in Japan. It can translate 'one time, one meeting'.
We learnt a similar saying to 'Ichigo Ichie'; 'carpe diem' in Latin, which means 'seize the day' in English.
The saying 'Ichigo Ichie' is considered important in the world of the tea ceremony in Japan, which displays the essence of the tea ceremony. It also reflects the spirituality that Sen no Rikyū (1522-1591), the celebrated tea master in the 16th century, would have kept in mind. It means that 'a moment when the host and guests share is not the same and will never be the same. Therefore, this once in a life moment is precious and the host gives the guests the best hospitality and shows them his best faith'.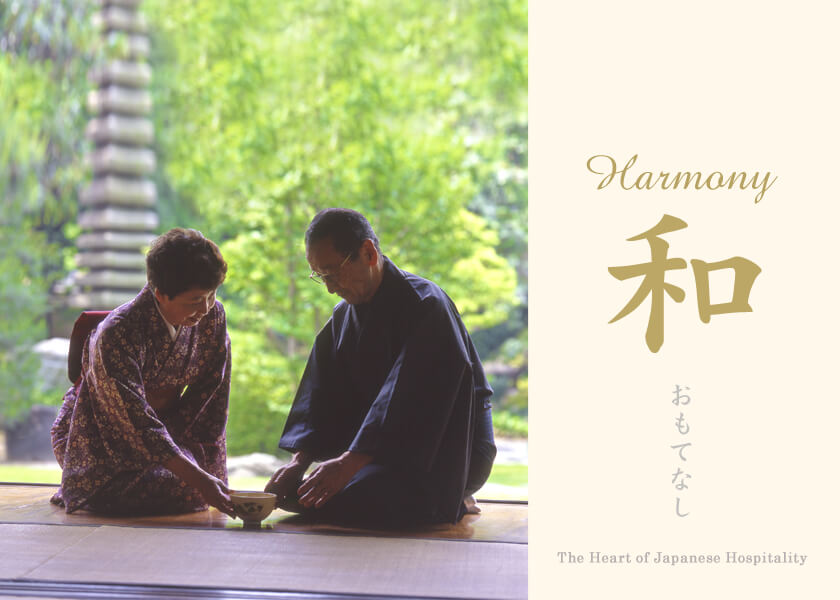 The time when Sen no Rikyū lived was during the age of civil wars; a period when civil wars started at any moment. It was also a period when a gathering one day did not mean that it would happen again on another day. Hence, Rikyū appreciated every moment of tea gatherings. Since Rikyū valued each tea gathering at times, his such principle has probably developed as 'tea ceremony is the art that starts from the beginning to the end of the gathering' over the centuries.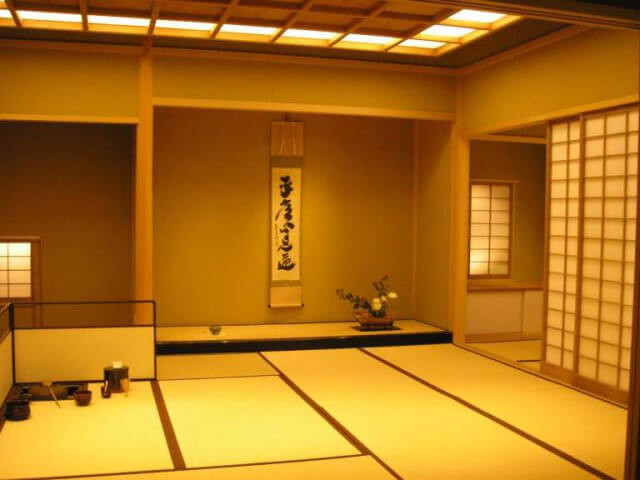 Originated from there, 'Ichigo Ichie' has been used for daily life in Japan, from which the current meaning 'cherish the moment' was established.
Liking its historical background, our client decided to purchase the hanging scroll.
Shipping
We were very concerned whether the hanging scroll could be sent to France due to the Covid-19 pandemic. Fortunately, it has been confirmed it is possible to do so, so we are looking forward to sending it off to the client in France.
Feedback from the Client
We received kind feedback and some photos from the client as below.
The calligraphy and the details are exquisite, it is far more beautiful than it looks on pictures and I'm very pleased with the purchase.

For the moment, I just hung it where I can enjoy it the most. It suits perfectly but I'm a bit worried about the sun. Summers tend to be pretty dry and hot nowadays. I may move it to an other place with less light, I think.

Anyway, the more I look at it, the more I find it beautiful. And sometimes, I feel a little under the friendly and composed look of a master. It is a very easing feeling.
Thank you very much for your feedback! Followings are beautiful pictures received from the client. That's wonderful!! The red wall accentuates the powerful calligraphy!
スライドショーには JavaScript が必要です。
Thanks to the Hanging Scroll: Always keep 'Ichigo Ichie' in our mind
Although the client originally planned to travel to Japan this autumn, he is now unsure about it any longer due to Covid-19. However, he said, 'I would love to visit you and talk to you next time I have a chance to visit Japan'. It was delightful to hear that.
Our correspondences in non-Japanese languages have increased recently. We began working on disseminating the beauty of Japanese hanging scrolls outside of Japan nearly a decade ago, through which they have brought us connections with people living outside of Japan. We are really thankful to them.
Here, we talked about an episode about an order of the hanging scroll from France. We sincerely listen to voices from our clients and continue to provide excellent customer service with the spirit of 'Ichigo Ichie ('one time, one meeting')'.
Thank you very much for reading the article.
YouTube: A client from France purchased a hanging scroll written by Master Kobayashi Taigen! Hanging scroll of 'Ichigo Ichie ('one time, one meeting')' that reflects Sen no Rikyū's spirit of the tea ceremony.
English Subtitle Available.