Request for Waterfall Climbing Koi Fish Carp kakejiku from the U.K.
It has been nearly a decade since we started working on disseminating the beauty of kakejiku Japanese hanging scrolls to not only Japan but also outside of Japan.
We have been fortunate to receive many inquiries about kakejiku and have sold them all over the world.
Each sale creates a dramatic story and it always thrills us to know how our clients all over the world feel about kakejiku.
A request we received this time was from the U.K. We are deeply grateful for the request to us that was made under this worldwide coronavirus crisis regardless.
The kakejiku below is the one.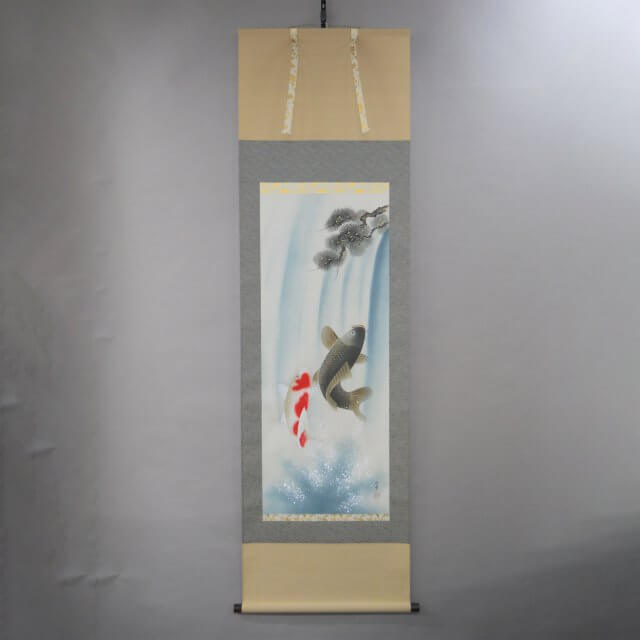 Waterfall Climbing Koi Fish Carp kakejiku
Based on a Chinese legend saying that once upon a time, a carp successfully climbed up Ryūmon waterfall located at a headstream of the Yellow River turned into a dragon, carps are conceived to be the symbol of advancement in life.
A Japanese tradition of displaying koinobori a carp streamer on the Boys' Festival shares its origin and the type of kakejiku this time displays on the festival/ Children's Day in relation to the conception.
On the other day, following suit, I celebrated my son's the first Boys' Festival displaying a kabuto (war helmet) and the Waterfall Climbing Koi Fish Carp kakejiku.
(Kabuto is meant to be a protection of boy's body while being a prayer for their healthy longevity.)
Kabuto is commonly displayed together with Waterfall Climbing Koi Fish Carp kakejiku on the Boys' Festival and my son was also absolutely delighted being celebrated with this way.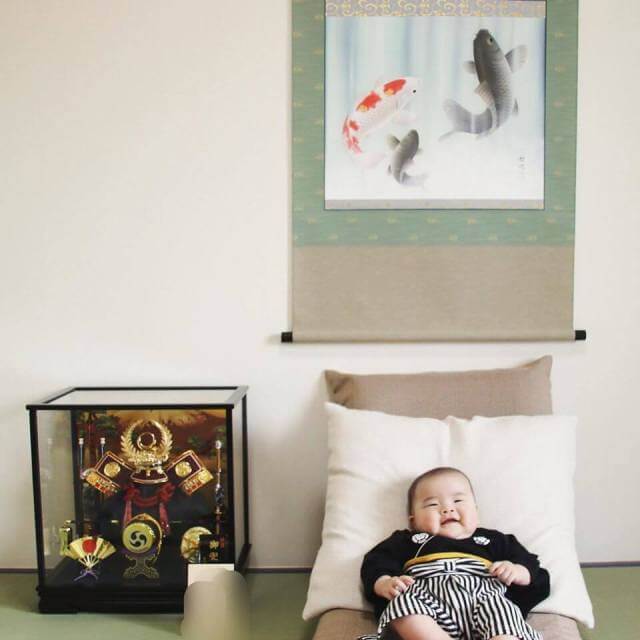 I don't think the British client knows about this Japanese tradition so most likely, he brought it as simply he was attracted by the drawing.
It would be great to know the facts like, what made him fall in love with the drawing.
We take requests for kakejiku internationally therefore, please do not hesitate to contact us for any inquiries on kakejiku.