Withered Pampas Grass / Oguri Senshū - Kare Obana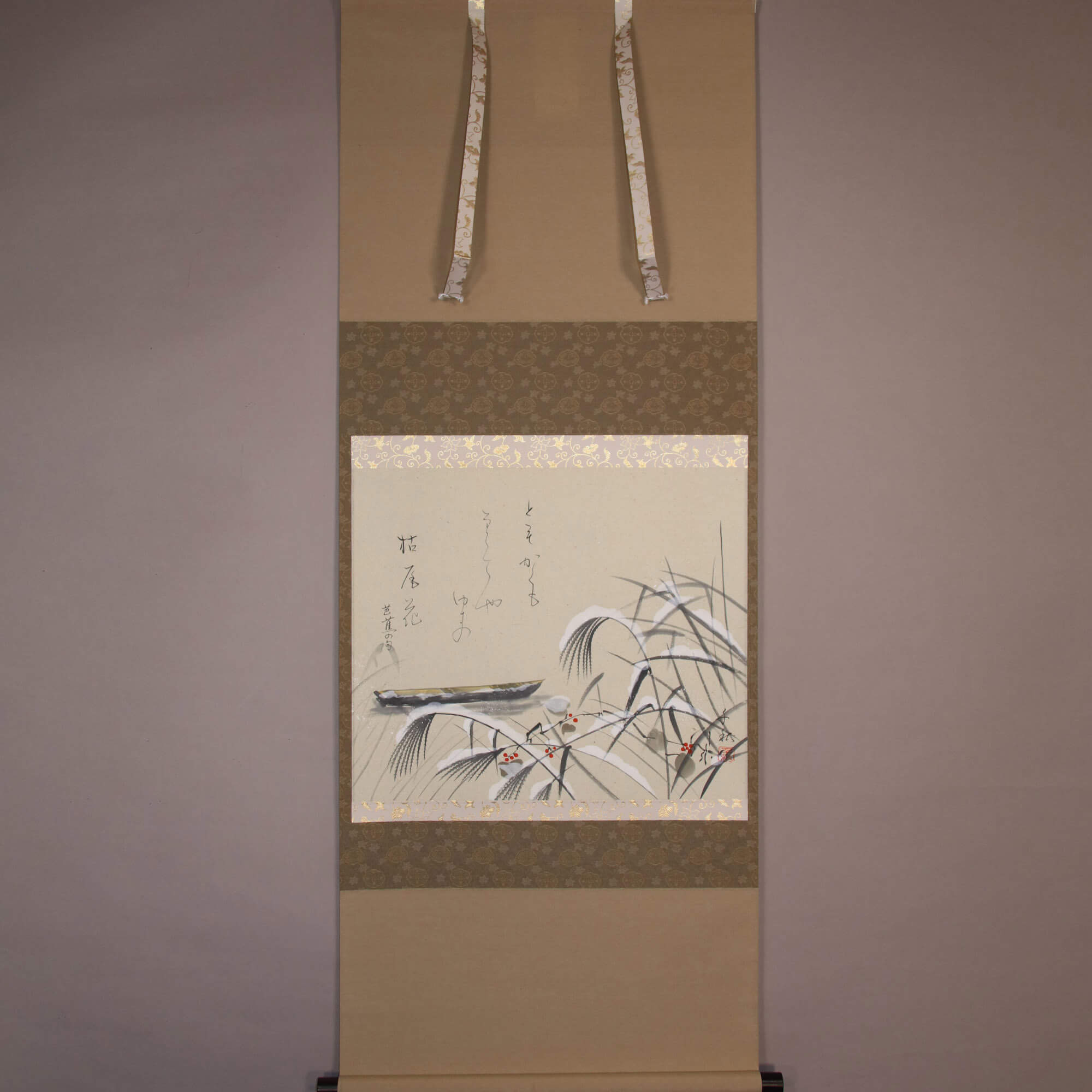 Product ID

B0135

Name

Oguri Senshū

Profile

A Japanese-style painter. In 1955, born in Gifu Pref. Active in solo exhibitions, which have been held at galleries and department stores.

Size

600mm x 1430mm

Roller End Material


Redsandalwood

Material of the Work

Japanese Paper

Price

JPY 35,000

Stock Condition

In stock

Payment: Click the Paypal Mark

Duty and Taxes




Import duty and taxes are beyond our control and may apply to your shipment. Please noted that these fees are the responsibility of the buyer.
Description

The silver grass, which was at its best in autumn, turned into withered silver grasses in winter. Oguri Senshū saw withered pampas grasses that had managed to remain unbroken in the midst of the falling snow and depicted them, adding a haiku poetry, which was read by Matsuo Bashō, a haiku poet of the Edo period, in this work.  The haiku meaning is as follows:

In the snow, there are still withered silver grasses that have not fallen into decay. At the end of my long journey, here I am, just like those silver grasses, still remaining in the snow.

In the description of the withered field, the audience can feel the overlapping of 2 senses: Matsuo Bashō's sense of accomplishment that he has made it this far in his journey of life, and the impending end of his journey, in other words, his own death.

In this work, Oguri Senshū poetically depicts the scene of Matsuo Bashō's famous haiku. It is an impressive work, in which the audience can sense Matsuo Bashō's feelings from the winter scene of the withered silver grasses, even giving the viewers a sense of loneliness.