The Combination of Pine, Bamboo, Plum Trees, Cranes and Turtles / Sourin Fujishima - Shou-chiku-bai-tsuru-kame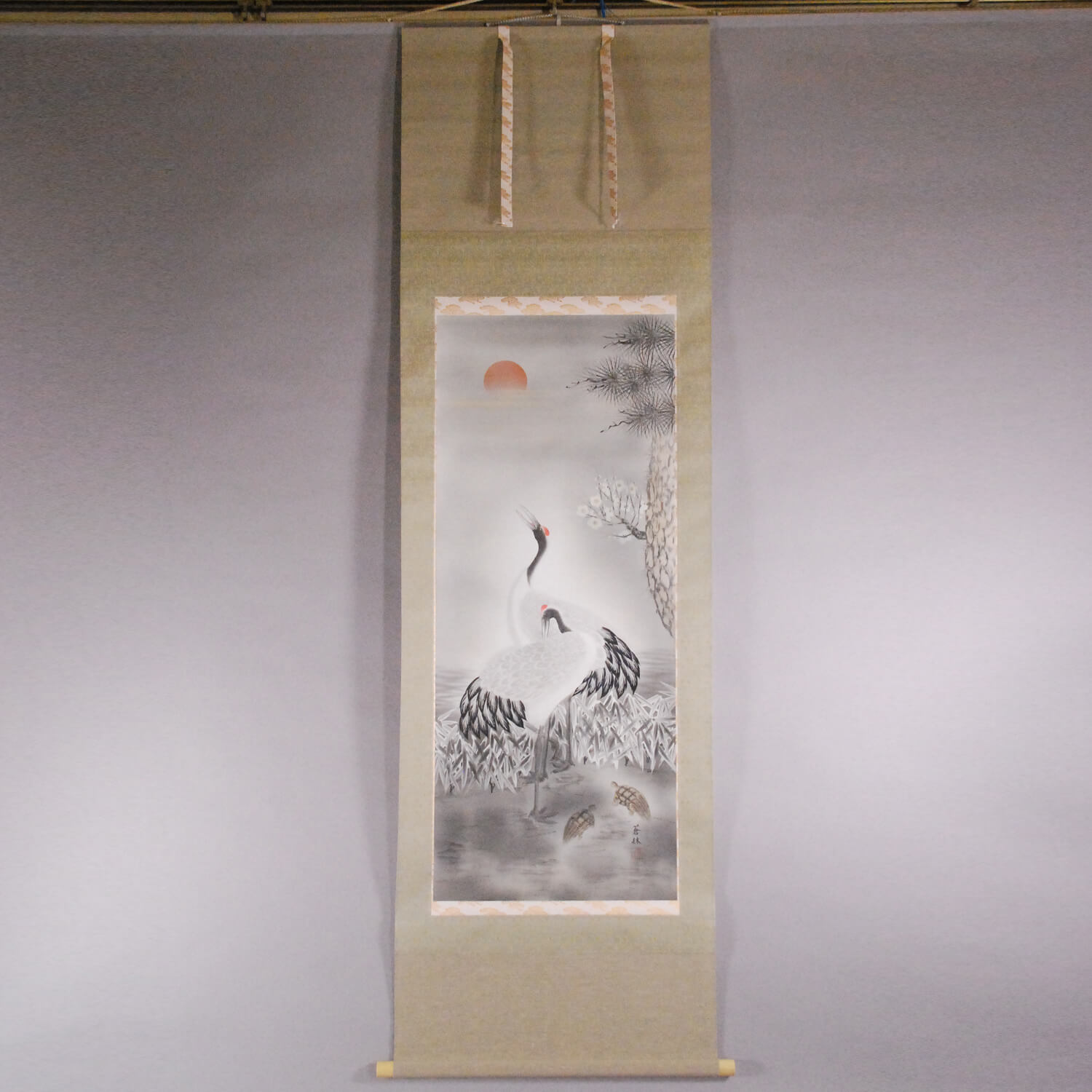 Product ID

B0010

Name

Sourin Fujishima

Profile

A Japanese-style painter

Size

600mm x 1910mm

Roller End Material

Wood

Material of the Work

Silk

Price

JPY 18,000

Stock Condition

Sold out
Description

The pine tree is considered a symbol of longevity in Japan because its needles are always green.
The Japanese people admire bamboo tree characteristics: they grow straight and are flexible, yet hard to break. They liken bamboo to the fortunes of a family and hope that their family fortunes will not decline.
The plum tree is the first tree to blossom, which indicates that spring has arrived. This is why the plum tree is considered a symbol of vitality in Japan.
For the reasons described above, Japanese believe that "shou-chiku-bai" (the combination of pine, bamboo and plum trees) is a lucky symbol.
The crane and the turtle were considered the vehicles of immortals in China, so they are symbols of longevity. The Chinese introduced this idea into Japan, and now the Japanese people love the crane and the turtle as symbols of longevity, as well.
This is a painting of "shou-chiku-bai-tsuru-kame" (the combination of pine, bamboo, plum trees, cranes and turtles) by Sourin Fujishima. The quiet colors of "sumi" (ink) give a refined atmosphere to the entire piece.