Sweetfish and Kingfisher / Oguri Senshū - Ayu to Kawasemi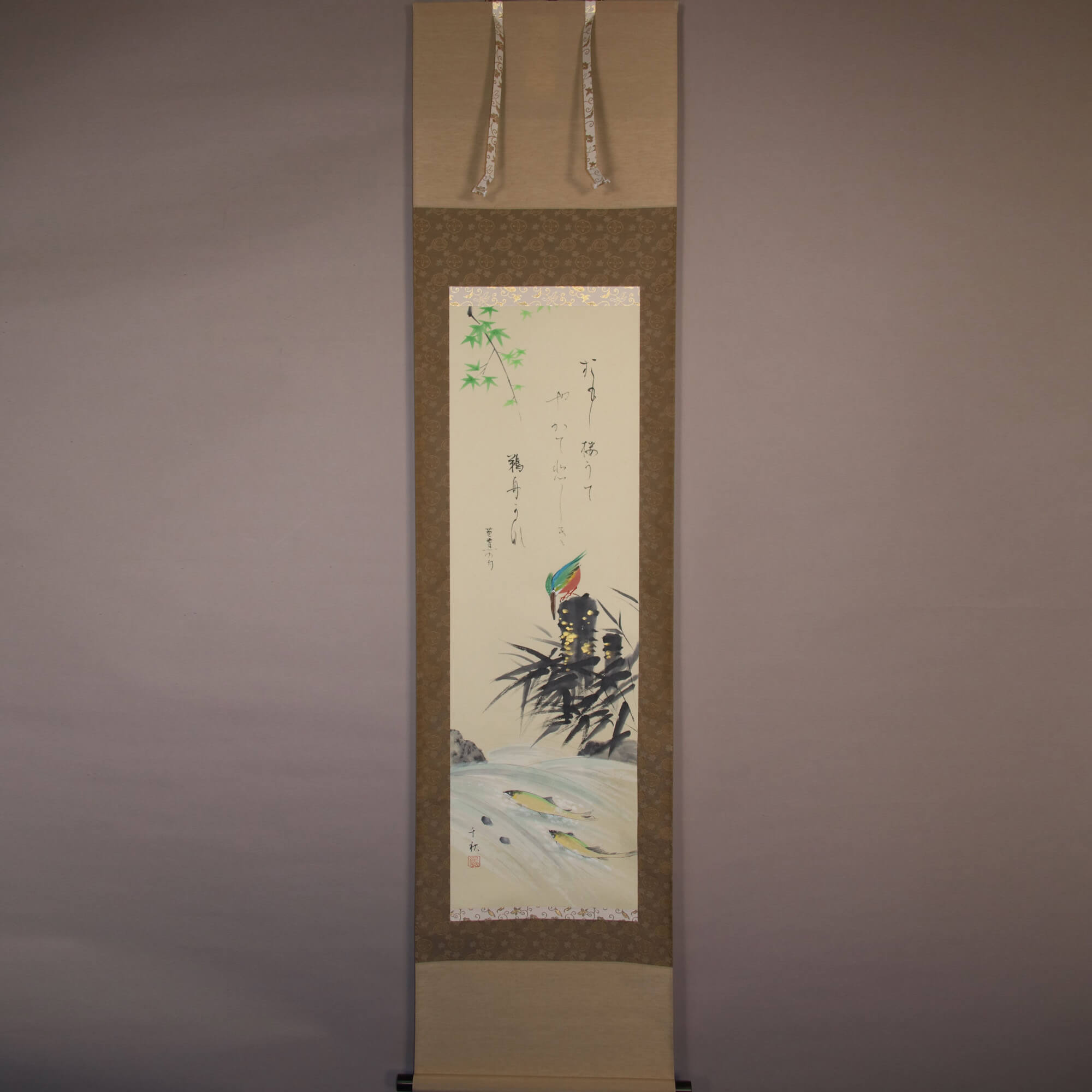 Product ID

B0113

Name

Oguri Senshū

Profile

A Japanese-style painter. In 1955, born in Gifu Pref. Active in solo exhibitions, which have been held at galleries and department stores.

Size

510mm x 1880mm

Roller End Material


Redsandalwood

Material of the Work

Japanese Paper

Stock Condition

Soldout
Description

This work is drawn by Oguri Senshū, who was specialized in haiga (simple painting praising haiku poetry), with sweetfish swimming in a clear stream and a kingfisher perching on a waterside stake, with a phrase about the famous cormorant fishing left by Matsuo Matsuō, a legendary haiku poet in the Edo period. The phrase is as follows.

The ukai (the traditional method of sweetfish fishing, by boarding a boat with a bonfire, and using cormorants to fish) with the lively bonfire is truly quaint. However, when the ukai is over and the bonfire is extinguished, it makes me feel irresistibly sad.

This work is probably a scene of the summer waterside that the author saw in the feeling of loneliness after the fun event was over. It can be imagined that the figure of sweetfish swimming vigorously reminded the author of the ukai. It is a work that condenses the fun of haiga, which becomes many times more delicious by adding one phrase even in a mundane summer landscape.