Spring Scenery of the Old City / Tsubouchi Shōan - Kotoshunkei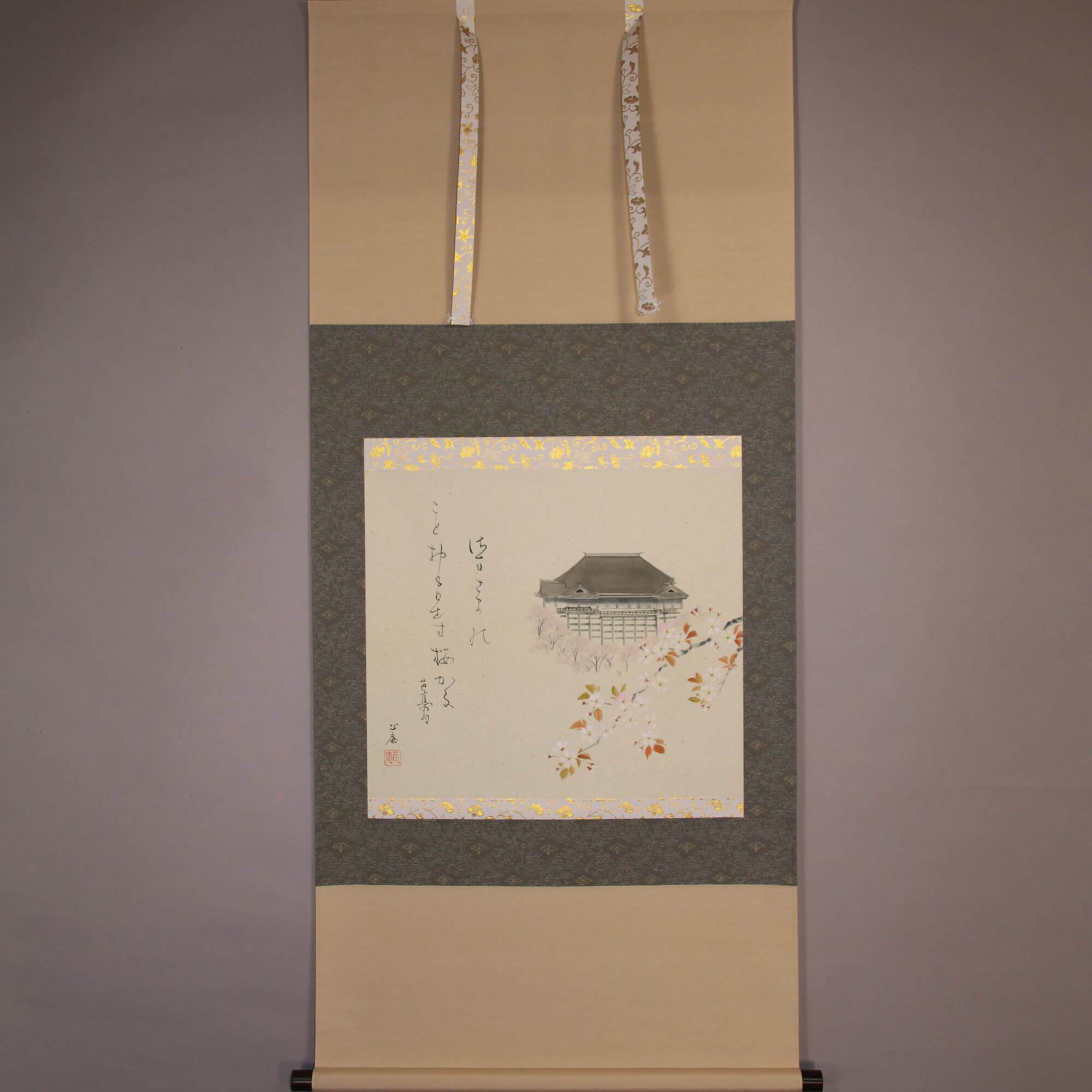 Product ID

B0096

Name

Tsubouchi Shōan

Profile

A Japanese-style painter. In 1931, born in Gifu pref. Member of the Tōyō Bijutsukai. A frequent prize winner. Specialized in landscape paintings and flowers & birds paintings.

Size

690mm x 1430mm

Roller End Material


Redsandalwood

Material of the Work

Japanese Paper

Price

JPY 45,000

Stock Condition

In stock

Payment: Click the Paypal Mark

Duty and Taxes




Import duty and taxes are beyond our control and may apply to your shipment. Please noted that these fees are the responsibility of the buyer.
Description

Kiyomizu-dera Temple of Kyōto is an ancient temple registered as a UNESCO World Heritage site where approximately 1,500 trees of Someiyoshino and Yamazakura cherry blossoms are in bloom. The view from the inner sanctuary, where you can enjoy the view of cherry blossoms surrounding the main hall and the view of cherry blossoms from its large veranda are superb! During the special viewing period, the cherry blossoms are lit up at night, and the nighttime cherry blossoms, which look different from those in the daytime, are also fantastic.

In this work, a Japanese painter, Tsubouchi Shōan, succinctly depicts the large veranda of Kiyomizu-dera temple and cherry blossoms with a composition that makes the most of the blank space. The cherry blossoms being closed up in the foreground, the large veranda of Kiyomizu-dera temple in the background, and the cherry trees in full bloom around the veranda in the middle background… Portrayals of each subject resonate mutually and come together into one pleasant work. On the left side of the canvas, Tsubouchi Shōan calligraphed a haiku poetry about cherry blossoms composed by Matsuo Bashō, one of the greatest poets in Japanese history. "Cherry blossoms remind me of many things." The meaning of this poetry is simple. Japanese people, however, associate cherry blossoms with many things. Encounters, partings, fragility, or even death… Cherry blossoms are one of the special blossoms for the Japanese. Reading this haiku poetry, we can imagine that Tsubouchi Shōan, working on this piece, must have been thinking of various things while looking at the cherry blossoms. And such an assumption makes this work seem more meaningful.