Calligraphy: Shouju Sennen-no Midori / Gyokuhou Ueda - Pine Trees Are Always Green One Thousand Years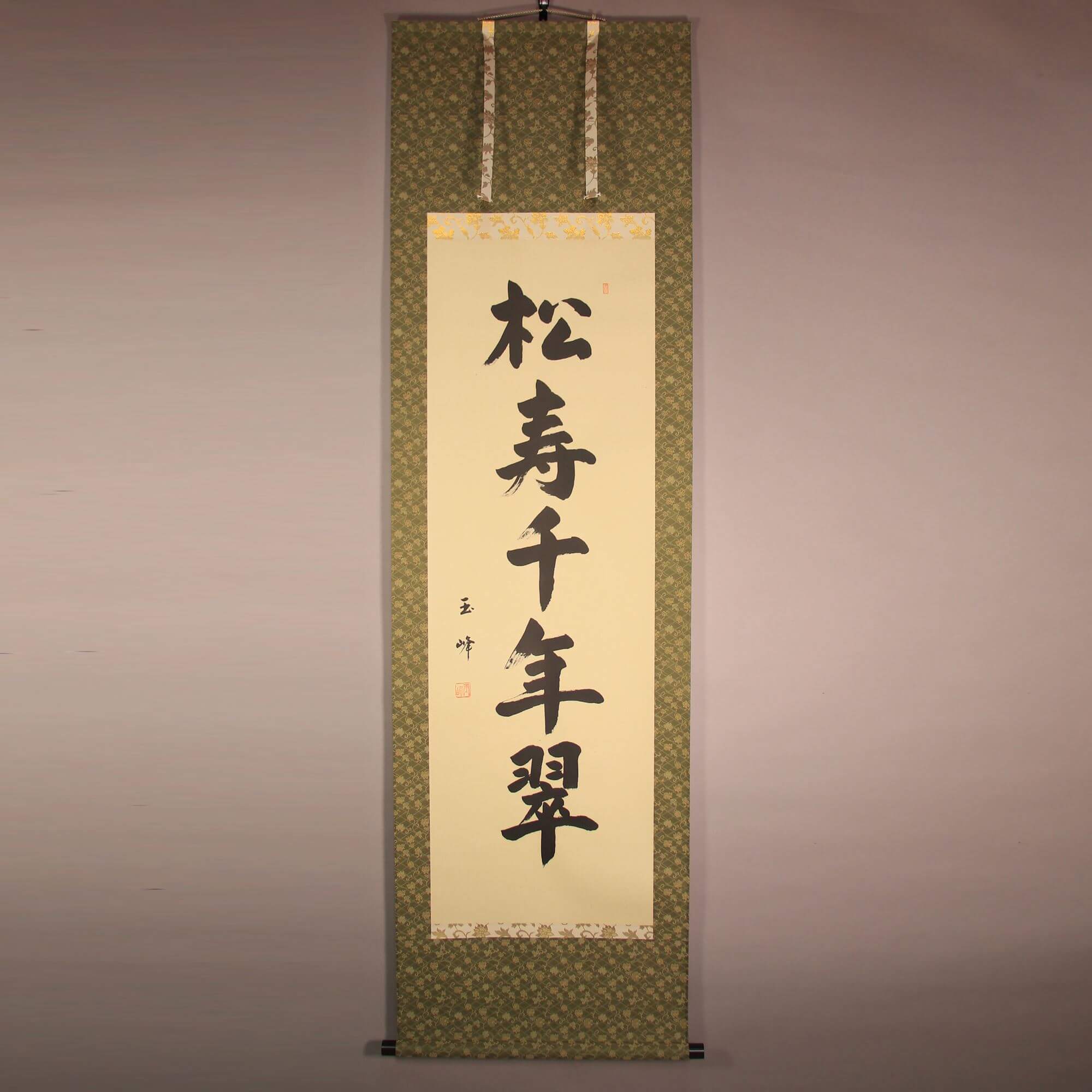 Product ID

B0025

Name

Gyokuhou Ueda

Profile

A Japanese-style calligrapher
1937 –
Born in Gifu pref.

Size

600mm x 1940mm

Roller End Material

Red sandalwood

Material of the Work

Japanese paper

Price

JPY 23,000

Stock Condition

In stock

Payment: Click the Paypal Mark
Description

"Shodou" or "Sho" is a creative Asian art that expresses the beauty of characters through writing. It is a kind of calligraphy. "Shodou" or "Sho" originated in China and "Kana" (the Japanese syllabary) was derived from "Kanji" (Chinese characters) in Japan, Chu nom was invented in Vietnam, and so on. In addition many unique calligraphic styles have been established.
Characters were initially created for practical use, but the method to express them aesthetically was created with the advancement in culture. Such aesthetic characters are called Sho. Shodou is learning this aesthetic expression of characters under standardized training, beautifying life with practical use, enriching the spirit as a pastime, expressing individual beauty, training character and inspiring warm feelings during the course of learning.
This is work of calligraphy of "Shouju Sennen-no Midori" (Pine Trees Are Always Green One Thousand Years) by Gyokuhou Ueda. Pay attention to unchangeable beauty, like never changing green colour of pine trees, is harder than appreciating the changing things around us.