Owls / Shiho Nishio - Fukurou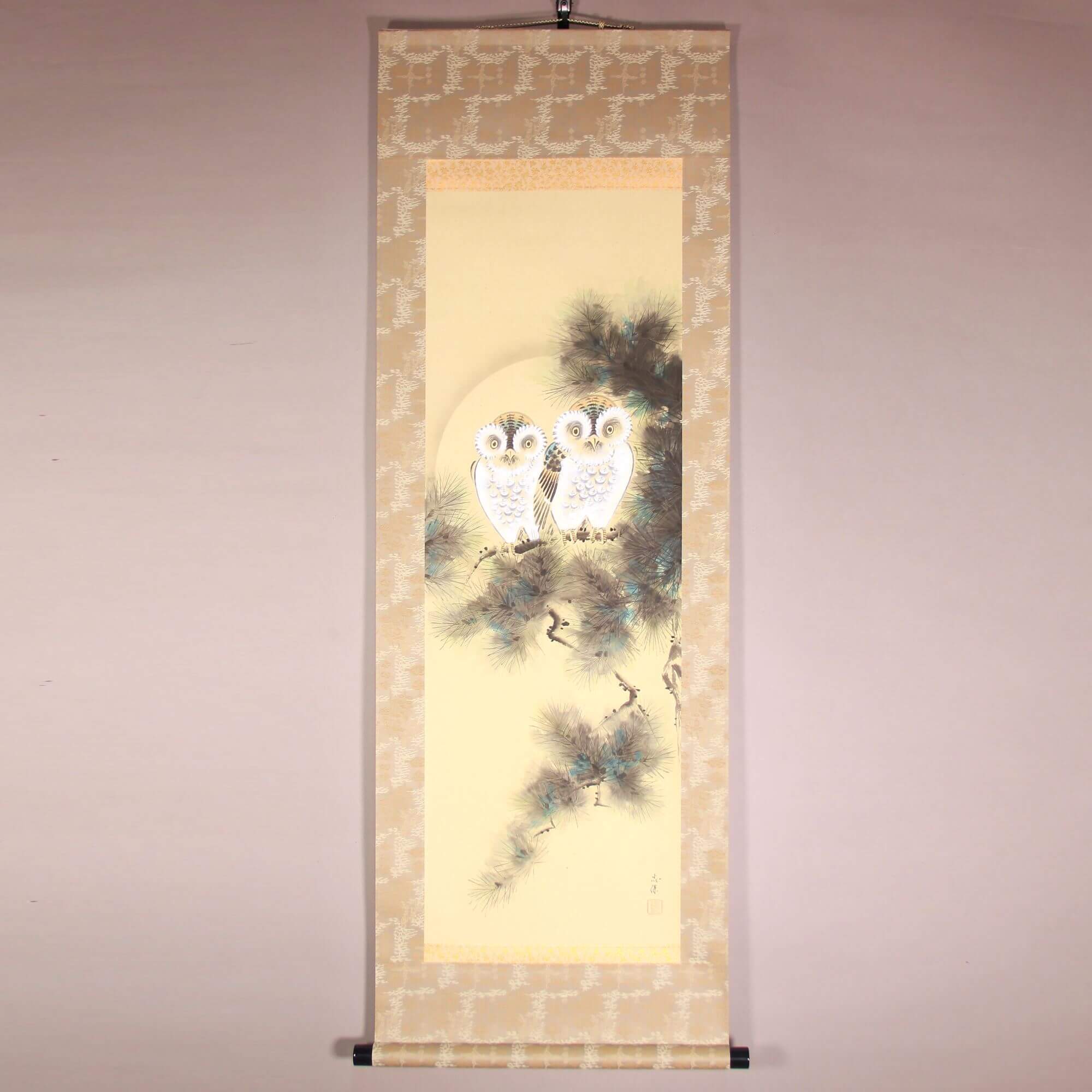 Product ID

B0028

Name

Shiho Nishio

Profile

A Japanese-style painter

Size

505mm x 1380mm

Roller End Material


Wood coated with black "urushi" (lacquer)

Material of the Work

Japanese paper

Price

JPY 35,000

Stock Condition

Sold out
Description

In Greek mythology, a little owl (Athene noctua) traditionally represents or accompanies Athena, the virgin goddess of wisdom, or Minerva, her syncretic incarnation in Roman mythology. Because of such association, the bird — often referred to as the "owl of Athena" or the "owl of Minerva" — has been used as a symbol of knowledge, wisdom, perspicacity and erudition throughout the Western world. (See the link : https://en.wikipedia.org/wiki/Owl_of_Athena)

In Japan, owls had been highly prized as fortune birds for the following reasons:

01: Because owls can turn their head 180 degrees, they are believed to be wise, clever, good at business forecasting, and bring good commerce.

02: Owls are called ふくろう – fukuro in Japanese. There are some phonetic equivalents of the wordふくろう. For example, 「不苦労」 means without hardship. 「福老」 means happy elders. 「福籠」 means a basket of luck. They have the same sound. Owls are a symbol for longevity and believed to bring good luck.

The painting by Shiho Nishio depicts an owl couple cuddling on a pine tree. Shiho is a master at depicting bird and flowers.
With the moon at their backs, owls are looking out from a thick pine tree as if they are welcoming a midnight visitor in the forest. This is a unique piece and makes us smile.