Nandina and Snow / Chikutei Nakamura - Fuyunanten-ni Suzume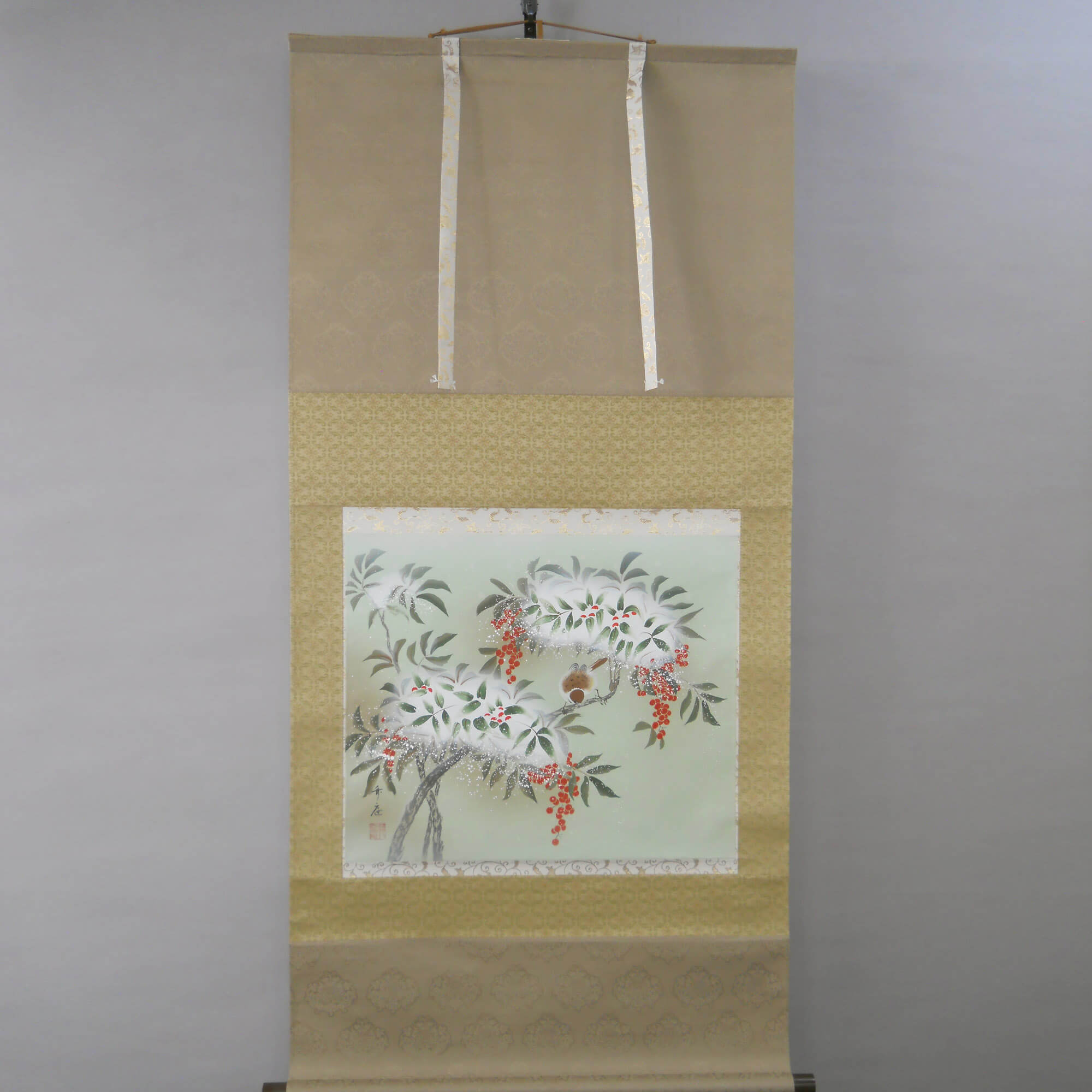 Product ID

B0063

Name

Chikutei Nakamura

Profile

A Japanese-style painter. Member of the Tōyō Bijutsu-kai. A frequent prize winner. Specialized in flowers & birds paintings.

Size

694mm x 1330mm

Roller End Material


Red sandalwood

Material of the Work

Silk

Price

JPY 30,000

Stock Condition

In stock

Payment: Click the Paypal Mark

Duty and Taxes




Import duty and taxes are beyond our control and may apply to your shipment. Please noted that these fees are the responsibility of the buyer.
Description

Nandina bears beautiful little red fruits in winter. Although white nandina exists, people generally imagine Nandina as being red. Nandina is called "nanten" in Japan. Nanten is used to pray for happiness because it sounds like "nan-ga-tenjiru", which means to convert bad luck into good luck. Nandina is not native to Europe or America, so when *Engelbert Kaempfer and *Carl Peter Thunberg saw it for the first time, during the Edo period, they are said to have greatly admired its beauty.

Nandina and snow are often painted together, because a combination of the fruit's red color and the snow's white color is called "kōhaku" (a combination of the red and white colors), which is considered a good omen. (However, it is interesting that some people living in areas with heavy snowfall don't like the depiction of snow.)

This is a painting of nandina and snow by Chikutei Nakamura. The combination of the red fruits of the nandina and white snow is kōhaku, so it is a lucky symbol. The depiction of snow is very delicate and beautiful.

*Engelbert Kaempfer (1651-1716) : A German naturalist and physician.
*Carl Peter Thunberg (1743-1828) : A Swedish naturalist.