Koi Fish Shooting up a Waterfall / Kawai Shūgetsu - Koi-no-takinobori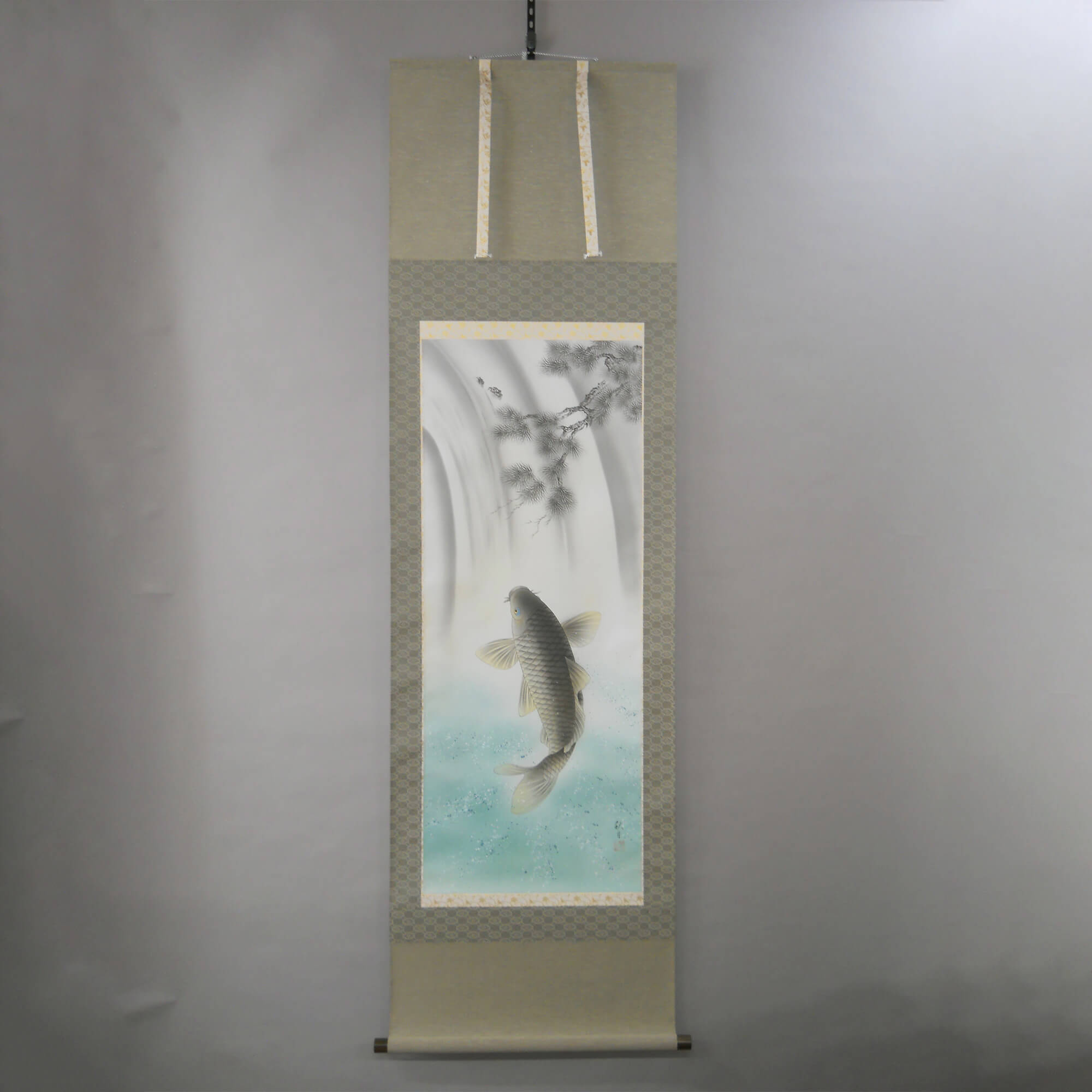 Product ID

B0016

Name

Kawai Shūgetsu

Profile

A Japanese-style painter. Member of the Shinbikai. Pupil of Kawahito Katsunobu.

Size

600mm x 1910mm

Roller End Material


Red sandalwood

Material of the Work

Silk

Price

JPY 40,000

Stock Condition

In stock

Payment: Click the Paypal Mark

Duty and Taxes




Import duty and taxes are beyond our control and may apply to your shipment. Please noted that these fees are the responsibility of the buyer.
Description

According to "Gokanjo" (History of the Later Han Dynasty), a lot of fish tried to swim up a waterfall called "Ryūmon" in the rapids of the Yellow River, but only the carp succeeded and thus became dragons. From that, the word "tōryūmon" (literally climbing Ryuumon) means a gateway to success.

"Koinobori," meaning "carp streamer" in Japanese, are carp-shaped wind socks traditionally flown in Japan to celebrate "Tango no Sekku," a traditional calendrical event that is now designated a national holiday: Children's Day. These windsocks are made by drawing carp patterns on paper, cloth, or other nonwoven fabric. Then they are allowed to flutter in the wind. The custom of displaying koinobori originated from this Chinese tradition and it is to pray for boys' success in life in Japan. This is why a carp shooting up a waterfall is often painted as a symbol for the Feast of Flags (the Boys' Festival).

This is a painting Kawai Shūgetsu of carp shooting up a waterfall. The depiction of carp shooting up a waterfall energetically is great and the color of light blue is very beautiful.