Koi Fish Carp / Mizukawa Hōsetsu - Yūkoi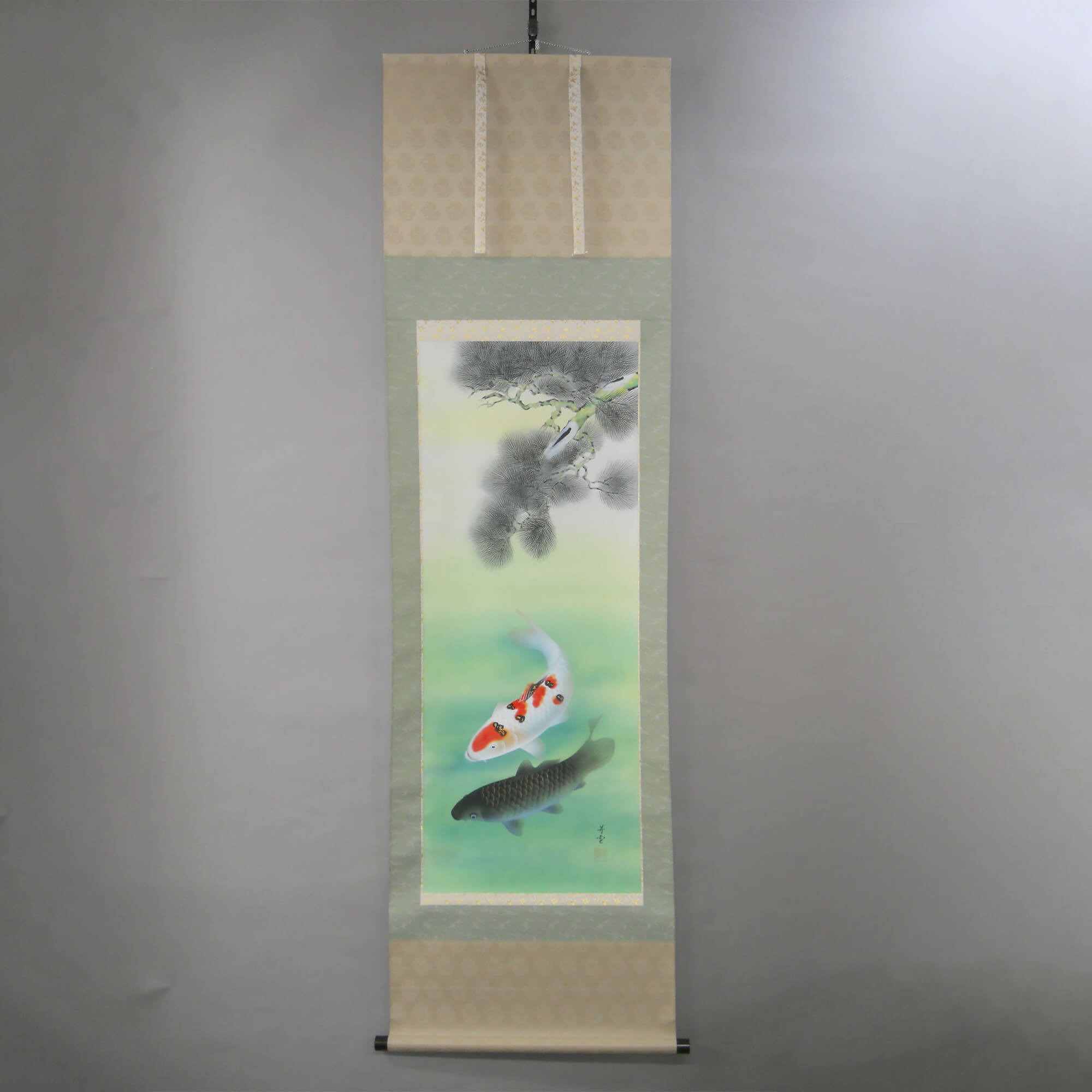 Product ID

B0007

Name

Mizukawa Hōsetsu

Profile

A Japanese-style painter. In 1941, born in Ōsaka. Member of the Shunkō Bijutsu-in. A frequent prize winner. Specialized in bird-and-flower painting and landscape paintings.

Size

595mm x 1910mm

Roller End Material


Red sandalwood

Material of the Work

Silk

Price

JPY 28,000

Stock Condition

In stock

Payment: Click the Paypal Mark

Duty and Taxes




Import duty and taxes are beyond our control and may apply to your shipment. Please noted that these fees are the responsibility of the buyer.
Description

In the early 1800's a rare specimen of carp was discovered in a mountainside village in Niigata Prefecture, Japan. At the time, many communities in the region raised the gray-colored common carp for food, but a genetic mutation gave rise to a red-colored carp. The intensely red color of the fish must have mesmerized the village residents, whose eyes were more accustomed to the gray and white hues of their snow-prone mountain village. The villagers carefully bred the red-colored carp, and over time, created "nishikigoi," a variety of brocaded carp sometimes referred to as "swimming jewels."

Even within Japan, nishikigoi (a coloured carp) was not widely known until the beginning of the 20th century. Now, nearly 80% of the nishikigoi raised in Japan are exported overseas to nishikigoi fans in all parts of the world.

This is a painting of two carp by Mizukawa Hōsetsu. The nishikigoi (colored carp) is beautiful, the black carp very sober and calm. One can almost feel the charm of carp through this painting.